Former triple j host Linda Marigliano has unveiled her new podcast Tough Love, audio-journaling life's toughest love lessons in real-time, as she navigates the challenges women face together but generally experience alone.
Linda invites anyone on their unique path to figuring it out, into her hilarious, raw and (sometimes) sad journey towards self-reflection and growth in a time of uncertainty.
Listen to the first Tough Love episode here, as she previews what's to come with guest interviews including ex-triple j presenter, Lewis McKirdy, her parents, best friend and her partner, Magnus.
Linda relocated in 2020 to both a new US dream job and life with her LA-based partner, Magnus. Enter the pandemic, travel bans, cancelled work contracts and the rest is now history. Following Marigliano's Inspired podcast which hit #1 in Australia, the fortnightly podcast will explore conflict with the aim of seeking resolution, growth and reflection, chronicling the exhilarating highs, vulnerable lows, and the sometimes harsh realities of Tough Love. Tune in as she manages the complexities of a long-distance relationship, leaves a career-defining path in radio, moves to LA (& returns), moves back with her parents, and freezes her eggs with Magnus right by her side (even if it means via FaceTime).
Join Linda as she invites guests including sexologists, media personalities and her closest friends to unpack the big ideas that many women face, from family dynamics, relationships with self to the intersection of identity and career, as well as her own long-distance love life with Magnus. An innovative listen, Tough Love is an honest and inventive twist on what we've come to expect from traditional formats, documenting the flaws and imperfections knowingly relatable to many of us, providing comfort to those who need it most.
Linda Marigliano on the podcast: "This is – by far – the most honest project I've ever done. One moment, it feels hilarious and the next, it feels scary as f**k! I started making this podcast as I wanted to take risks and confront issues that make us (well, women like us) feel uncomfortable. And most importantly, I've realised how amazing it is to learn together and share these challenging, yet formative experiences."
From a loyal two million listeners at triple j, to a permanent fixture in the Australian music scene for the past 15 years, Linda Marigliano is the warm commanding ear who makes you feel like you've joined a flowing conversation with a best-friend. From ten years at triple j, most recently as host of Mornings, Linda has since regularly hosted the likes of Splendour in the Grass, Laneway Festival, New Year's Eve LIVE from the Sydney Opera House, and The Set on ABC. Linda was also the creator and host of the Inspired series, her weekly music-chart topping podcast exploring the making of Australia's favourite songs.
As the new year unfolds, tune into Tough Love for an entertaining and real-time podcast from Linda Marigliano as she takes you on a personal journey navigating the relationships and big questions that are worth fighting for.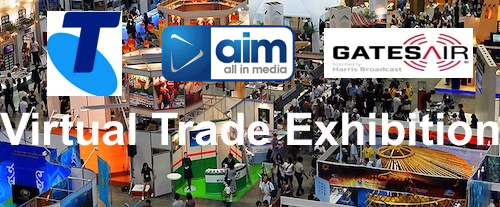 ---
Subscribe to the radioinfo podcast on these platforms: Acast, Apple iTunes Podcasts, Podtail, Spotify, Google Podcasts, TuneIn, or wherever you get your podcasts.