In a scene inspired by the movie Love Actually, Gold Coaster Simon proposed to his girlfriend Tash in front of a restaurant secretly packed with friends, musicians and the team from Sea FM 90.9.
Breakfast team Bianca, Dan and Ben planned the whole thing with Simon, delivering another epic proposal, this time inspired by the classic romantic movies, Love Actually and 10 Things I Hate About You.
During lunch, Simon slipped out the back to change into his tux and re-entered to All You Need is Love being sung by one of the 'diners,' complete with trumpet accompaniment from musicians disguised as waiters and visitors.
When the song finished he got down on one knee and popped the question.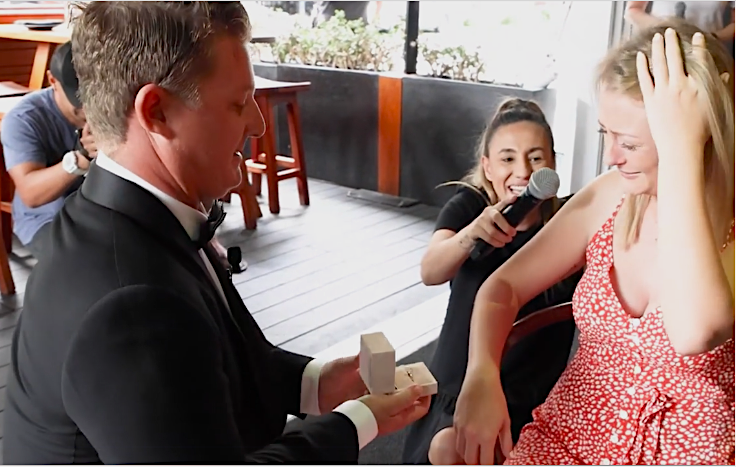 Over the past few weeks, Bianca, Dan & Ben had been secretly planning the proposal with Simon to make proposal day special.
Both families surrounded the pair as Simon told Tash, "I love you so much, I want to spend the rest of my life with you. You're my best friend and my soul mate, will you marry me." The answer, yes, came quickly as Tash burst into tears.