Lachlan Macara will be filling in as Content Director for Ollie Ward at triple j for the next year.

Ward, who is taking 12 months for himself, is off to Europe, with the first stop at London's Next Radio conference in September, before taking the rest of the year to travel through Europe.

He plans to be in New York early next year to work on a True Crime podcast.

Macara, who has spent the last year at the BBC, is well known at triple j, having started there as Music Producer in 2010 before finishing as Executive Producer for triple j's Unearthed in 2017.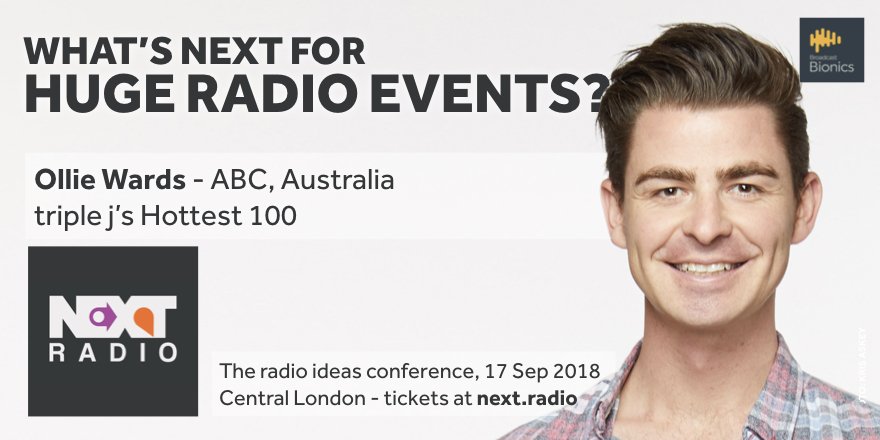 In one of the first public roles for Macara, News Limited reports that Ben and Liam were pulled off air this morning after prank calling their new boss in a weekly segment called 'The Wednesday Morning Wake-up Call' in which they ring people shortly after 6am to get them out of bed.
After several rings, Lachy answered the phone and the hosts played a snippet of the Evanescence song Bring Me To Life to well and truly wake up their boss… The boss sounded less than impressed as he replied, "Fantastic, yep, this is great."
After 10 minutes of songs, one of the breakfast show's producers was forced to jump on-air and explain what was going on behind the scenes. "Um, my name is Belle, I'm actually the producer here," she said.
"I've jumped into the studio because if you didn't hear just then we actually called our boss, Lachy. The boys are currently out of the studio talking to him on the phone. We've had a little bit of a backlash there so we're just dealing with that. So this is another song that I'm just going to play while we're padding."