Radio Tomorrow with James Cridland
One of the talks I do is all about making the most of your content. I've done it in a number of different ways now to individual radio teams, including to an audience in Malaysia of over a hundred people.
The basic point I make, again and again, is that even your most fanatical listeners don't listen to everything you broadcast. And your most fanatical listeners are already your fans. Your job is to find more fans – and they, most certainly, won't hear everything you broadcast.
I'm constantly on the lookout for good examples of how stations make the most of their content. And it took until Super Bowl to discover a good example from the US.
One of the most obvious ways to get the most out of your content is to use your great programming as press releases. I'm amazed how few stations do this: if you've got a big name on your station, you can make the most of it by press-releasing before and after.
Westwood One is the exclusive national radio partner of the NFL. I am aware of this because they sent me a mail four days before the Super Bowl, highlighting their upcoming coverage. More than 28 million Americans tune into it. 650 radio stations take the broadcast, and it makes it to satellite radio, TuneIn, and American Forces Radio overseas, too. (For full disclosure, Westwood One paid me once for some consulting work).
Westwood One also sent me a mail two days before the Super Bowl. In this press release, I was told that host Jim Gray would be interviewing President Trump.
The morning of the Super Bowl, Westwood One mailed me photos from an NFL party they'd held the previous night with half of Big & Rich (not the big half). A nice piece of industry news, but serving to remind me of their coverage.
Then I got a mail containing details of the first half of the Trump interview – the bit broadcast before the game got underway. I got a transcript of the contents, so I could take that and use that for a press story, along with a cleared photograph of Trump (so I didn't have to steal one).
Then I got another mail – with the full audio of the Trump interview, including the part they broadcast at half time, and – yes – another transcript, including the insightful "I think today's game is terrific and I think it's going to be terrific."
And then another after the game – this time with photographs of people who won, probably, being interviewed by Westwood One personalities. There's one adorning this very column, showing Westwood One's Tony Boselli interviewing someone called Nate Solder who's wearing a nice cap, who may or may not be part of a team that won something with a ball.
So – photographs, pictures, audio, a transcript, and at least three different angles to help me cover the Super Bowl coverage – which, if you've forgotten, was with Westwood One.
Some other networks or stations might have made one release out of this – but most, whenever they have a big name in, tend to do nothing about it at all.
Making the most of your content means making the most of it in any way you possibly can – including social media, including repeats of it in other dayparts, but most of all, in other media outlets.
We're all looking for news stories: and if you've some great content, perhaps you're the news story we're looking for.
About The Author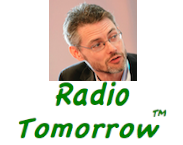 James Cridland is a radio futurologist: a writer, speaker and consultant on the effect that new platforms and technology are having on the radio business across the world.
A former radio presenter, James has worked for stations and companies across the world, including the original Virgin Radio in London, the BBC, Futuri Media, Imagination Technologies and Seven Network. He has judged many industry awards, including the CBAA, ABC Local Radio, RAIN and the UK's ARIAS.
He writes for publications across the world, and runs media.info the worldwide media information website. He also runs a free weekly newsletter with news of radio's future.
British by birth, James lives in Brisbane, QLD and is a fan of craft beer.