It all started when My Kitchen Rules star Manu Fidel just happened to catch a ball hit into the crowd at the Australian Open tennis.
Next thing you know, Manu was being interviewed by Fifi and Dave on Fox Fm breakfast – when Fifi decided it would be a good idea to see if Manu could catch a tennis ball thrown unexpectedly at him during the interview. Turns out he couldn't – and the ball hit him in the face.
That night Manu posted a pic on Facebook of the black eye that Fifi had given him.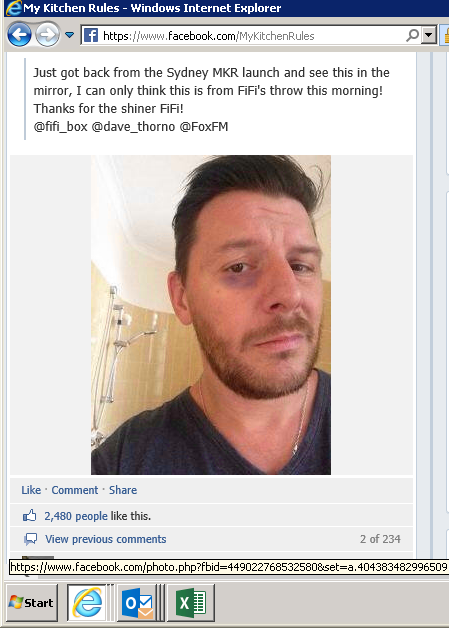 Fifi was horrified. Even going so far as to record a song to apologise.


But it turns out that the black eye was a fake – and Manu was stitching her up.