Mix 106.3 retains its lead in Canberra, gaining 0.7 in the latest GfK Survey in the nations capital.

With 18.3 they lead ABC Radio Canberra, down 0.4 to 14.5, from Hit 104.7, up 1.9 to 12.9, in the second survey for 2021.

All told there has been very little change since the beginning of the year, with 2CA down 0.9 to 7.7 and 2CC gaining 0.6 to 4.4, although Hit 104.7 made a significant gain of 8.9 in the 25-39 demographic, but shed 7.0 in 10-17's.




In breakfast Lish Fejer at ABC Radio Canberra (down 2.1) is now tied with Kristen & Nige At Mix (up 1.6) on 16.6, while ABC RN's breakfast program dropped 3.0 to 14.0.
Ned & Josh (Hit) also made small gains, up 1.0 to 10.5, while Stephen Cenatiempo (2CC) was up 1.1 to 5.3.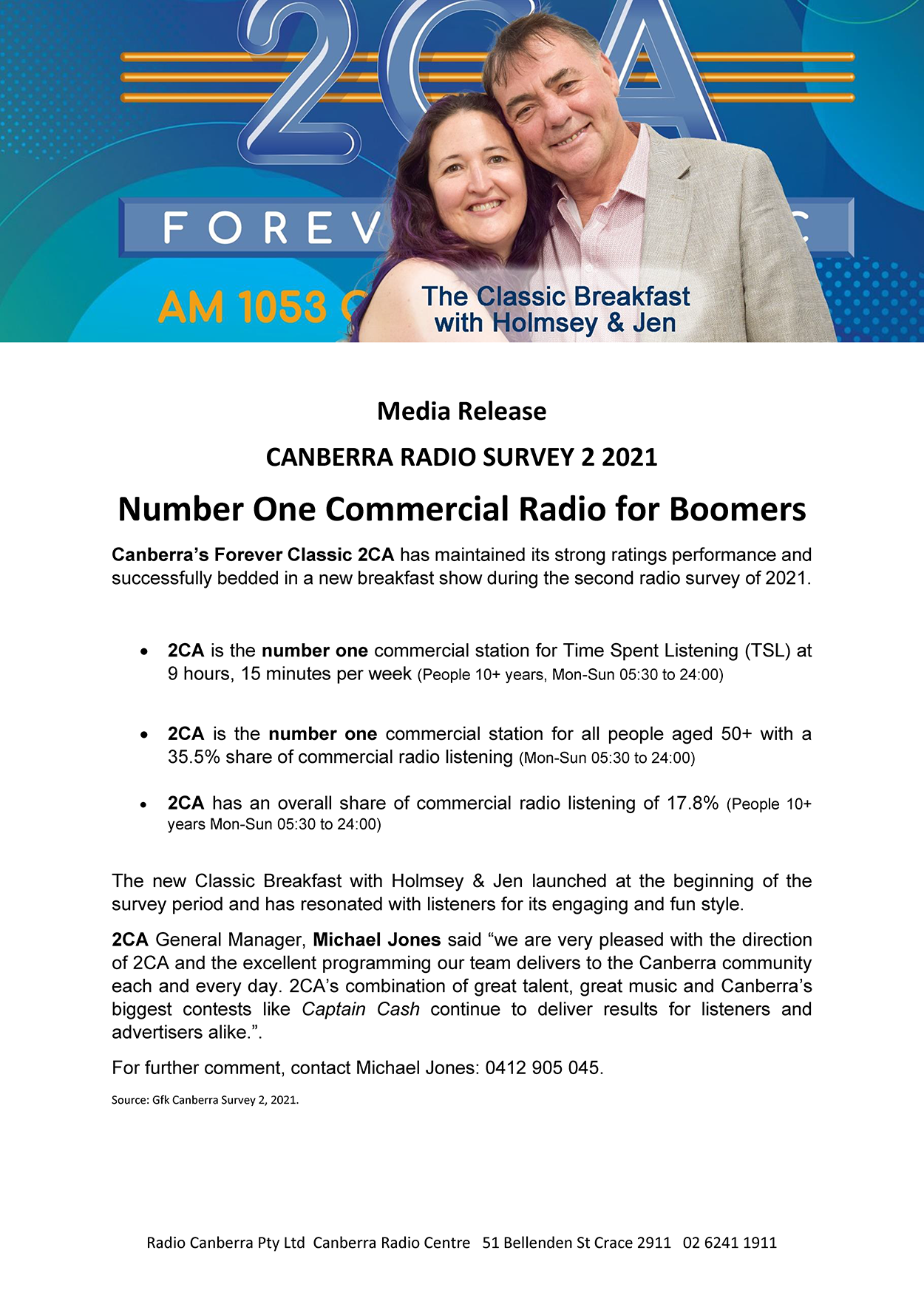 ---
Subscribe to the radioinfo podcast on these platforms: Acast, Apple iTunes Podcasts, Podtail, Spotify, Google Podcasts, TuneIn, or wherever you get your podcasts.