During a trip to Central West NSW this week, the Triple M Sydney's Moonman in the Morning team have been exposed to the emotional and financial toll that the current drought is having on our rural and farming communities.

Gus Worland and Lawrence Mooney held a mental health and comedy night in Dubbo last night, and have heard many concerning stories about men in particular, in these isolated communities.

Lawrence spoke with an local indigenous man from the Wiradjuri Tribe, nicknamed "Riverbank" Frank Doolan:


What follows does contain some concerning content that some people may find disturbing.
Lawrence: "This really stopped me in my tracks. And it's such a heartbreaking thing. He (Frank said) a lot of young men who are choosing to do a head on with a semi or driving into a tree are doing it with their dogs.
"Nobody knows why but the two options that are the most obvious are the guy who wants to die doesn't want to leave his dog behind or he doesn't want to die alone…"
"It just for me brought home the absolute impact of the tragedy that somebody would chose to do that, they're so alone that they decided to do so with their dog."
Gus: "We were at the pub last night and in the front row was these 8 young boys, 18 to 21, and they were scallywags you can tell, but when I did the 10 min (mental health chat) they didn't make a sound, no one moved, every time I look at them they were dead staring at me. They had lost a mate, I found out after, only two weeks ago and they are in their own heads trying to work out exactly what they missed and why there mate didn't talk to them.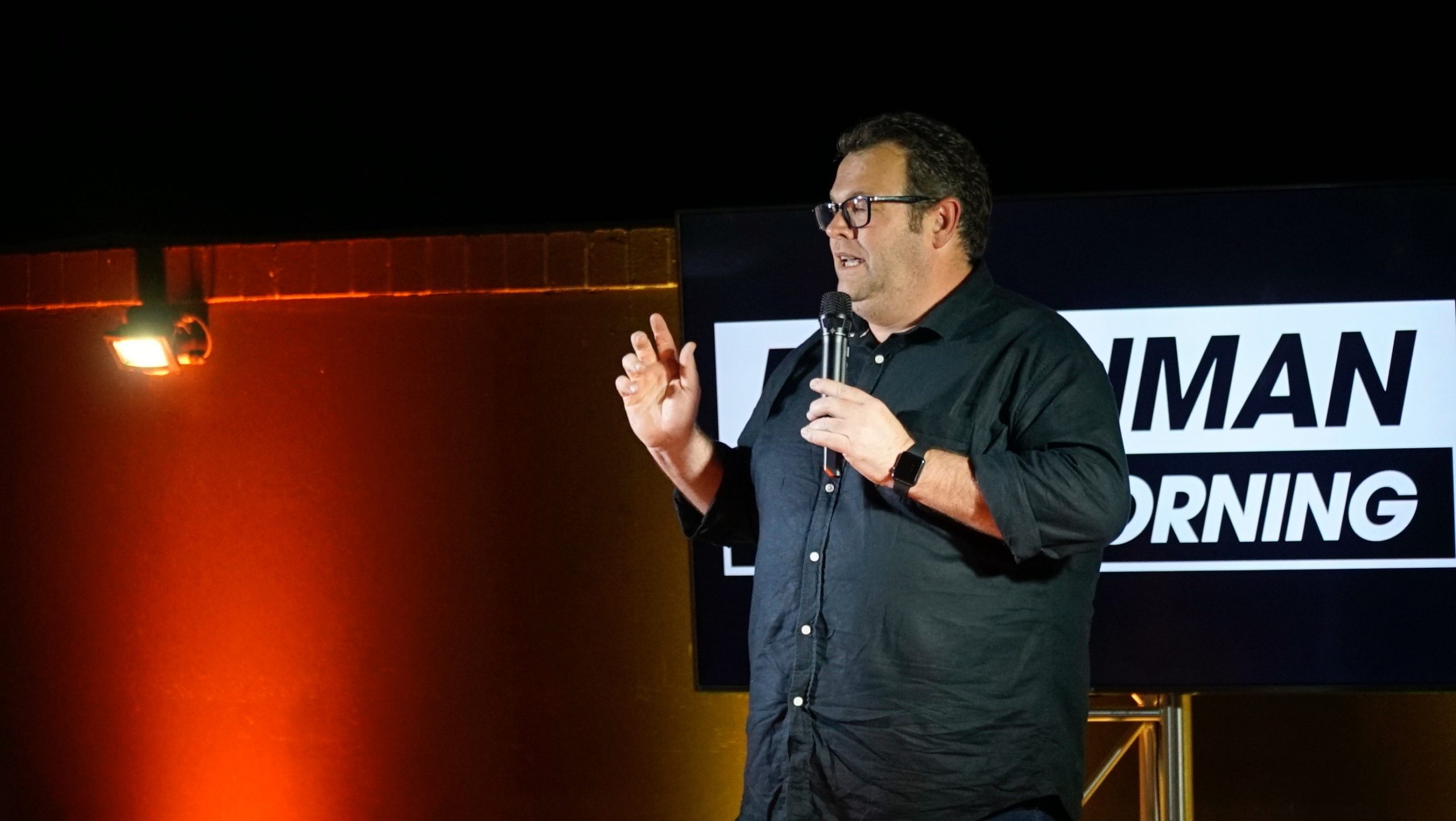 "This situation is an epidemic in this country….we lose 8 people a day, 6 of those are men but it's worse out in the country and I can understand because we have no education out here on how to cope with it all, and it is so isolated, you feel a real lack of connection at times and desperation through no fault of your own."