Almost two weeks after ABC Chair, Ita Buttrose, criticised the Federal Government for delays in filling three vacancies on the ABC Board, new members have finally been appointed.

Former News Corp and Foxtel boss Peter Tonagh, former chief information officer at Qantas and Telstra Fiona Balfour and former Seven executive and Australia Post board member Mario D'Orazio have been appointed to fill vacancies, some of which have existed since last November.

The new five year appointment begin immediately with the trio replacing Kristin Ferguson and Donny Walford who left last year, and Vanessa Guthrie, who resigned in March.

They join the existing board members of chair Ita Buttrose, Peter Lewis, Georgie Somerset and Joseph Gersh.

Earlier this month Ms Buttrose warned that government's delays in filling three vacancies almost left the board short after a member was attacked by a cow.
She says, "The Communications Minister Paul Fletcher has announced three appointments to the ABC Board as non-executive directors – Fiona Balfour, Peter Tonagh and Mario D'Orazio.

"As ABC Chair, I would like to welcome them. We are looking forward to their contribution and the benefits of their combined experience to ensure the ABC remains the valued and trusted public broadcaster Australians expect it to be."
Mr D'Orazio brings extensive experience as a senior executive in Australian media to this role, developed over a 30-year career with Channel 7 Perth, including eight years as Managing Director.
Mr Tonagh also has an extensive background as a senior executive in significant Australian media companies, working for News Corporation entities for nearly fourteen years in senior executive roles across each of the key Australian businesses, including as Chief Executive Officer of Foxtel, REA and News Corp Australia.
Ms Balfour has extensive experience in the aviation, telecommunications, financial services and education sectors. Her experience is in information and communications technology, and in global business solutions across a variety of technologies, including digital channel management.

Minister for Communications, Paul Fletcher says, "I congratulate Mr D'Orazio, Mr Tonagh and Ms Balfour on their appointment and look forward to the valuable contribution they will make to the ABC Board."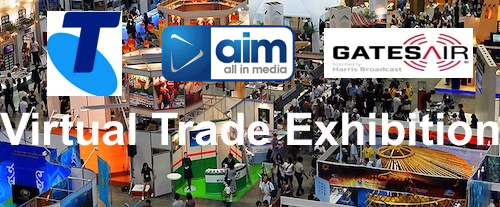 ---
Subscribe to the radioinfo podcast on these platforms: Acast, Apple iTunes Podcasts, Podtail, Spotify, Google Podcasts, TuneIn, or wherever you get your podcasts.