Richie Wright is now KIIS 1065's Assistant Content Director in Sydney.

Seven years ago, after driving from Perth to Queensland with a broken ankle, Richie landed his first job in radio by camping outside a Sunshine Coast station and refusing to leave until he landed a job.

He has since held a number of roles at stations in Perth, the Sunshine Coast, Sydney and Hobart including Assistant Content Director, Announcer and Executive Producer.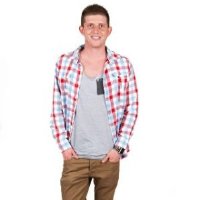 Since joining KIIS FM in February Richie (left) has worked as a Producer on KIIS 1065's Kyle & Jackie O Show, Producer for KIIS FM's national night show The Thinkergirls and EP of The Fling with Sophie Monk & Matty Acton – which aired during the winter survey break.

Richie was also on air as host and producer of The Voice Radio Show, broadcast across the KIIS national network in June.

Head of Content KIIS 1065 and KIIS 101.1 Derek Bargwanna says, "Richie has a genuine love of radio and brings a great range of skills and experience to this new role. He will be a great addition to the KIIS content team."

Richie will begin as Assistant Content Director from August 1.