News.com.au, has launched a weekday news podcast, I've Got News For You.
Hosted by journalist Andrew 'Bucky' Bucklow (pictured above), the 20-minute podcast dives into an issue or headline that has captured the nation's attention. It will feature interviews with news.com.au journalists to help break down the big stories, as well as discussions with newsmakers and trendsetters.
Editor-in-chief Lisa Muxworthy says, "Bucky's radio and podcasting background, combined with his knowledge of what the news.com.au audience really cares about – and his sense of humour – makes him the perfect person to front I've Got News For You."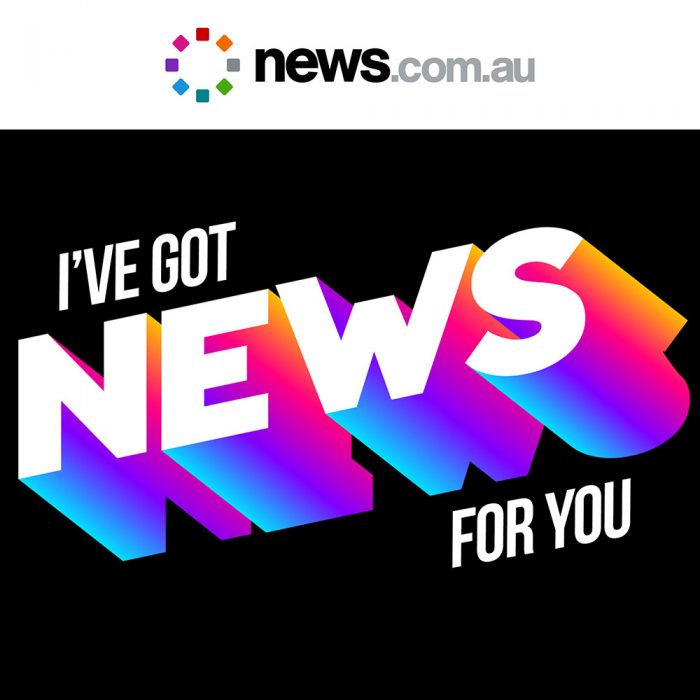 ---
PEDESTRIAN.TV, have also launched a daily news podcast, PEDESTRIAN DAILY, on their youth focused site in an exclusive partnership with Spotify.
Running Monday to Friday and hosted by writer, comedian, Louis Hanson, the 5-minute daily news show is aimed at young Aussie listeners with the local news they care about on their morning commute (or from their lounge room, for WFHers).
Head of Studios at Spotify Australia & New Zealand, Ben Watts, says: "We're huge fans of PEDESTRIAN.TV's irreverent and honest take on daily news and we know our audience are as well. We also know Spotify listeners want more short form news podcasts, so the opportunity to collaborate with PEDESTRIAN.TV to deliver a daily podcast made perfect sense for our business."
---
After capturing hearts across the world on Netflix's Love On The Spectrum, Michael
Theo (pictured right) is making his way into the ears of many in his debut podcast Mr A+.
Renowned for his dapper style, unintentionally hilarious one-liners and warm personality, Michael says, "This podcast is about bringing love, positivity & entertainment into people's lives. People really need that after the dark few years we've just had."
From dating & relationships to pop-culture and acting, all the way to Thomas the Tank Engine (Michael's favourite topic). Each topic on Mr A+ is discussed in an open, supportive and respectful manner.
Mr A+ is the latest addition to DM Podcasts, which will feature on the NOVA Entertainment Podcast Network (NEPN) as a part of an ongoing partnership.
---
Teacher turned entrepreneur, Kelly Harrison, has launched her podcast Teacher by Trade.
Produced by Piccolo Podcasts, in each episode Kelly interviews a teacher who now runs their own business, either alongside their teaching careers or as full time ventures after leaving the classroom.
Kelly says, "As a teacher who owns a business I wanted to talk to other teachers in the same situation. I feel like educators bring a unique perspective to entrepreneurialism and I wanted to share those stories to encourage other teachers with business ideas.
"In terms of education in Australia, we are fed so many stories of supposedly low standards and a never-ending focus on standardised test results. I'm excited to contribute something new and positive to the narrative of teaching in Australia."
"Teacher by Trade is not just about teachers leaving the classroom, it's a celebration of multi-passionate, highly skilled and creative educators, many of whom run businesses alongside teaching."