Laurel Edwards has been on air in Briabane for over 25 years and has seen the ups and downs of that radio market, so when she offers an opinion it's worth taking notice of.
Speaking from her mid-year break in Hawaii, Edwards told the Brisbane Courier Mail (subscription required) that she puts the resurgence of 4KQ down to the ability for listeners to now hear the AM station on new digital devices, levelling the playing field with FM station.

As we reported last week, 4KQ jumped to number two position in the market and its breakfast show gained 1.3 share points in its timeslot,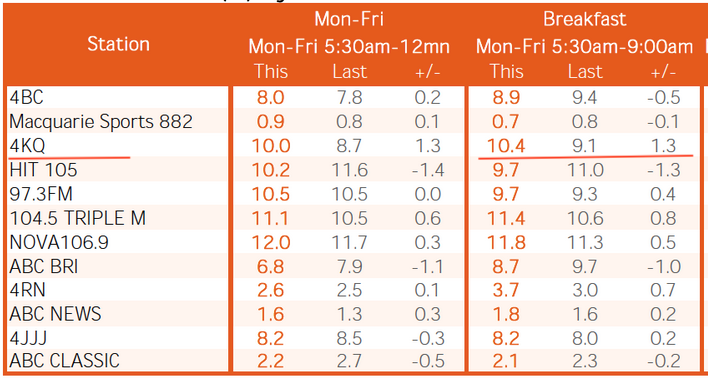 Edwards says digital radio and the fact that the station is now available on streaming apps such as iHeartRadio and RadioApp had resulted in a "more honest way of listening."
"It's a different world, it's incredible – it's no longer just FM, it's becoming so much broader… It's a level the playing field," she said.

Edwards credits the new platforms, plus "the team's passion for music and willingness to embrace their 'daggy' side as key to their success."