SCA stations are top of the Newcastle market in the first survey of this year.
Triple M 102.9 continues its hold top position slipping 0.3 to 17.1%
Second placed Hit 106.9 suffered the biggest loss of the survey, down 2 share points to 13.9%
triple j is third, up 0.5 to 11.7%
Fourth placed ABC Newcastle had the biggest gain of the survey, up 1.2 to 9.2%
2HD performed strongly, gaining 1.1 to score 8.1% in fifth place
The other Supernetwork station, New FM, lost 0.7 to 7.1% in sixth place
ABC and SCA stations are heard on digital streams, which are measured in the GfK surveys. 2HD and New FM do not stream, so they have no listening on digital platforms to count in the survey.
Click the chart to enlarge it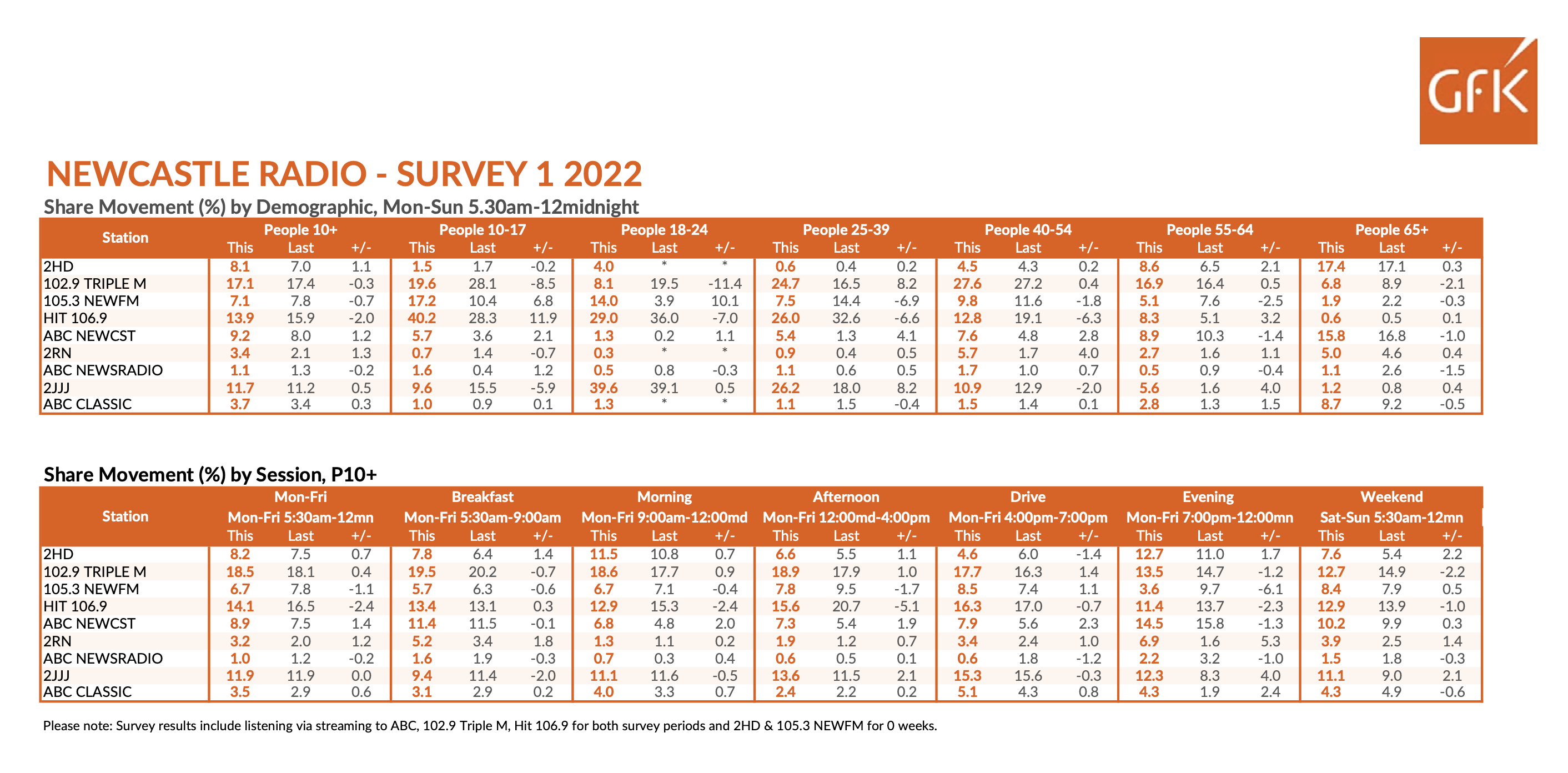 Triple M's Tanya and Steve (pictured) won breakfast ahead of Hit and ABC Newcastle. All daytime shifts were also won by Triple M. ABC Newcastle won evenings and Hit won weekends.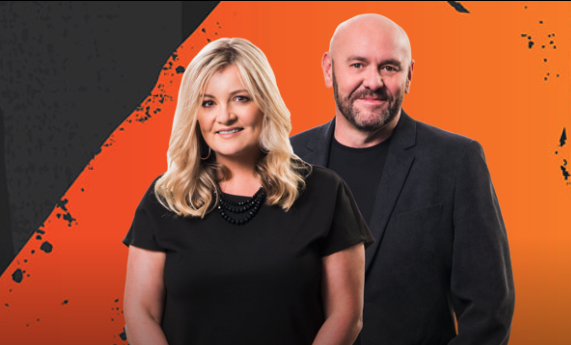 Hit won the 10-17 demographic, triple j won 18-39s with Hit second in those demographics, Triple M won 40-64s, 2HD won the over 65s.
The rolling survey was conducted across several two week periods between February and April (Sun Feb 6 to Sat Feb 19 & Sun Feb 27 to Sat Mar 12 & Sun Mar 20 to Sat Apr 16).