Southern Cross Austereo (SCA) has appointed Kevin Morrell as its Head of Data & Analytics effective Monday 29th February 2016.
In this newly created role Kevin will focus on building and implementing SCA's data strategy.
Kevin joins SCA from BT Financial Group, a part of the Westpac Banking Group, where he was Head of Data & Analytics. He's previously worked in key data roles at ING and consulted for Coca Cola.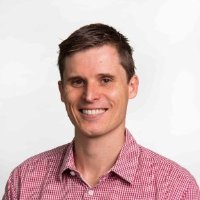 Kevin (left) has led marketing and digital analytics teams, implemented advanced data platforms and enabled organisations to make better data-lead decisions how they engage people through content, products and services.

Southern Cross Austereo, Chief Digital Enablement Officer Vijay Solanki, said: "Kevin is an expert in all things data and brings first class experience from financial services and FMCG."

At SCA, we have recognised the value and importance of data and we are on a mission to know our consumers as individuals. Kevin will focus on implementing a series of data projects that will accelerate that journey."

Kevin Morrell said: "The opportunity at SCA is really exciting. I get to combine my data and analytics expertise with my passion for entertainment. The team have bold plans and I'm really looking forward to delivering the SCA data strategy."