NewstalkZB has scored top postiion in the second New Zealand radio ratings survey, reelased today.

NewstalkZB scored 10.9%, followed by More FM in second place on 8.8%.
The Breeze was third, in the national commercial radio rankings, scoring 8.0% overall.
The survey was conducted between January and June this year, with variations in some regional areas.
Click the chart to enlarge it.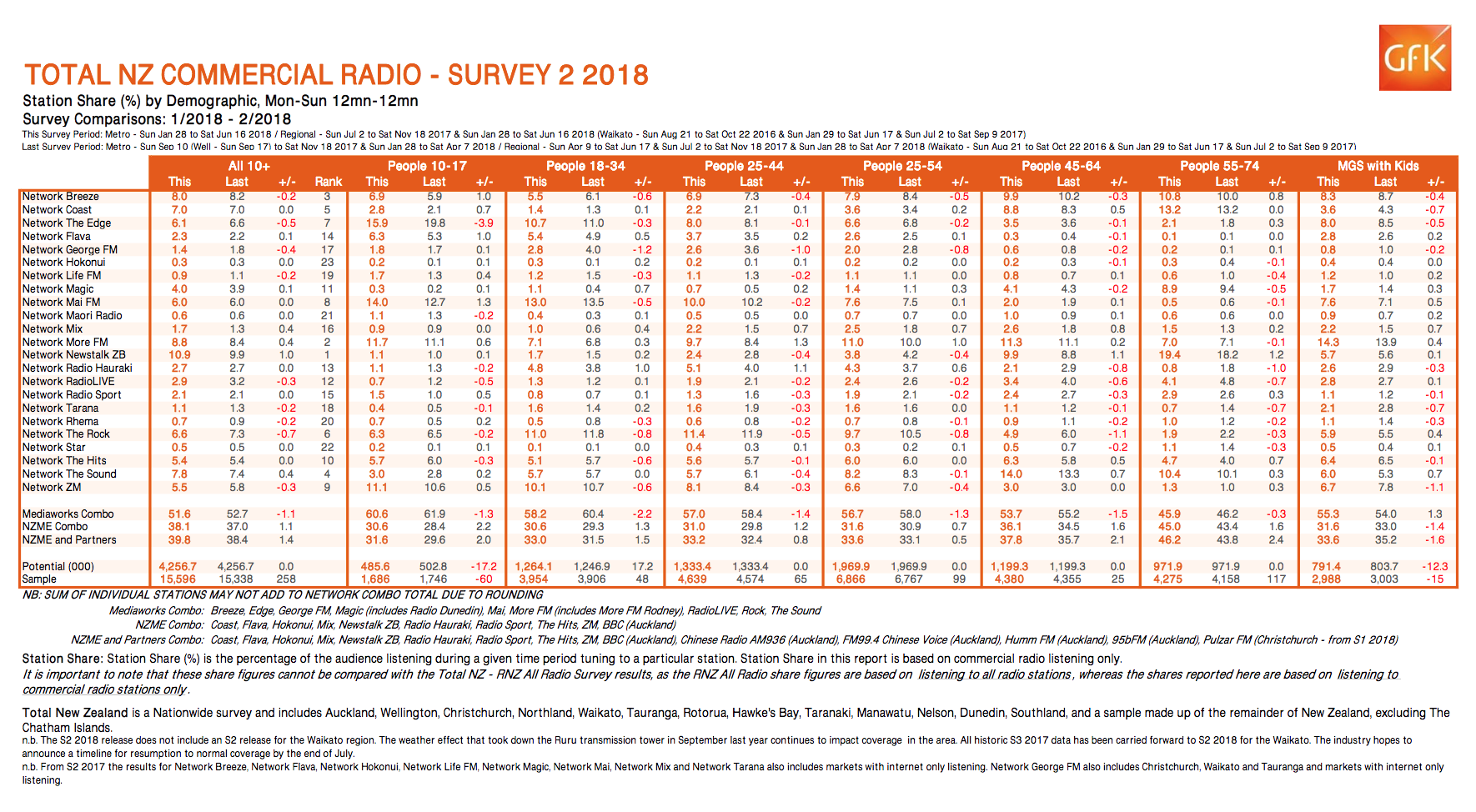 Radio Broadcasters Association CEO, Jana Rangooni said" "It's no wonder we saw the 2018 ASA Revenue figures show Radio at an all-time high when you see our industry continue to deliver large audiences that are highly engaged and available for advertisers to reach on a range of highly targeted and defined brands. Radio is not a lucky industry to be thriving in the current media environment. We have always been lean, adaptable and nimble and that is why we are in such great shape today."
Dean Buchanan, Group Director – Entertainment at NZME says it is "another excellent survey for radio in New Zealand, again demonstrating that it is a highly engaged entertainment and information medium for Kiwis in their daily lives. Kiwi's love radio on AM/FM, digital, video and on social media."
Mediaworks Group Content Director – Music Radio, Leon Wratt believes "the strength of radio lies in its ability to develop brands that profoundly target the different tastes and interests of audiences right across New Zealand. The latest GFK results demonstrate that radio is continuing to do this – across all ages, stages and demographics from Kaitaia to Invercargill."
As well as the national figures, New Zealand ratings are reported by major cities. The full city by city breakdowns are available here.
The survey shows that 86% of New Zealanders listen to radio.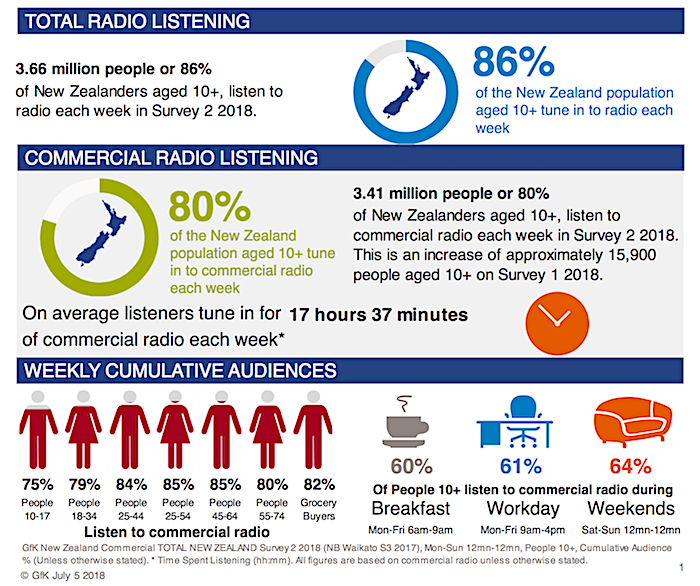 NewstalkZB had the top breakfast show, followed by More FM.