WA's Nova 93.7 breakfast co-host Nathan Morris first tasted the Kalgoorlie Sausage Roll – which he named a 'culinary masterpiece' – at takeaway spot The Lunch Bowl in 2012. But in 2015, the venue closed its doors and the Kalgoorlie Sausage Roll was no more.
But all was not lost.
After purchasing the rights to the legendary Kalgoorlie Sausage Roll back in 2016, the Nova 93.7 breakfast team Nathan, Nat & Shaun teamed up with pie-maker Jesters in January this year to recreate the famed pastry.
This morning, the breakfast trio donated over $10,000 from sales of the sausage roll to charity Radio Lollipop, which provides a care, comfort, play and entertainment service for children in hospital.
More than 66,000 Kalgoorlie Sausage Rolls have been sold across Western Australia over the last four months, making it Jesters most successful product in its 21-year history.
CEO of Jesters Franchising, Robert West said operators were 'blown away by the demand and many caught off guard.'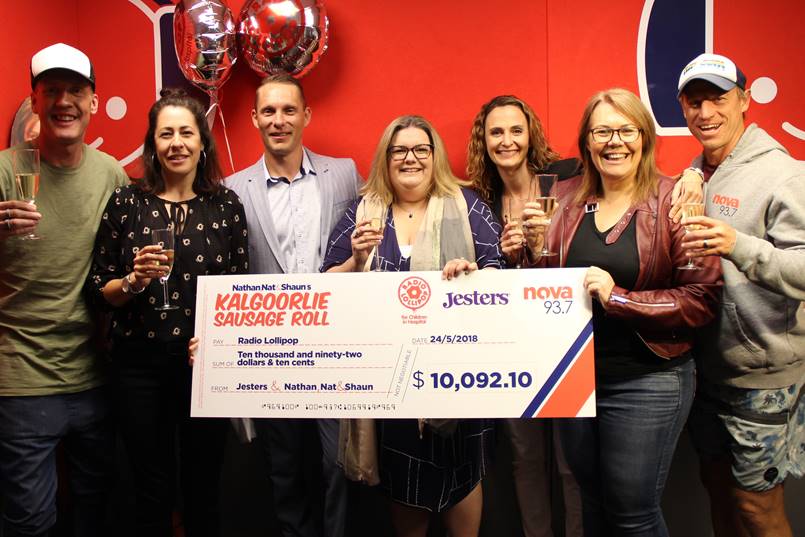 Not a bad effort for the Nova 93.7 team on their first attempt at commercial baked goods.