Nova CEO Cathy O'Connor is the latest radio chief executive to take the Ice Bucket Challenge for charity.
On the roof of the Nova building in Sydney, O'Connor was surrounded by staff who cheered her at the end of her ordeal.
With one of O'Connor's nominees, Rhys Holleran, already drenched for a cause, we look forward to bringing you evidence of the Nova CEO's other nominees, ARN's Ciaran Davis and Fairfax Radio's Adam Lang, taking the challenge.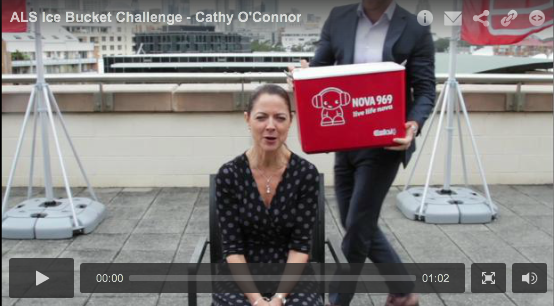 Meanwhile, some of Cathy's staff at Nova 106.9 Brisbane tried to outdo her. Luttsy and Suzie O/Neill (who joins him every Wednesday) went one better than a bucket and were dunked in a tank full of ice water.