NOVA Entertainment and Fox Sports Australia have launched a strategic commercial relationship to amplify and extend the reach of their podcasting audiences.

The partnership will see the NOVA Entertainment Podcast Network and Fox Sports become one of Australia's leading destinations for sport podcast content and scalable audio advertising solutions, allowing brands to target the highly sought-after NRL, AFL, NBA, Supercars and cricket code audiences.

Foxtel Media Sports Sales and Partnerships Director, Martin Medcraf, says, "NOVA Entertainment is a powerhouse in the audio entertainment industry and we are delighted to be collaborating with them to reach their wide listener network, provide dynamic sports content, and help brands engage even more deeply with Australia's passionate sports audiences.

"This partnership will allow devoted fans to engage with their favourite sports beyond live or streaming television broadcasts. These podcasts will be readily available at any time so that fans can choose when and how they listen – a factor that has become increasingly important to today's audiences."

The new partnership will create comprehensive access to Fox Sports Australia's premium audiences, via integration opportunities through host read and dynamic ad insertion.

NOVA Entertainment's Digital Commercial Director, Kane Reiken, says, "We are proud to be working with Fox Sports, the undisputed home of sport in Australia. With audiences increasingly looking to extend the post-match commentary and conversation within the podcasting environment, we are excited to partner with FSA to allow brands to tap into this engaged community.

'The partnership will see NOVA develop, package and commercialise Fox Sports Australia's podcast audience, providing compelling brand integration opportunities. We know podcasting works for brands wanting to reach premium audiences in an intimate audio environment and this partnership solidifies our #1 position for sport podcast content in Australia, and kicks of an ambitious 2021."

This new commercial relationship is part of NOVA Entertainment's wider strategic partnership with News Corp Australia, which also includes Sky News Australia, which was formed in August 2019.

NOVA Entertainment is home a number of Australian and international podcast titles across business & technology, entertainment, news, sport, investigative journalism, health & wellness and lifestyle; including the popular podcasts The Matty Johns Podcast, It's A Lot with Abbie Chatfield, The Space with Casey Donovan, Fear & Greed, The Money Café, The Juggling Act and Brenda, Call Me! with Courtney Act and Vanity.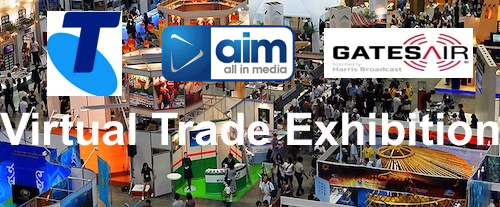 ---
Subscribe to the radioinfo podcast on these platforms: Acast, Apple iTunes Podcasts, Podtail, Spotify, Google Podcasts, TuneIn, or wherever you get your podcasts.