Nova Ent. and staff let their hair down.
Since NOVA Entertainment rebranded in 2014 and the business transitioned into a multiplatform entertainment company, great value has been placed on staff engagement and as result one of the initiatives implemented was the NOVA Entertainment Awards which were created in 2015 as a forum to reward and recognise staff.
The awards provide employees with the opportunity to nominate and recognise their colleagues, or put forward their own individual or team campaigns or initiatives, and also give NOVA Entertainment's Group Executives and CEO Cathy O'Connor the ability to recognise high achievers across all markets and stations within the organisation.
NOVA Entertainment's second annual national staff awards were held on Thursday 19 May in Melbourne at the National Gallery of Victoria (NGV) and saw employees from around Australia gather to celebrate both the people and their work.
Announcers from around the country, including all Nova breakfast teams (Nova 100's Chrissie, Sam & Browny, Nova 96.9's Fitzy & Wippa, Nova 937's Nathan, Nat & Shaun, Nova 919's Lewis & Lowe and Nova 106.9's Ash, Kip & Luttsy), smoothfm 91.5's More Music Breakfast show's Mike Perso & Jennifer Hansen and smoothfm day time announcers Ty Frost and Simon Diaz as well as Nova's Kate, Tim & Marty national drive team and Nova's national night show host Smallzy shared hosting duties across the evening.
Entertainment on the night included the Melbourne Philharmonic Orchestra, a performance of Black Swan from The Australian Ballet, a number of surprise performances from talented internal staff (smoothfm's Ty Frost, Nova Adelaide's Dylan Lewis and NOVA Entertainment's Business Support Manager Des Anthonisz) and Australian singer/songwriter Delta Goodrem.
Cathy O'Connor presented the flagship CEO Award to Michael Duncan, Group Yield and Inventory Manager, for his longstanding and material contribution to the organisation's operational and revenue efficiency.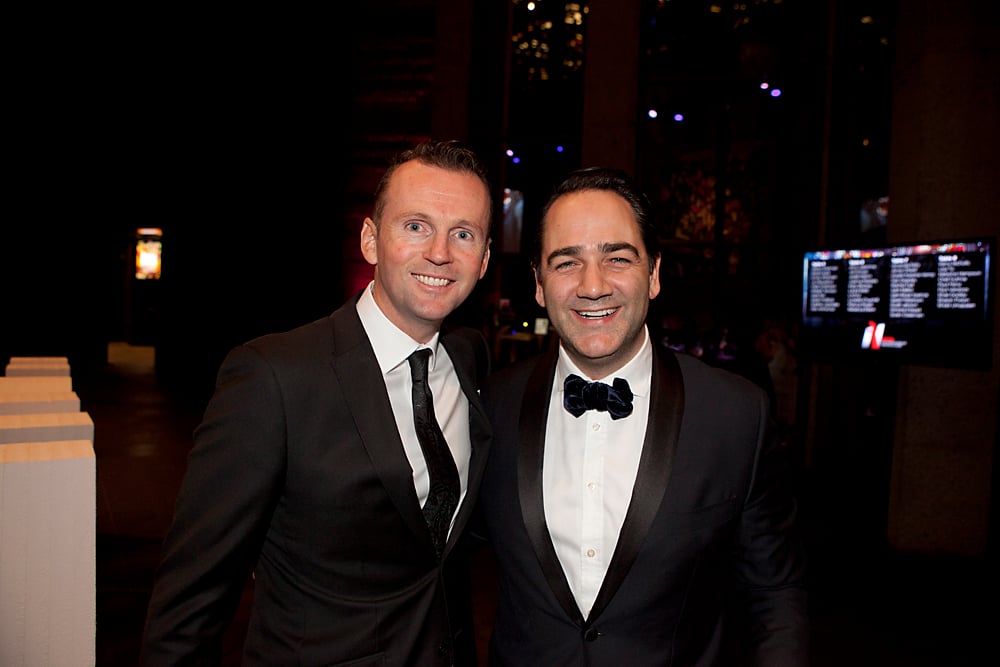 Luke Minto and Wippa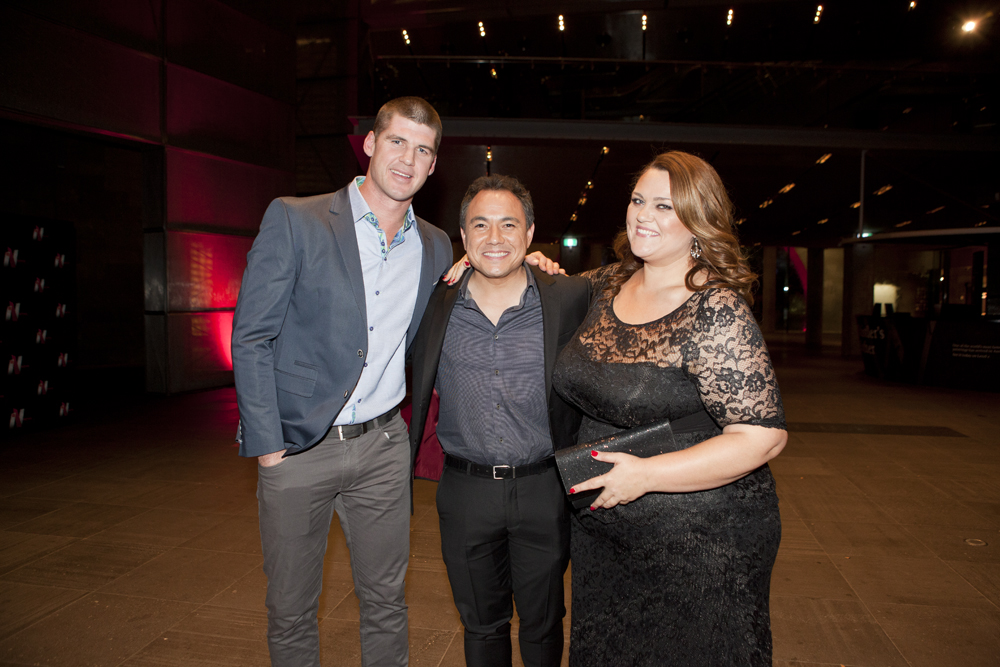 Jonathon Brown, Sam Pang and Chrissie Swan