The New Zealand Commercial Radio Industry released the S3 2021 GfK Radio Audience Data into the market today, and it shows more than 3.7 million New Zealanders were listening to radio every week and almost 3.5 million of those listen to commercial radio stations.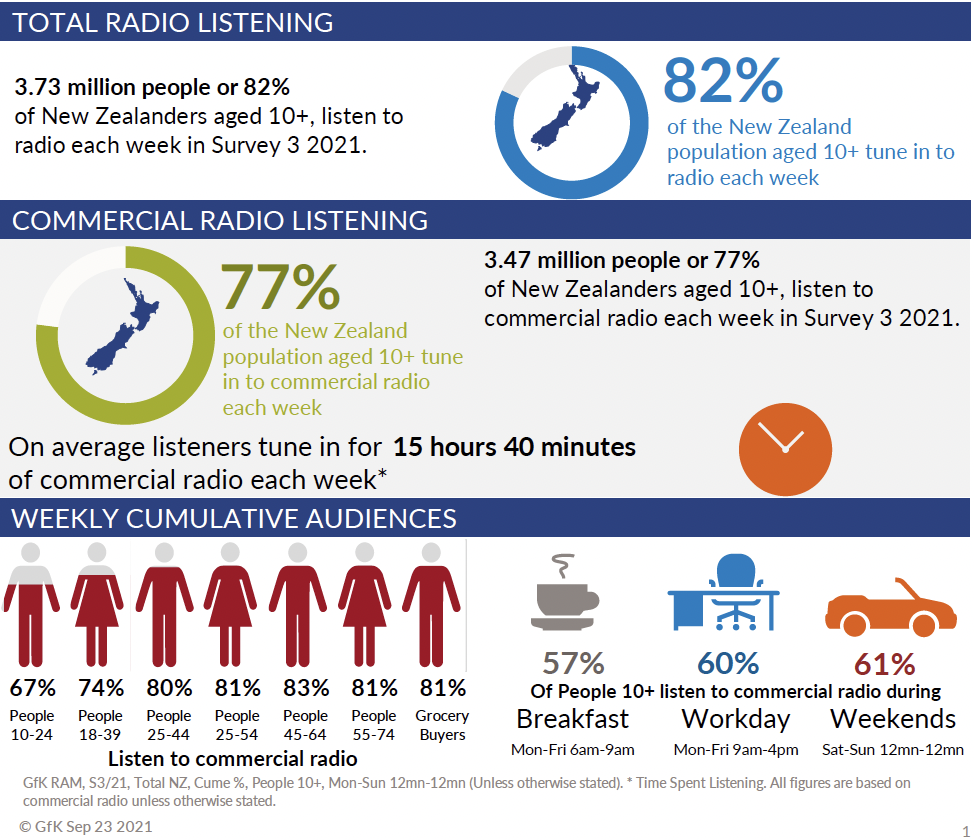 This survey period includes the first two weeks of the nationwide Level 4 lockdown. Changes to collection methods have been made during lockdown in order to deliver the final survey of the year in November (S4) and this will include listening during the current alert level variations around New Zealand.
Radio Broadcasters CEO Jana Rangooni says "As we have come to expect, the changes in Alert Levels in New Zealand and periods of lockdown bring a change in people's behavior. They bring an increase in demand for up to date trusted information but also a need for music and entertainment to keep people company."
The third commercial radio survey release had been delayed a week due to the adjustments required to GfK's diary processing that had to be implemented because of the Level 4 restrictions.
Since the global pandemic GfK has developed more flexible options in both Australia and New Zealand in 2021 to ensure surveys can still be completed in periods of Lockdown.
Click on each table for a larger view
THE SPIN