This Friday, would have been Aretha Franklin's 78th birthday.
PBS 106.7FM will deliver a soul-filled night in honour of the indisputable queen of soul, Freeway of Love celebrates what would have been Aretha's 78th birthday with a sensational line-up including performances from some of the greatest soul voices in Australia. Freeway of Love features the powerhouse vocals of The Wolfgramm Sisters, Thando, Raleigh Williams and Shauntai Batzke all backed by the sensational SPIRE Ensemble at Stay Gold this Friday March 20.

PBS DJs Miss Goldie (Boss Action) and Maddy Mac (Homebrew) join the line-up with DJ sets to book end the evening.
Following the tragic passing of Aretha Franklin in 2018, PBS presented RESPECT: A Tribute to Aretha Franklin to a sold out audience at the Corner Hotel. With the sheer volume of love within the PBS community for the iconic singer, PBS have brought the night back with a new line-up of amazing female soul performers stunning audiences in Melbourne today.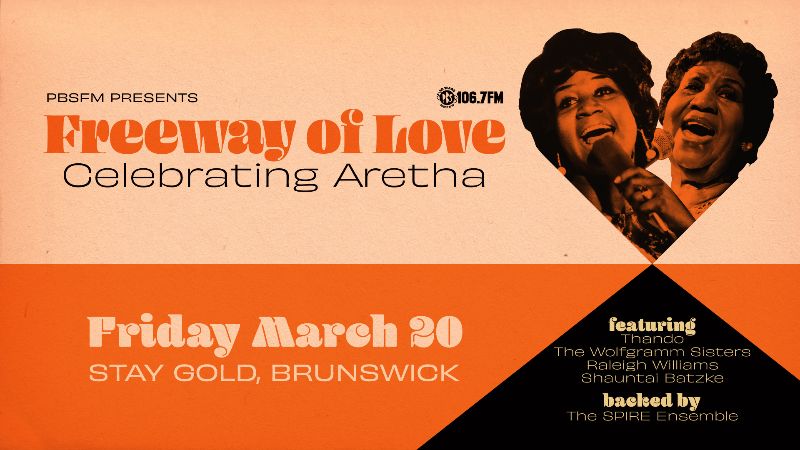 Subscribe to the radioinfo daily flash briefing podcast on these platforms: Acast, iTunes Podcasts, Podtail, Spotify, Google Podcasts, or wherever you get your podcasts. Ask Alexa: 'Alexa, play radioinfo flash briefing.'