The concept for the pandemic version of PodcastDay began as a streamed conference event across three timezones.
But with Australia's covid cases being so low, the Sydney leg of the event is now able to offer live attendance at the Sydney venue, the Overseas Passenger Terminal.
With no cruise ships coming into Sydney due to border closures, the cruise ship terminal venue is certain not to be overcrowded.
radioinfo readers can benefit from our partnerhsip with the international conference with a 25% discount.
Go through the purchase process then, before payment enter this code: PDSAVE (with $40 off in-person)
Podcast Day 24 is a 24-hour podcast conference with activity in Australia, Europe and North America. Delegates all over the world can watch the sessions live online and catch-up on-demand.
Whilst in Europe and North America the event's happening just online, in Australia the conference is in-person too, at the Overseas Passenger Terminal by Sydney Harbour Bridge.
The conference will hear from the companies and creators behind podcast successes and, in Sydney, the chance to network with the podcast sector in an event from the people behind the Australian Podcast Awards.
Find out the secrets behind some of Australia's biggest shows including ABC's Coronacast, Life Uncut, Spotify's A1: The Show, She's On the Money and more.
Hear from the ABC, Triton Digital, Podnews' James Cridland about what's happening in Australia and around the world.
Get the inside track from the new companies making a splash including Mamamia, Deadset Studios, Podshape and more.
Find out about the commercial opportunities for podcasters and networks and what's the data telling us about this new audience.
Select number of people attending and 'Add To Basket'
then click 'View Basket' (above the ticket details) to get to the payment page
on the payment page, insert the code PDSAVE
Hit 'Apply Coupon' and check quantity of tickets and changed price to confirm your discount has been applied
then 'Proceed to Checkout.'
Whew!!! That should do it 🙂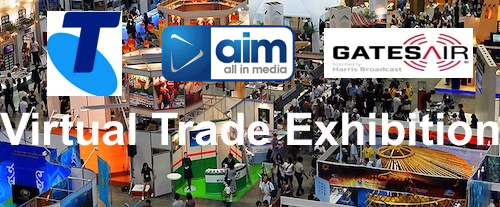 ---
Subscribe to the radioinfo podcast on these platforms: Acast, Apple iTunes Podcasts, Podtail, Spotify, Google Podcasts, TuneIn, or wherever you get your podcasts.