The commercial radio industry's national radio conference, Radio Alive 2018 is on tomorrow at the Melbourne Convention & Entertainment Centre.
Melbourne's weather has cleared this afternoon and a warm sunny day is expected tomorrow.
Around 600 delegates including on-air presenters, CEOs, station owners, senior executives and station managers from radio stations across Australia and media agency staff will attend Commercial Radio's big day, which celebrates the vibrancy of radio and focuses on forward thinking trends and innovations.
Date: Friday October 19
Time: 9.00 am – about 4.30 pm, followed by the radioinfo Drinks function at 5pm (it's our shout!)
Place: Melbourne Convention & Exhibition Centre, 1 Convention Centre Place, South Wharf
(enter at the Pan Pacific Hotel end, it's a long walk from the other entrance)
If you're tweeting about the event, use the hashtag #RadioAlive2018, or follow our live social media coverage via radioinfo's Twitter and Facebook accounts.
Joan Warner will open the conference, which features a Q&A session hosted by former ABC Radio morning host and now ABC TV presenter Virginia Trioli. The first Q&A panel last year proved successful and this year Trioli reprises her hosting role with guests Tracey Spicer, Tanya Hennessy, Jonathon Moran & Rachel Corbett.
Drivetime has become very competitive in 2018, and a panel of Drive presenters will discuss the competitive nature of the timeslot, moderated by former radio presenter and now Sky TV host Paul Murray. The Drive panellists are Ben Fordham (2GB), Kate Langbroek (Hit Network), Will McMahon (KIIS) and Kate Ritchie (Nova)
Also on the agenda are GfK's Morten Boyer (GfK), Todd Sampson, Amazon Alexa Skill's Country Manager Kate Burleigh and Nova CEO Cathy O'Connor.
The full program is below (click to enlarge), or download the app for this year's conference: Android, iOS
On Saturday night, the Australian Commercial Radio Awards will be held at the same venue, Melbourne Convention & Exhibition Centre.
5.00 pm Red Carpet arrivals
6.00 pm ACRAs begin
Dress – Black Tie
Venue Map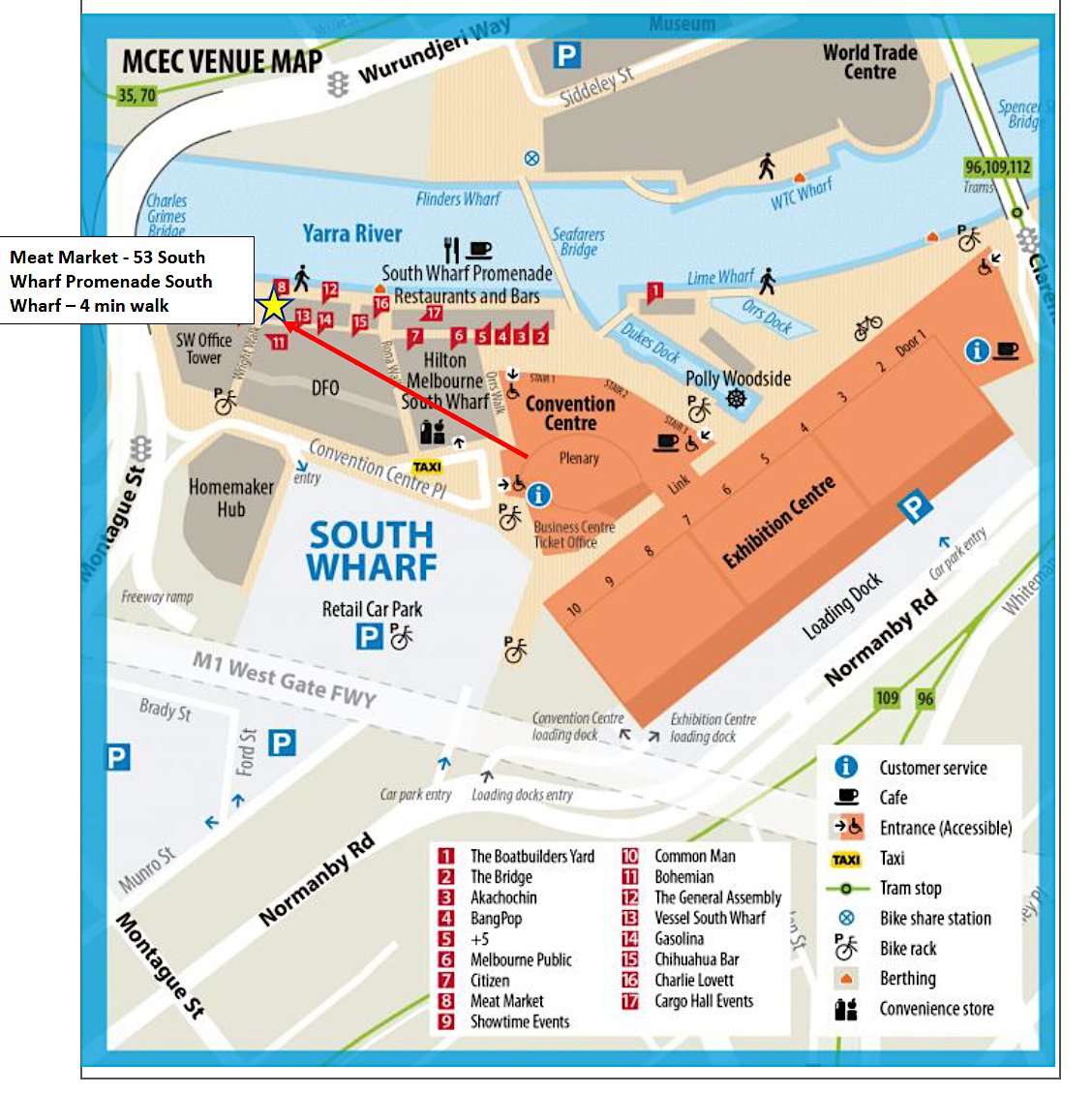 Harry and Megan are also in Melbourne. If you are coming from somewhere along a transport route for the royal couple, allow extra time to get to the conference.
Look for the radioinfo team at the conference and awards, and make sure we snap a photo of you for our social media feed. We look forward to chatting with you at our drinks function tomorrow afternoon.
DON'T MISS ANY RADIO NEWS – REGISTER TO RECEIVE OUR FREE DAILY OR TWICE WEEKLY EMAILS DIRECT TO YOUR INBOX. Click here to register.