FOX consolidates FM lead in Melbourne. Kyle and Jackie O jump 2.3 in Sydney.
Results for the second radio ratings survey of 2018 have been released.
It was conducted for CRA between Sun Feb 11 to Sat Mar 3 & Sun Mar 11 to Sat Apr 14, 2018.
Digital ratings are below the orange charts.
View our Trend Graphs here, also see Analysis and Spin.
Click the charts to enlarge them.
Refresh our pages today regularly for all the latest updates.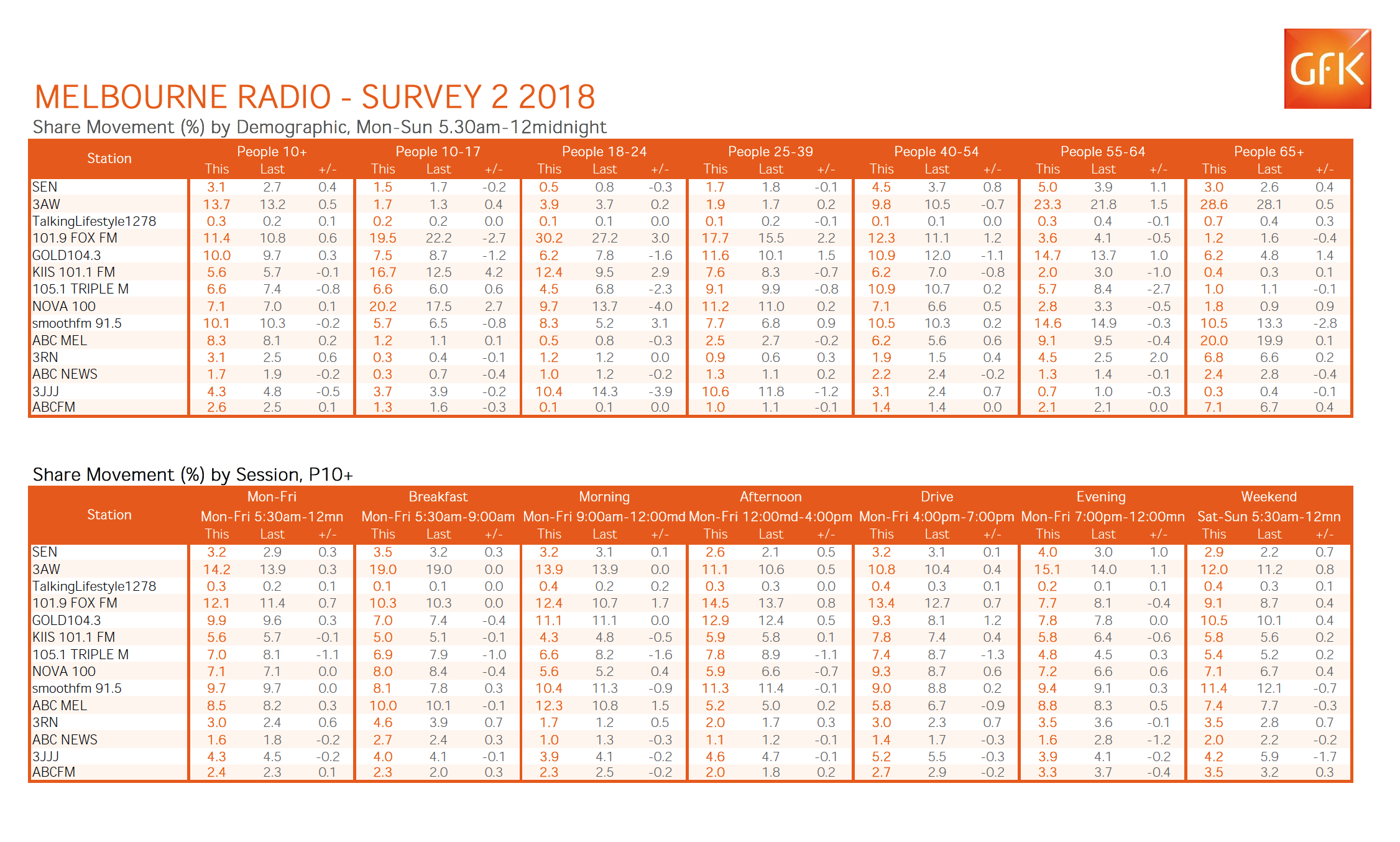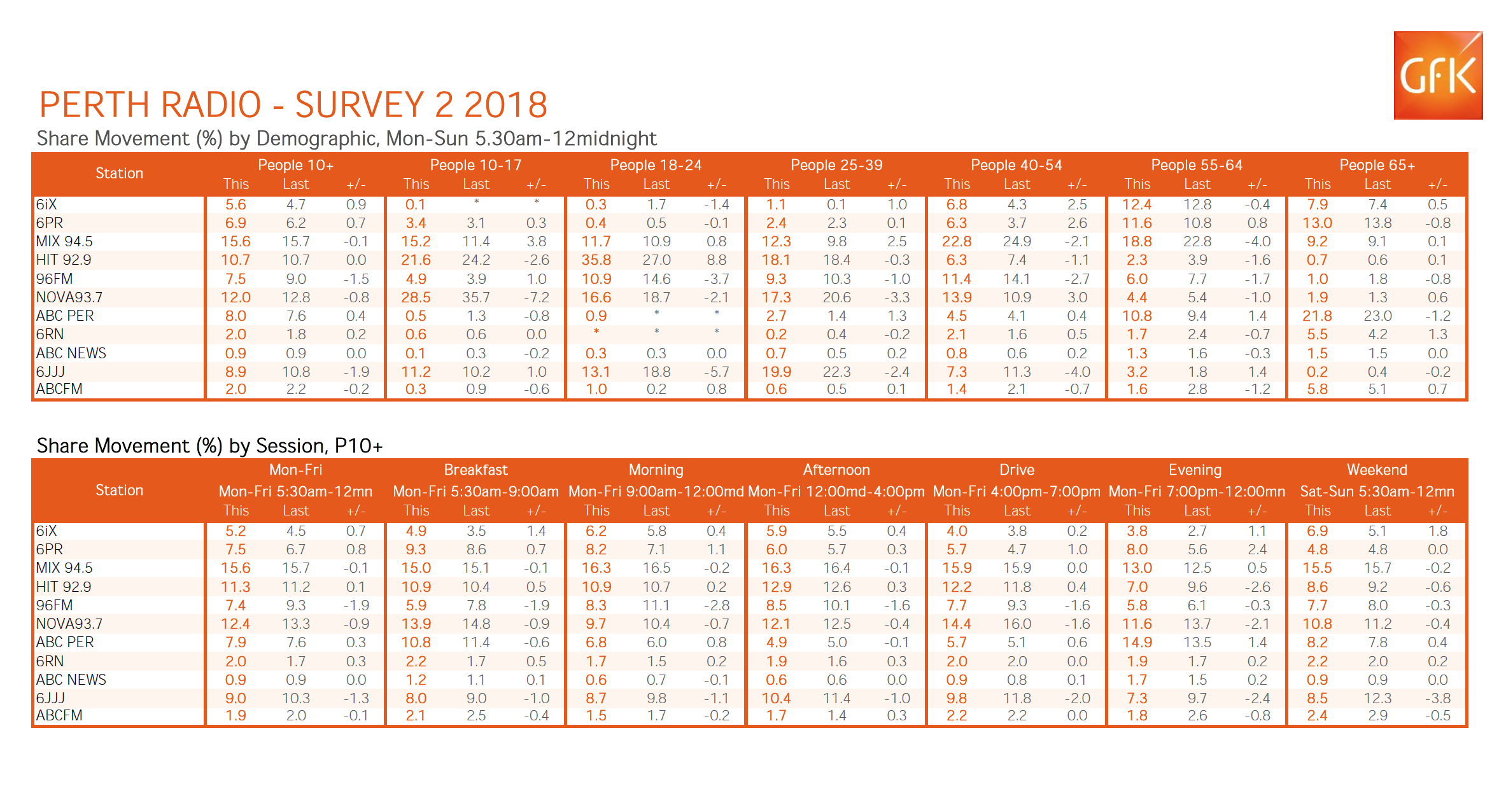 DIGITAL RADIO RESULTS