The results of radio ratings Survey 2 have just been released.
The survey was run under very unusual circumstances, with wave 1 affected by the bushfires and the current wave, affected by Corona virus. The next three surveys have been put on hold as a result of the virus (see our earlier report).
Nine Entertainment's former Macquarie Sports Radio stations have returned to the surveys, under their old station names.
News and talk stations are up as listeners seek information about the changing responses to the Corona virus.
Overall radio listening is up, with cumes increasing in most markets.

The survey was conducted for CRA between Sun Feb 9 to Sat Feb 29 & Sun Mar 1 to Sat Apr 4.
Click the charts to enlarge them. Check back on our analysis stories as they are published during the day.
Previous survey results here.
See also: DAB+ results, Analysis, Cumes

AM/FM/DAB+ Stations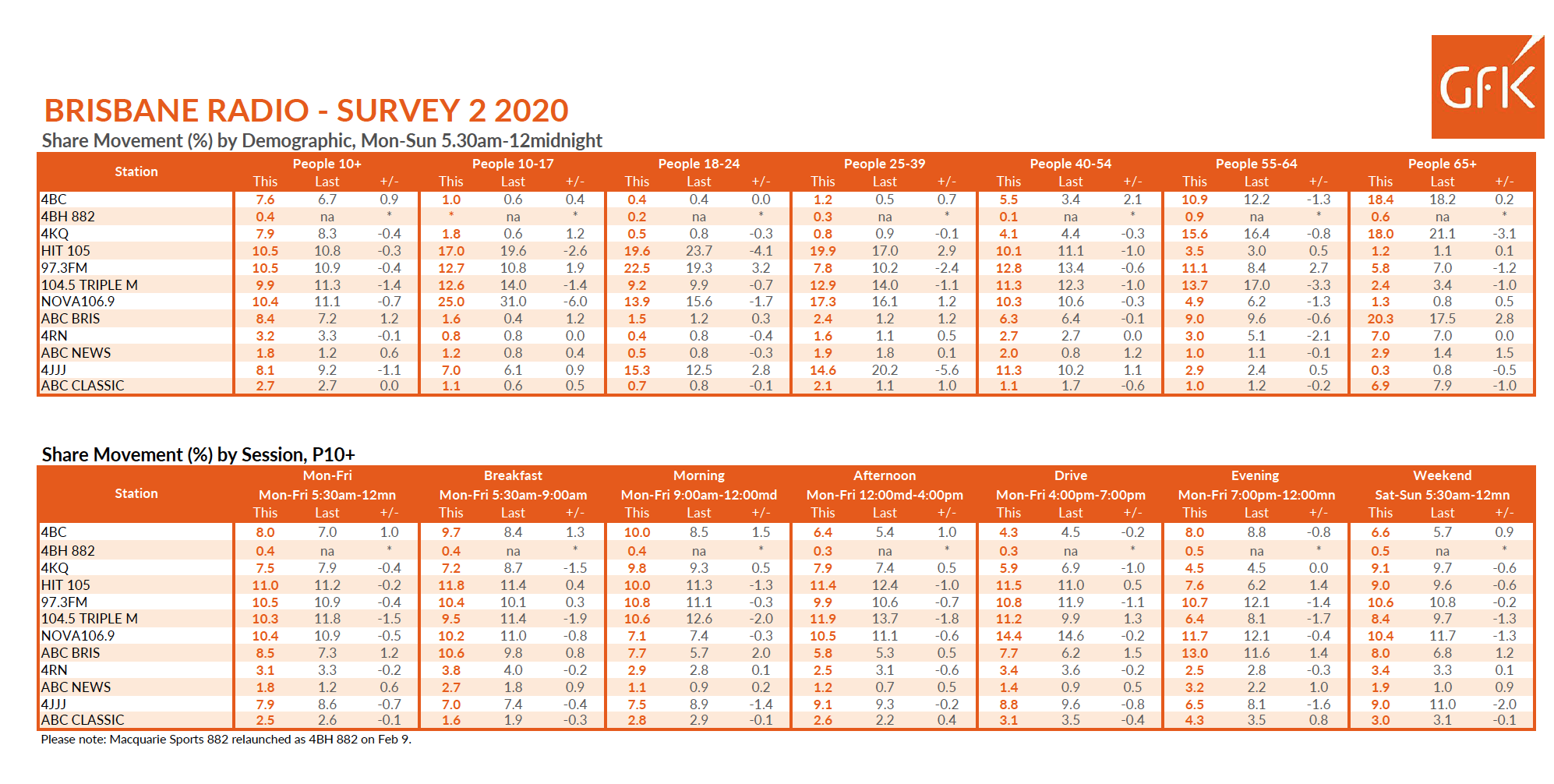 DAB+ Only Stations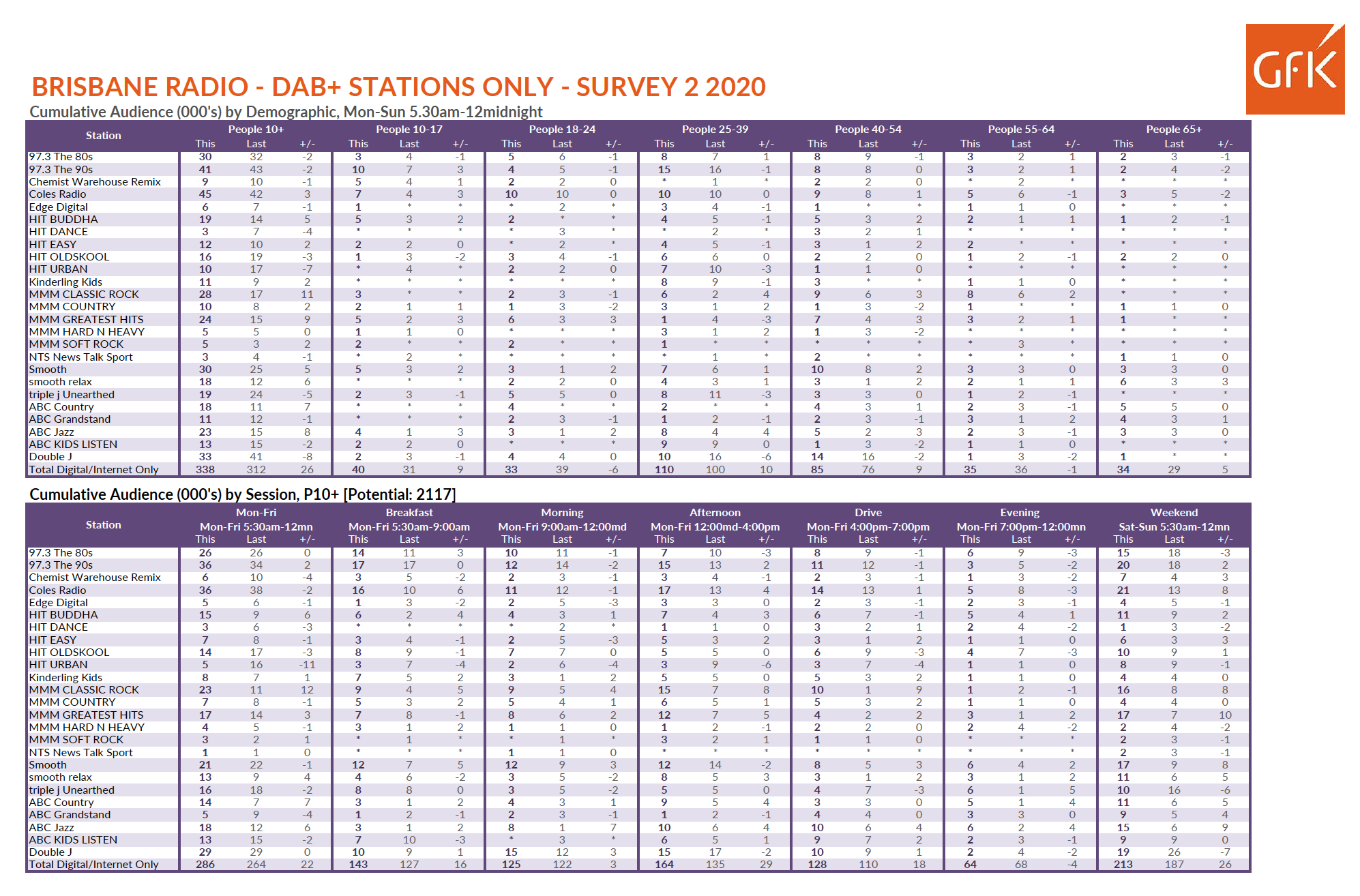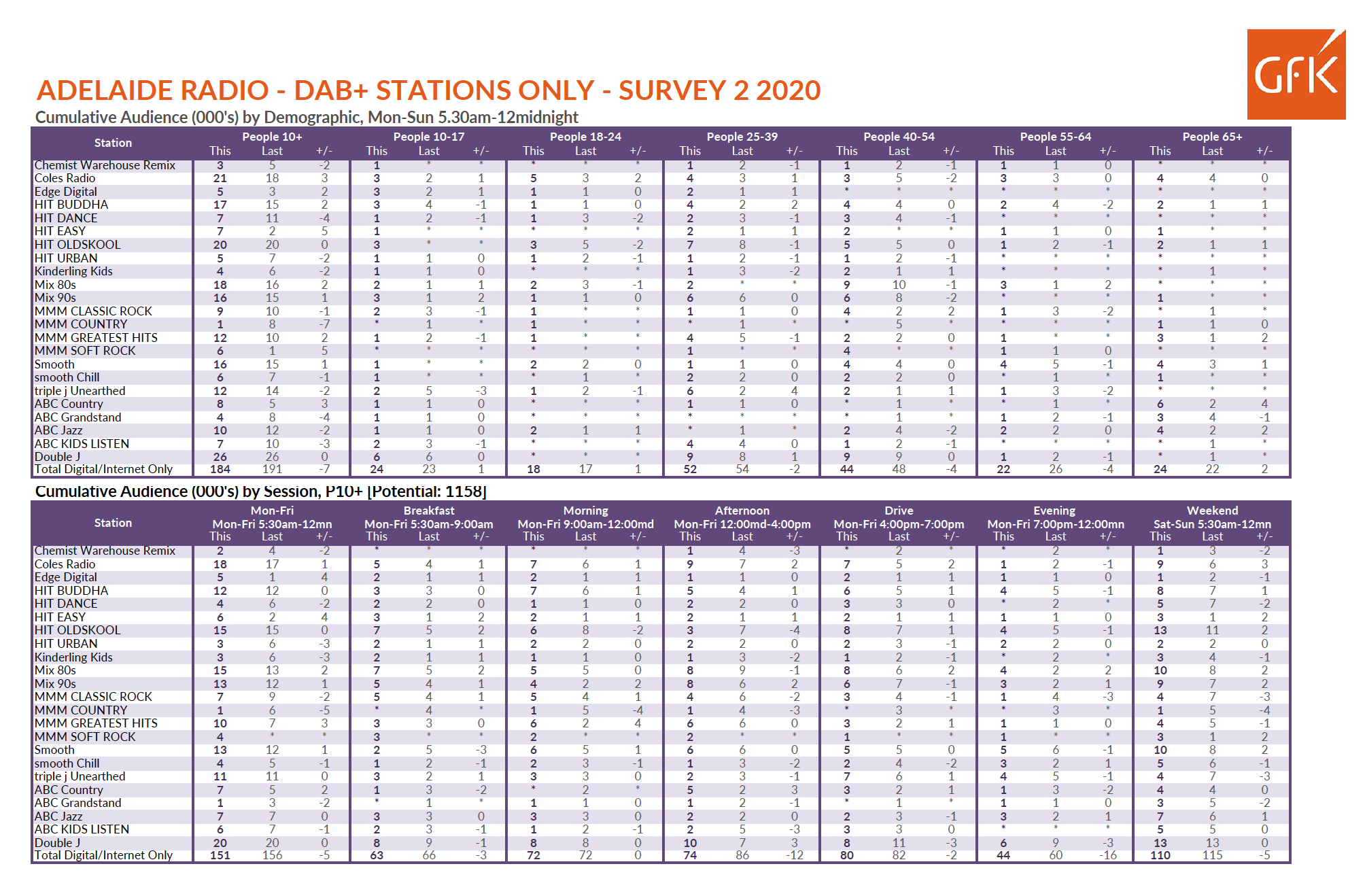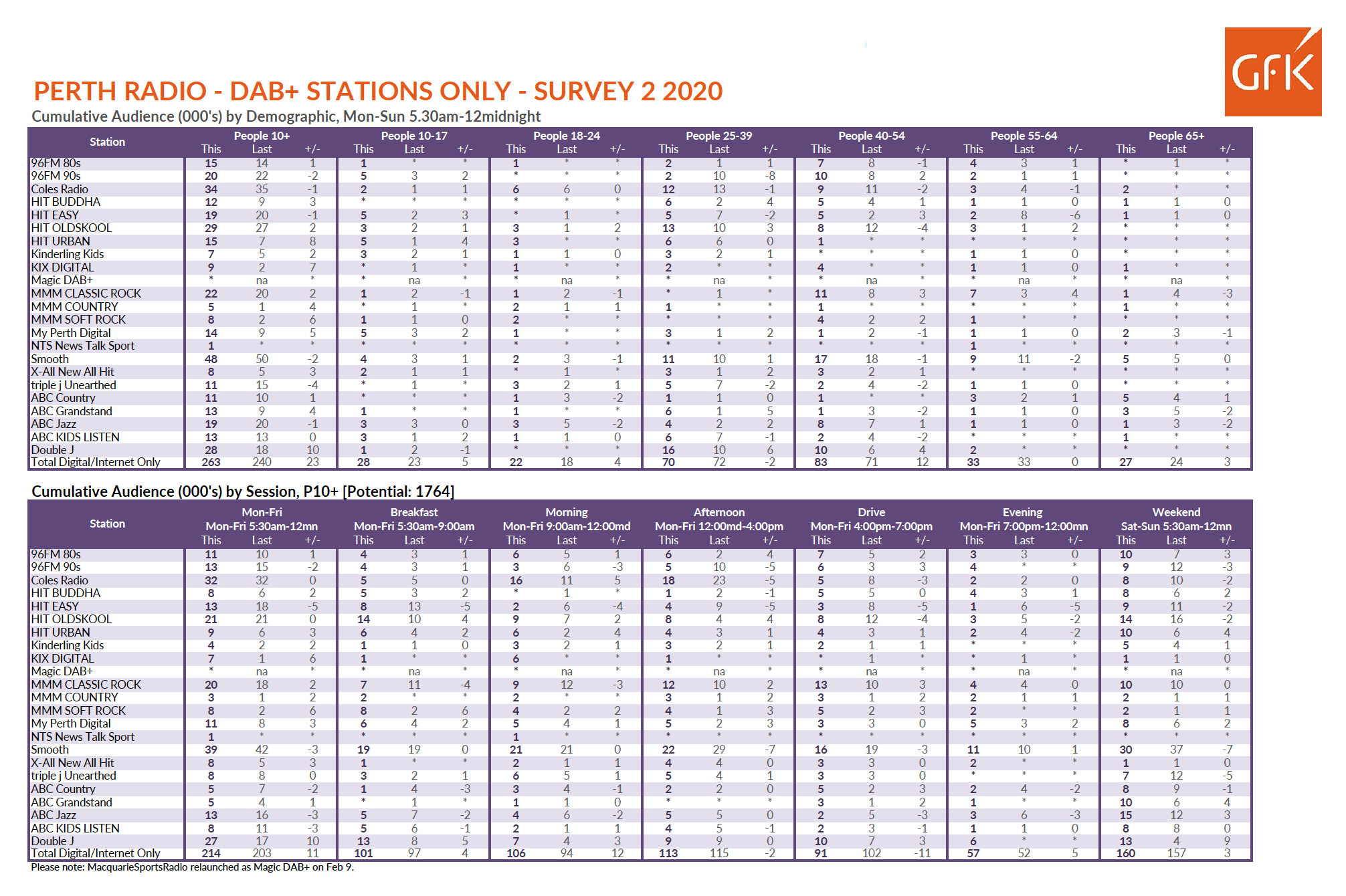 ---
Subscribe to the radioinfo daily flash briefing podcast on these platforms: Acast, Apple iTunes Podcasts, Podtail, Spotify, Google Podcasts, TuneIn, or wherever you get your podcasts.