Results for the 6th metro market radio ratings survey of 2019 have just been released.
Gold 104.3 in Melbourne had a big jump, 96FM gained well while MIX slid in Perth.
KIIS had the biggest rise in Sydney, while ABC Sydney suffered the biggest fall this survey. During the survey, 2DAY changed its breakfast show, with host Jamie Angel now playing more music.
Hit made the biggest gain this survey in Brisbane, while 97.3 had the biggest fall. In Adelaide Mix and FIVEaa fell most while Hit and ABC Adelaide had the biggest gains.

The survey was conducted for CRA between Sun Jul 14 to Sat Sept 21, 2019.
Click the charts to enlarge them.
Refresh this page during the day and also check our related reports: Spin, Analysis, Cumes, Digital stations
Previous survey results here.
AM/FM/DAB+ Stations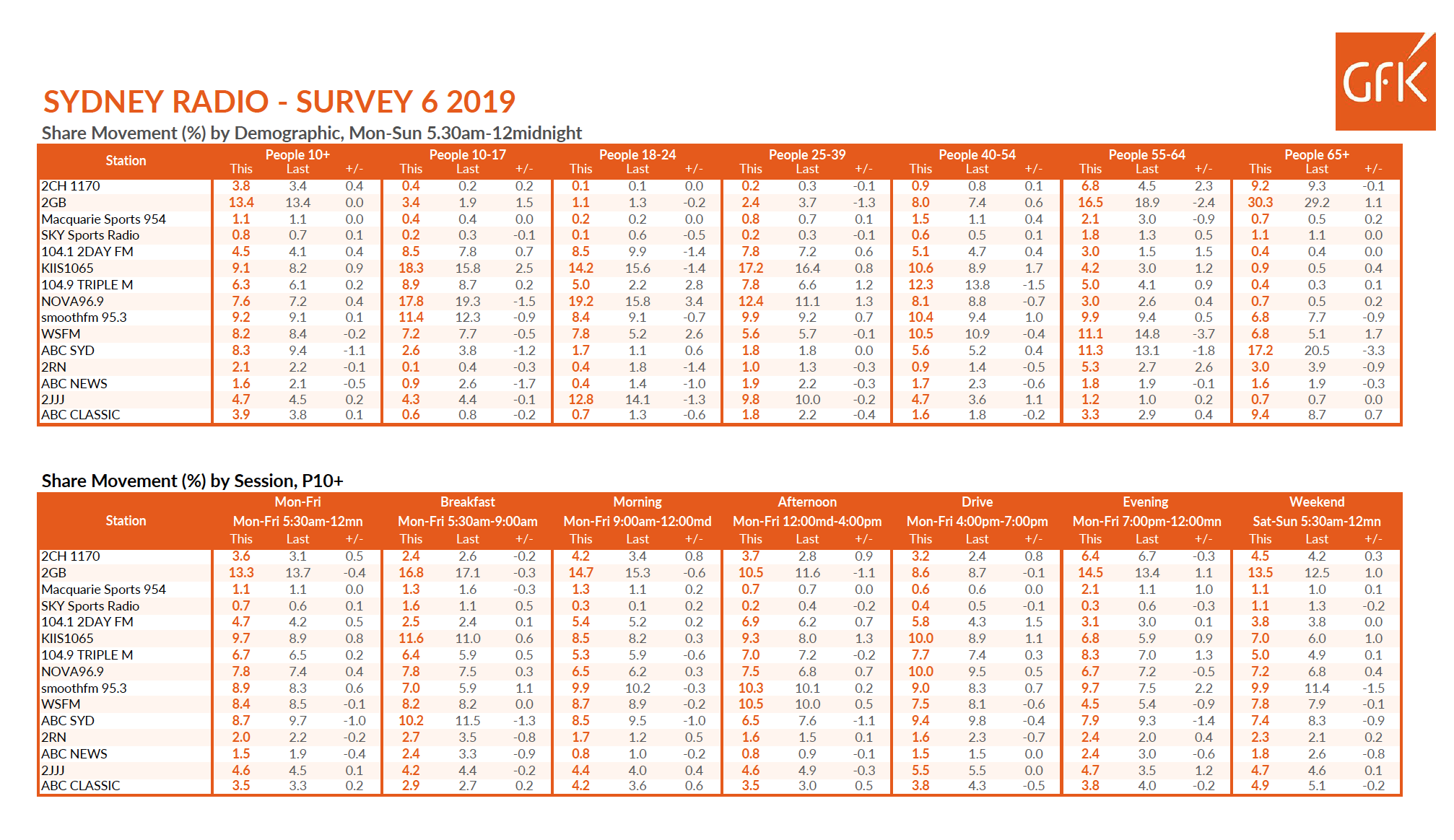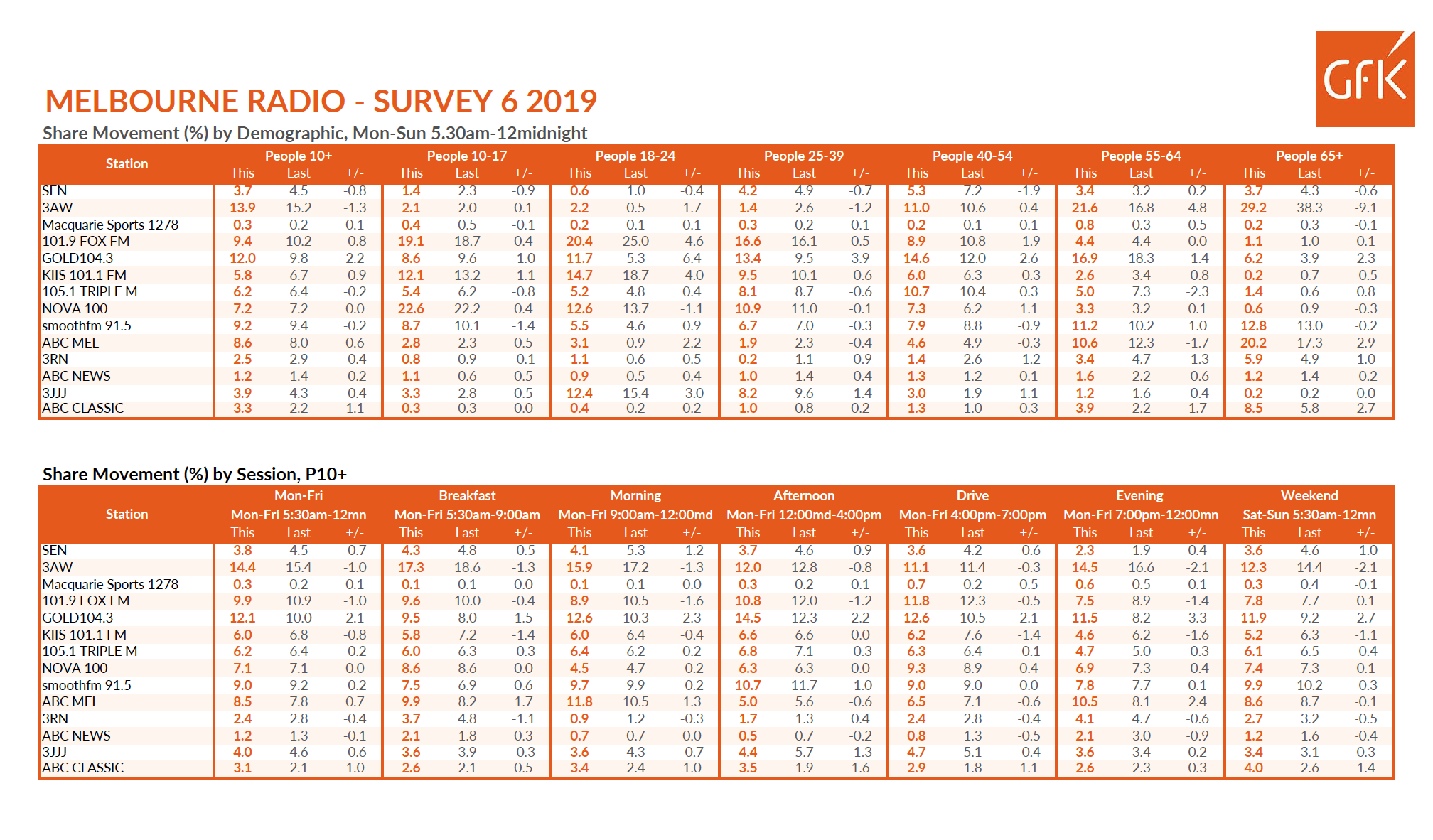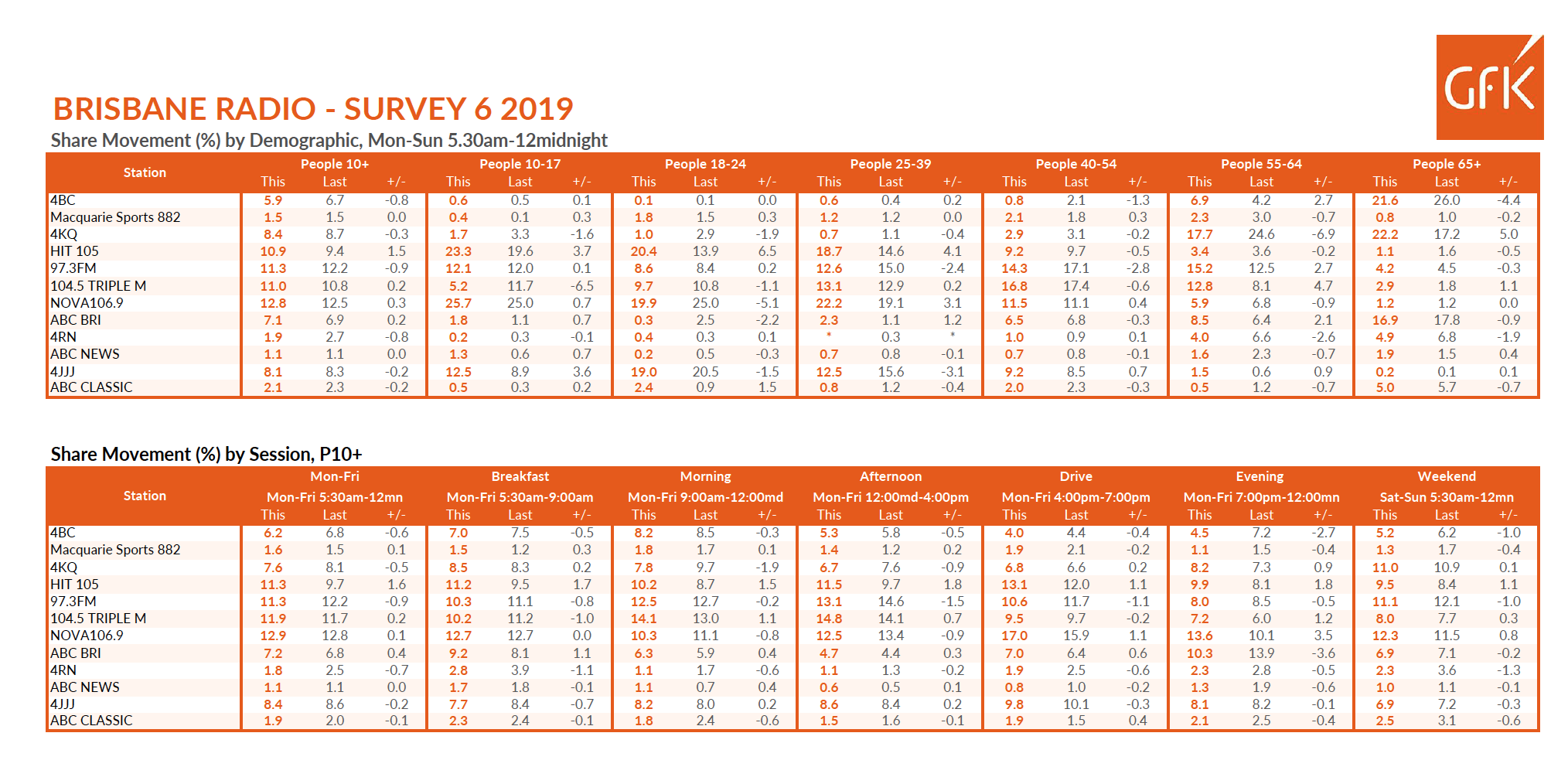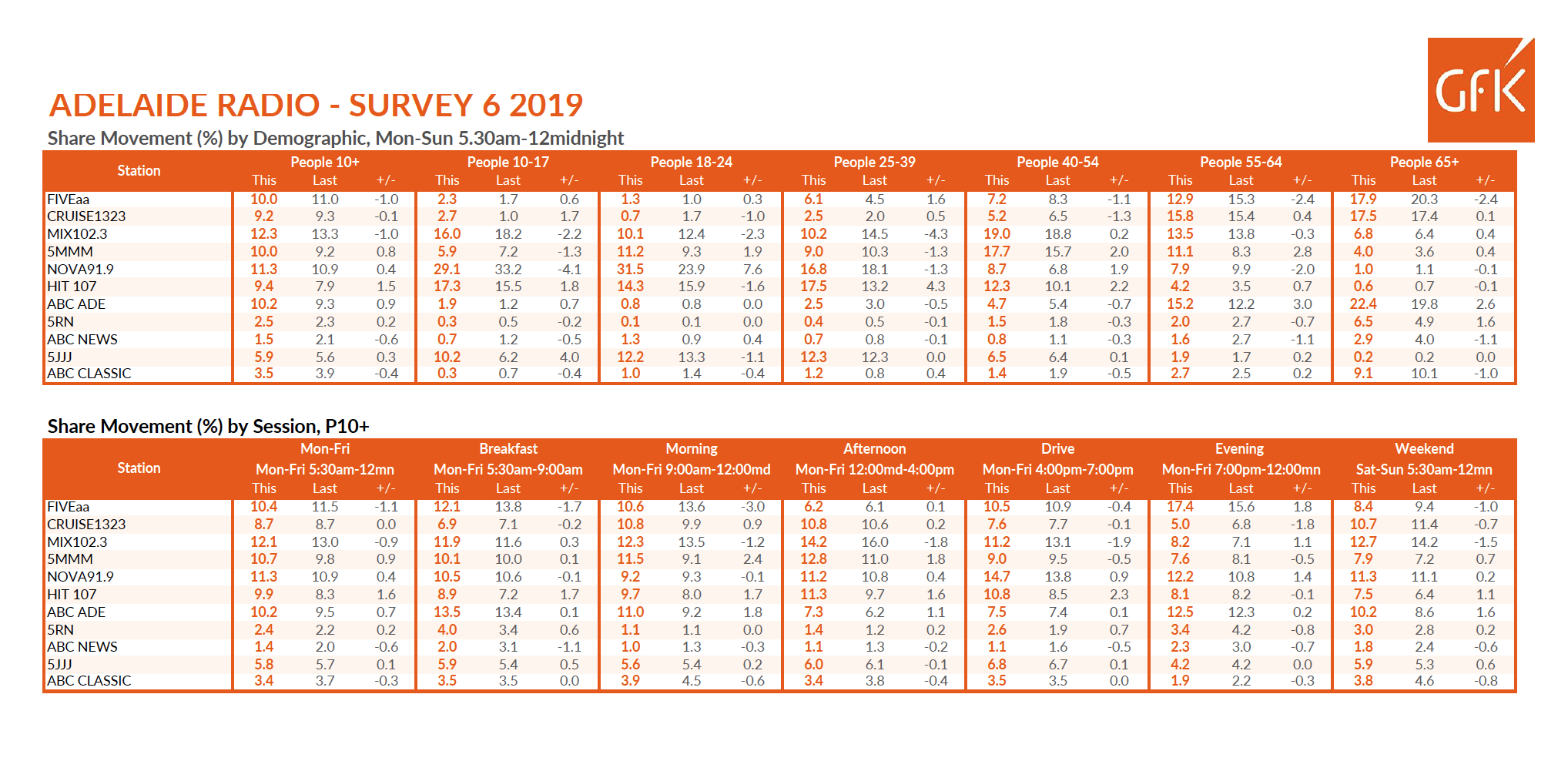 DAB+ Only stations