Results for radio ratings survey 8, the last survey for the year, have just been released.
The survey was conducted for CRA between Sun Sept 30 to Sat Dec 8, 2018, and included the football grand final weekend.
Click the charts to enlarge them.
Trend graphs here. Digital highlights here.
See also Analysis and Spin Cycle. Refresh the page regularly to see the latest.
View the previous survey results here.
AM/FM Results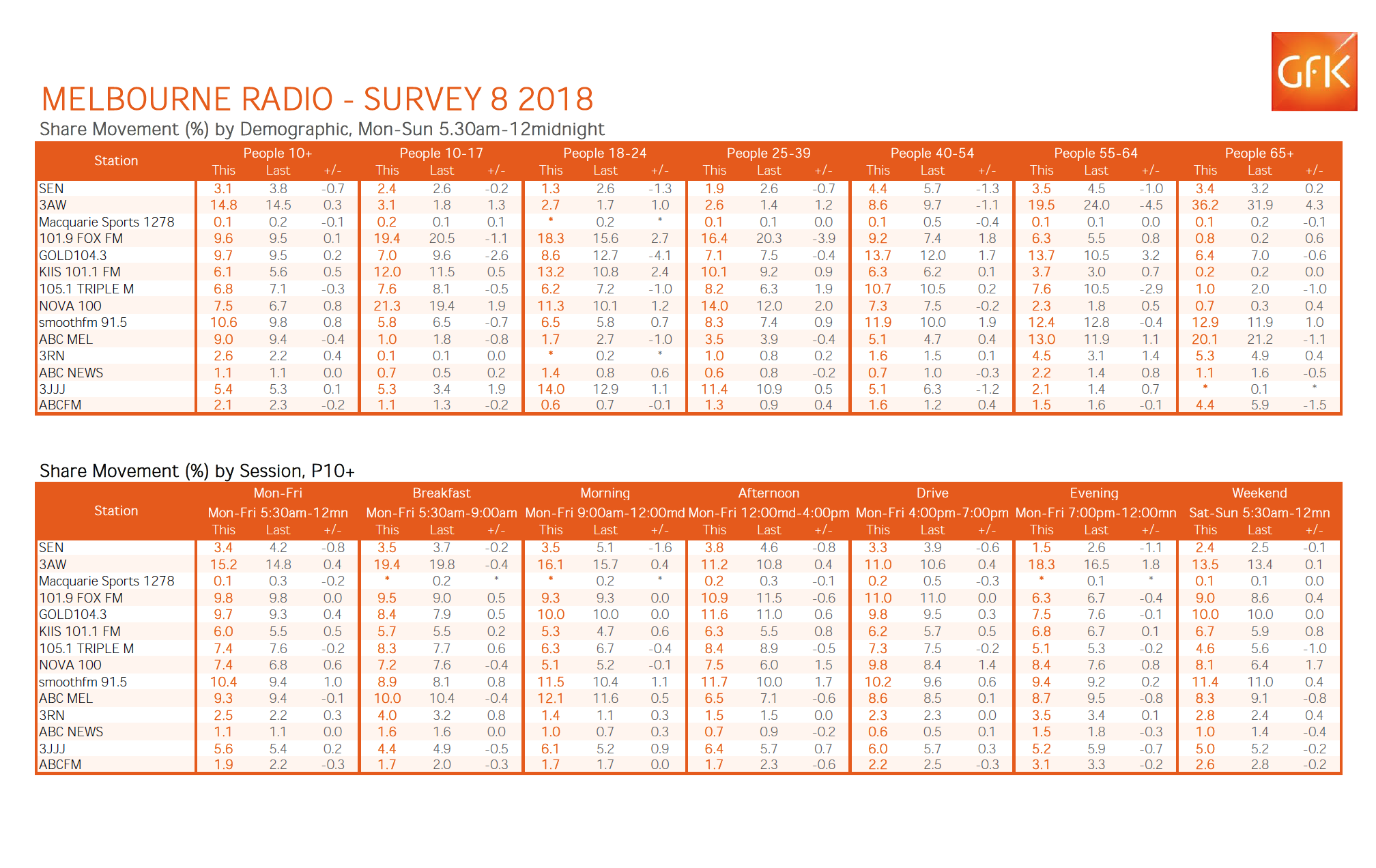 Digital Results