Radio continues to be the highest performing industry in Australia on Facebook, a first quarter 2015 Facebook Performance Report from The Online Circle has found.
The report measures the fan-base of a business and its ability to engage with those fans. It ranks businesses within their industry as well as comparing industries against each other.
In the first quarter of 2014, radio has increased its engagements (since the 2014 report) and remains three times more engaging than newspapers and magazines, which are the second most engaging industry.
Joan Warner, CEO of Commercial Radio Australia, comments "This correlates with our own research demonstrating the continued positive impact of social media on radio. Radio triggers a superior level of interaction, and continues to lead the field in building lasting, deep relationships with audiences."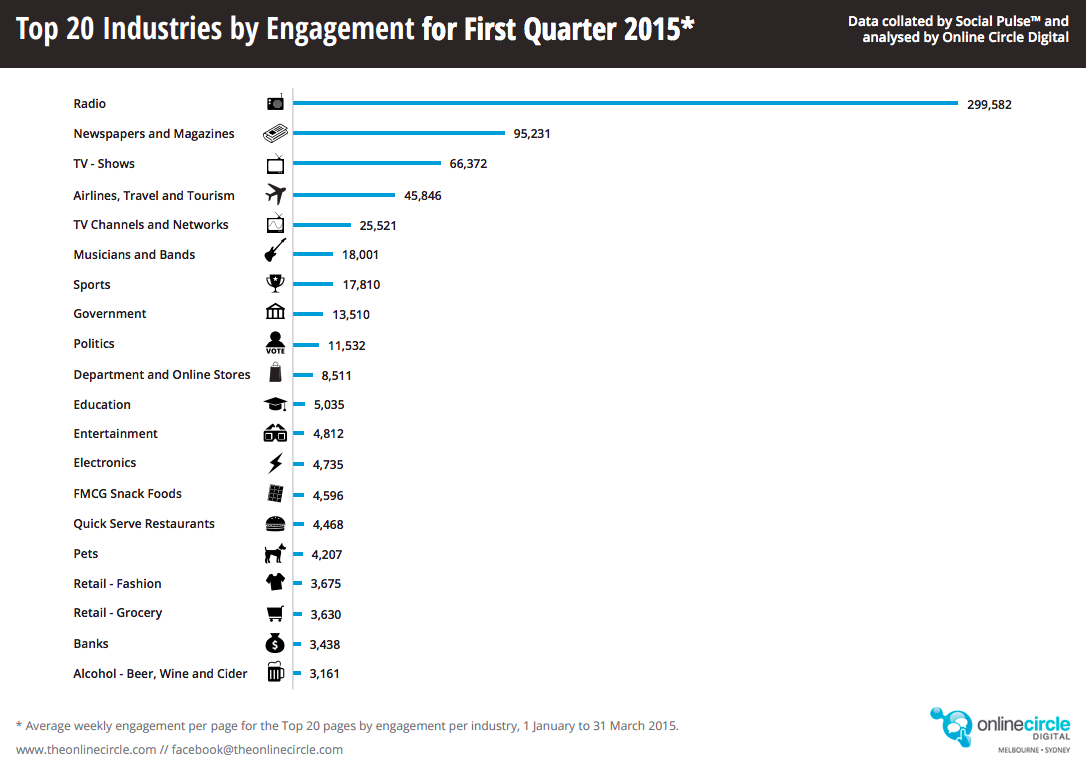 It manages high levels of engagement despite being only the 8th biggest industry in terms of fan-base.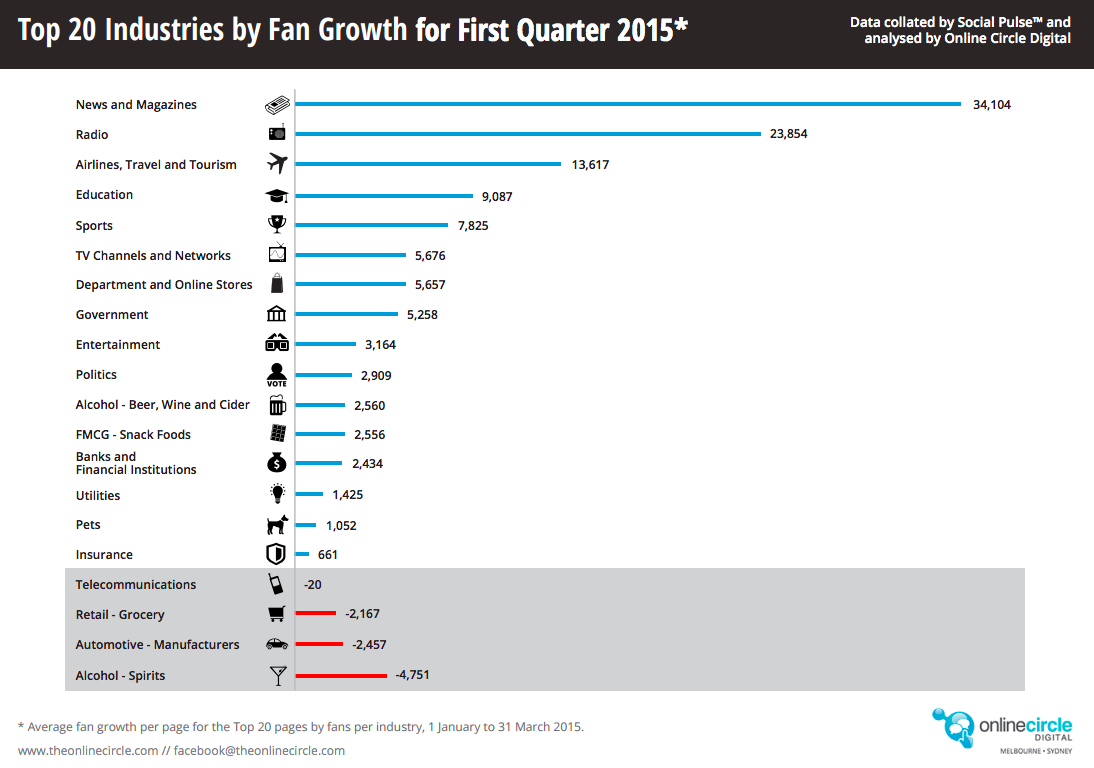 Radio has twelve of the top thirty most engaging business Facebook pages, spread between most major radio networks.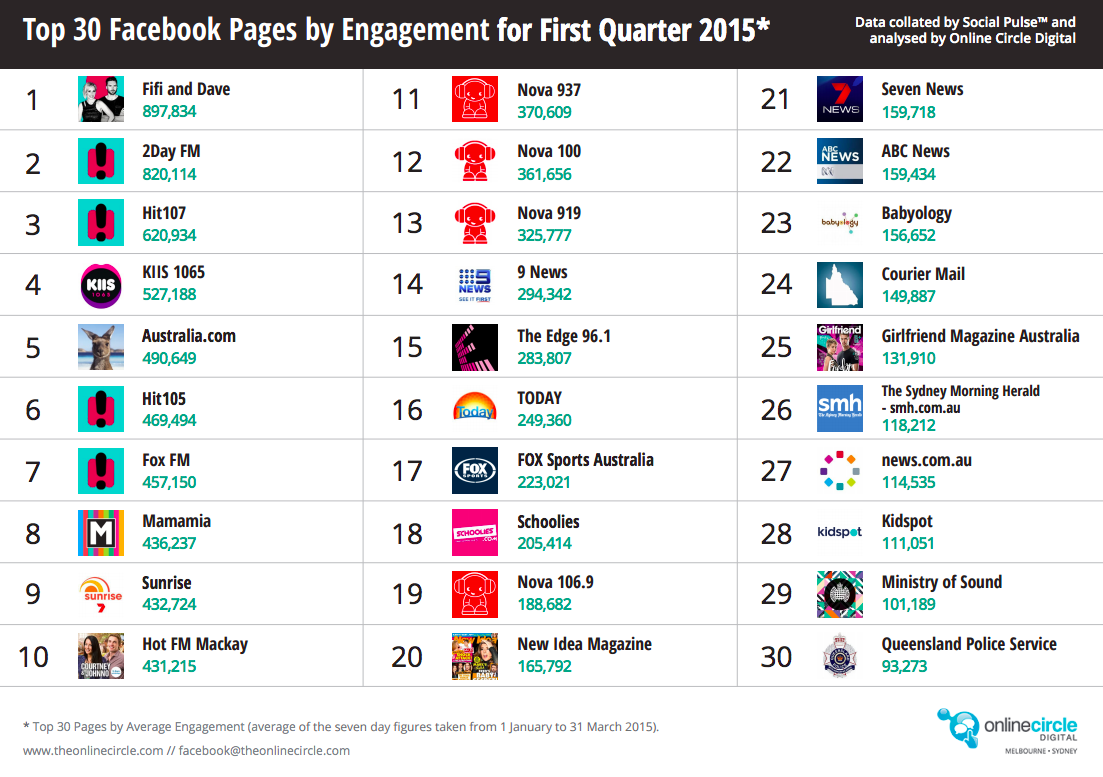 Within the industry, Hamish and Andy have the most fans, with triple j and SBS PopAsia increasing their share to claim the second and third spots. 2Day FM has the most engaging page while Fifi and Dave have the highest rate on engagement in comparison to their fan-base.
View the full report here.