3AW hits the stratosphere during Melbourne's covid lockdown
ABC Sydney drops significantly, Big gain for smooth 95.3
4BC strongly up with new local presenters, 4KQ drops
FIVEaa drops, Cruise up in Adelaide
96fm moves to top spot, Triple j dips in Perth
Survey 7 is the second set of results since mid-year surveys were cancelled due to the pandemic. See the previous results here.
The survey continues to be affected by the covid pandemic, with Victoria in lockdown for most of the period and movements restricted in some other states.
This survey was conducted for CRA between Sun Aug 23 to Sat Sept 19 & Sun Sept 20 to Sat Oct 24, 2020, during the rescheduled football finals season.
See also: Digital results, Spin, Analysis, Reach.
In Sydney AM1170 2CH changed format to sport part way through the surveu, and changed its name to SEN on October 22.
Click the charts to expand them.
AM/FM/DAB+ Stations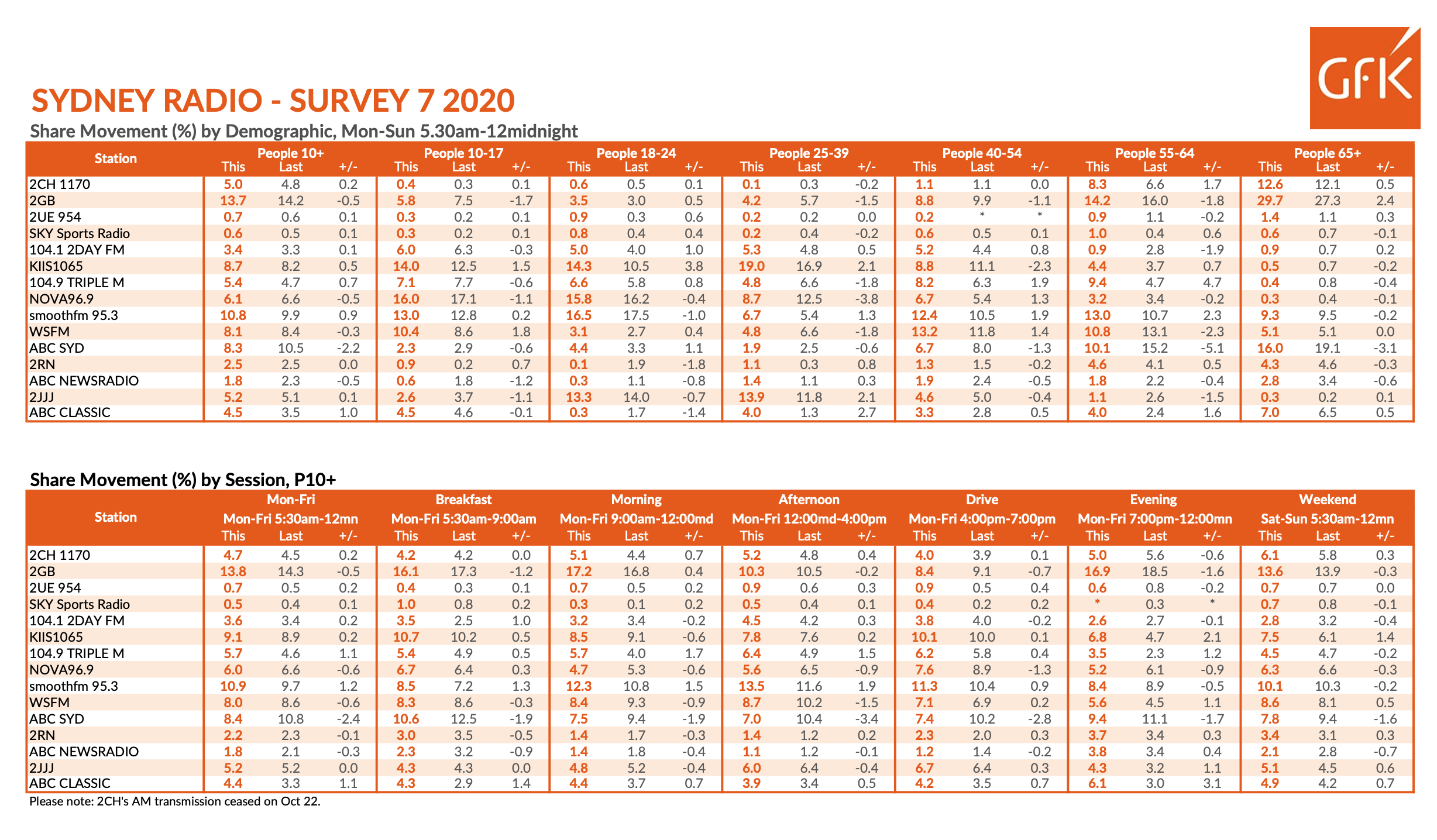 DAB+ Only Stations
During the survey SCA's DAB+ Hit stations in Sydney and Melbourne made slight name changes, see the notes under each chart.
---
Subscribe to the radioinfo podcast on these platforms: Acast, Apple iTunes Podcasts, Podtail, Spotify, Google Podcasts, TuneIn, or wherever you get your podcasts.