Paula McGrath is known for her infectious laugh, keen eye for talent and wicked sense of humour.
Over the past 2 decades, Paula has hijacked some of Australia's most popular TV and radio shows including The Panel, Beauty and The Beast and The Hot 30 national countdown.
Most recognised for her TV hosting work on Channel Ten's Love Rules and Channel V's By Demand, Paula is one of the country's most versatile presenters. Her down to earth appeal and curious nature has led to many interesting offers throughout her career including the virginity of a famous Australian tennis player.
Whilst working on Channel V, Paula interviewed some of the world's biggest music acts, such as The Foo Fighters, Christina Aguilera, Bon Jovi and the Red Hot Chili Peppers.
Her extensive radio career has seen her host shows on the Austereo network, Mix FM and Sea FM with personalities such as Jackie O, Ugly Phil, Peter Moon and Wendy Harmer. An experienced announcer, she has shared a microphone with some of the world's brightest stars including Hugh Jackman and Heath Ledger.
McGrath is widely admired for her honest, personal, yet comfortable interviewing style and is never one to shy away from asking a tough question or broaching a difficult subject.
Most recently, Paula has established a captivating podcast series, 'Pure Grit' with Paula McGrath for Nova FM Podcasts. The podcast has featured thought-provoking interviews with the cream of the Australian entertainment industry, sports superstars such as Layne Beachley, Grant Denyer and Michael Klim as well as other remarkable Australians with truly extraordinary stories, including Moira Kelly OAM and Dr Kylie Moore-Gilbert.
---
Who inspired and encouraged you to pursue your dream in media?
The first person to inspire me was my Mum as she told all of us kids "you can do anything you want to do if you just work towards it" but the second person funnily enough was when I was doing work experience in high school on Argro's Cartoon Connection Jamie Dunn said to me " you will be a great presenter when you are a little bit older"
That really made me hungry for my goals. My first radio PD was Paul Amos when we launched SEA FM on the Sunshine Coast he was such a good early mentor and guide and the General Manager of the station was Nick Scott he said to me " you will end up in Sydney on TV and we will celebrate over a wine" that I ended up doing so I must have that wine with him !!
What advice would you give women looking to enter a radio or TV career?
Just be you, you are unique . Have thick skin , take the advice you will be given as feedback. Be kind to everyone as you never know who will end up being your boss one day in the future.
Try as many roles as you can . If you are at school do as much work experience as you can. There are also GREAT female radio and television leaders now look for a mentor.
There are many woman broadcasters cast in subservient roles in radio over the years. I'd like you to give our radio readers your perspective on this. What can radio do to encourage and improve this?
Yes, my whole career in radio I have seen mostly been males in the main chair with the co host' being the female to laugh at their jokes and banter. Times are changing so are the audience. I have often wondered why in a radio duo or trio why it is usually 1 male and 1 female but in trio 2 males and 1 female??
Why is it not more common to have 2 females and 1 male as the audience is strongly female driven looking at surveys. Look at all network shows around Australia, what do you see? Woman work carry the majority of the family load at home we wear many hats we have a lot to offer in relatable stories and certainly know how to bring them to life and can be funny .
I think radio should look to step out of their comfort zone and try new formats. It is time I think!
What are your biggest radio and TV career highlight.
Oh wow radio highlight there was so many but I think it would have to have been when I was at B105FM Brisbane and a position came up and 2Day FM Sydney…I was going to work alongside Wendy Harmer , Peter Moon and Ugly Phil and I was over the moon .
TV highlight was getting the hosting position at Channel V interviewing every top band and singers in the world firstly but when my media idol Jane Kennedy and the Working Dog team asked me if I would join them on Channel 10's The Panel…..that moment I went live on The Panel I will never forget.
What's the best way to deal with rejections?
I have had so many rejections whether it be from an audition or a role you didn't get, you have to look at it positively. You need rejections to get better at your craft. It may have not been for you at that time , you learn from it , look at what you could have done better and do it next time. Your time will come.
Give us your best advice on how to put together a positive job interview/audition.
You need to be natural, confident but most of all yourself. Always introduce yourself to whomever is in the room. First impressions are truly lasting. Speak of your best attributes.
Think about how your closest friends would describe you? Try not to let nerves get the better of you, even if it means you practice your interview or audition many times, so it just comes so easily when it is time.
How did you deal with gender bias in the work place?
Oh… this is a tricky question, one I have faced most of my career and still do face and I must say it has been from both genders, once a female boss in my career. Now as I am older you become better at managing the bias.
I find I bite my tongue sometimes but don't get me wrong I am no wall flower. I just find it incredibly frustrating that it STILL exists sadly. Sometimes you must call it out though because you have to.
Tell us the ways in which you achieve your work/life balance?
Since Covid hit the world it has become easier to achieve more 'life' than work. So many have adapted to working from home. I have a studio set up at home for my podcast. the world is so much more accessible.
For the last 8 years I get to jump back into the radio chair when the main hosts are. on holidays or sick on Mix FM which I love. It makes is easier than when you had younger babies and children another great thing about age….more freedom.
Who are your mentors in the media business. What are the biggest lessons that you've learned from them?
Mentors like Jane Kennedy, Wenday Harmer, Grant Denyer, Jamie Dunn, Ugly Phil O'Neill, Nick Scott and Peter Moon inspired me just by watching them work in our industry. You, Dave, have actually been a major mentor throughout my whole career from as young as 26 and now 50 I am STILL learning from you.
My biggest lesson has been to establish trust first, then to evoke those primal feelings when interviewing and a great mentor once said " trust in your talent'.
I have also had a trusted female friend who has also mentored me, she is not in the business but an incredible businesswoman, Nici Andronicus, she has championed me through my career always telling me there is nothing I can't achieve nor overcome.
Who was your favourite interview on 'Pure Grit' and why?
Very hard to say a favourite interview as they have been all so diverse, so inspiring in such different ways. Some have had me in tears as I ask the questions that perhaps I am not ready for the hard truth , some we laugh so much too.
Every guest has had an incredible journey and faced so many challenges on the way or challenges from the moment they were born. Everyone has a story to tell but it is my passion my drive to bring Pure Grit stories out of my guests and have their story there digitally forever.
I must say I approach all my guests directly and it still blows me away when they say they would love to be on my show. Thank you to each and every guest and future guest.
What are some of the things you enjoy doing away from work?
l love exercise like walking and swimming , you will find me by the beach having a chai latte on almond milk most mornings and also catching up with friends for a little drink , I am still a social girl.
Paula McGrath
Pure Grit Podcast Host,
Radio Host ,TV Presenter MC and Mum
M-0411593413
https://www.instagram.com/puregritpodcast
https://www.facebook.com/paulamcgrathpuregritpodcast
---
About the Author
Dave Charles, President Media RESULTS Inc.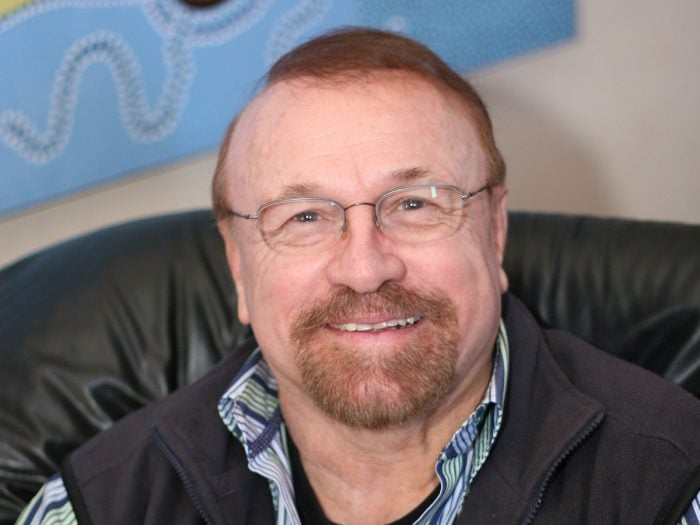 Mobile: +1 289 242 8313.
Email: [email protected]
www.mediaresults.ca