ONLY WEEKS TO GO: REGISTER NOW (see below for our discount code)
Radiodays Asia Virtual have announced more speakers today for the March 24-26 conference.

Complimenting the list of audio and media experts are the following:

Jaime Chaux, Head of Digital, Commercial Radio Australia, Australia
Lina Chumsai Na Ayudhya, General Manager, Tero Radio Company Limited, Thailand
Deb Hishon, Media Measurement Director, ANZ, GFK
Anita Xu, B2B content marketer, PodFest China, China
Lee Risk, Commercial Director, Media Asia Pacific, GFK, Singapore


Jaime Chaux oversees CRA's strategy and policy related to the online delivery of audio services for Australia's commercial radio sector – live radio and on demand.

His work includes management of the industry's RadioApp platform and app. Recent achievements include delivery of a world first partnership between a nation's radio industry body and Amazon to deliver radio services to listeners via Amazon's Alexa voice assistant.

Under Jaime's stewardship, RadioApp was also the first radio streaming app in Australia to offer Siri Shortcuts to enable consumers to ask Siri for live radio on Apple devices.

He was the founding content director for PodcastOne Australia, Head of Digital Audio for Southern Cross Austereo overseeing the delivery of streaming & podcasts and an Australian Commercial Radio Award (ACRA) winning programmer and music director.


Deb Hishon has been working on Radio Audience Measurement (RAM) contracts for over 17 years and in media research for over 20.

Since joining GfK in 2013, where she was tasked with establishing and leading the local client service team, Deb has played a key role in launching the Australian and New Zealand RAM business.

As GfK's Media Measurement Director ANZ, Deb ensures contractual requirements are met, KPIs are delivered and new opportunities are explored within the scope of the contract.

She is regularly called upon to develop and present radio and audio focused research pieces that provide additional insights for the wider radio industry. Deb holds a Bachelor of Business Degree in Marketing & Advertising.


Anita Xu is based in Shanghai and has been podcasting since 2015. Observing the booming podcasting scene in China, Anita (a former journalist) co-founded PodFest China with media veterans Rebecca Kanthor and Yang Yi.
Having held three annual conferences between 2018 and 2020, PodFest China is committed to creating an active, resource sharing network through a series of events and workshops for Chinese podcasters and listeners.
Use this code when you register for a radioinfo/AsiaRadioToday discount: ARTODAY21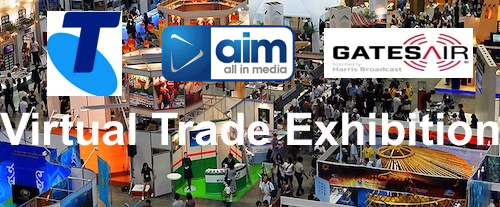 ---
Subscribe to the radioinfo podcast on these platforms: Acast, Apple iTunes Podcasts, Podtail, Spotify, Google Podcasts, TuneIn, or wherever you get your podcasts.