We begin our coverage of RadioDays Europe this weekend.
Steve Ahern is in Amsterdam covering the ideas and innovations of this year's conference.
"It's a hard job, but somebody's gotta do it," said Ahern, who travelled onwards after presenting an executive masterclass recently in Malaysia to cover the conference.

The conference is being held at the RAI Exhibition Centre, with hundreds of radio people from around the world descending on the Netherlands this week.
Steve reports that the event has already begun, with a pre-conference Hackathon underway to find the next big technical innovation for the radio industry:
The next big ideas are out there, they just need to come to fruition, and that's what the Hackathon is all about.
The best technical minds in the world's radio industry pitched some great tech ideas for the future of radio in today's session. Some were accepted and some rejected.
Now the teams are busily coding to build their new innovations. The best solutions will be judged by a team of world renowned radio industry judges and the radio industry can expect to see some of the innovations they create helping radio to evolve in the near future.
Follow their progress here.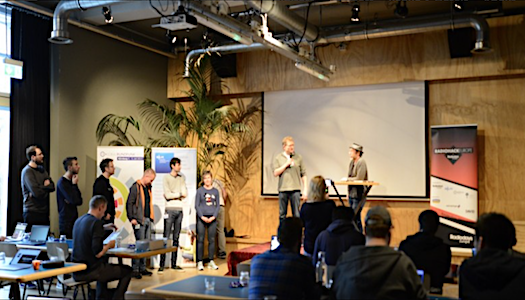 Steve took a pre-conference tour of the RAI Convention Centre and discovered the first exhibitors busily preparing for the big event.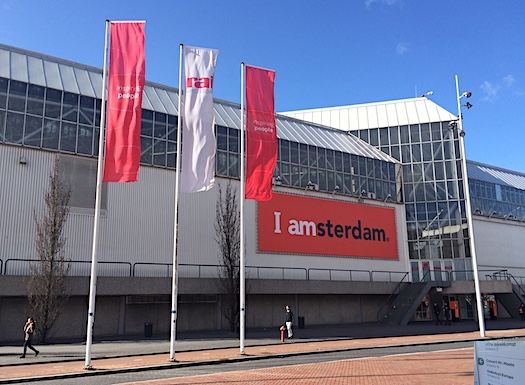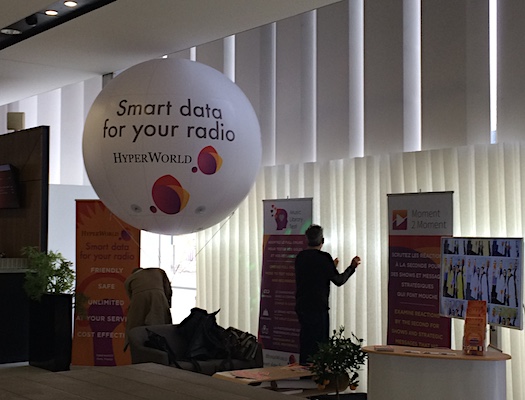 This afternoon at 4pm (Amsterdam time) a series of Fast and Furious speed talks will be held.
They are ten minutes each on a specified topic, then a new group of participants joins the discussion. The lineup is below:
Moderators and Topics for Sunday, 16.00-17.00:
1) Steve Ahern, Managing Director, Ahern Media & Training Pty Ltd and CEO, International Media & Broadcasting Academy, Australia
Topic: Social media… how should radio use it to best advantage?
(Check the radioinfo twitter account, Steve will try to bring you a live feed of his session if possible)
2) Bernie O'Neill, Project Office Director, WorldDAB, UK
Topic: How can we make the radio world digital?
3) Juliette Nicholls, Imaging/S&P Producer – The Heart Network/ Heart Extra​, UK
Topic: Let's talk spin-off brands. Are Heart 80's, Mellow Magic and the like the way forwards?
4) Nick Dunkerley, Creative Director, Hindenburg
Topic: Will Podcast kill the Radio Star?
5) Francis Currie, Partner, Francis Currie Consulting, UK
Topic: How do you build a brand on a budget?
6) Nick Piggott, RadioDNS, UK
Topic: How technology can make better radio
7) Nicklas Norden, Partner, Francis Currie Consulting, UK
Topic: Let's discuss music testing
8) Daniel Anstandig, CEO, Futuri Media & Tracy Gilliam, SVP/Sales, Futuri Media
Follow our coverage of RDE2017 here, and on our social media feeds: Twitter, Facebook