Radiodays Europe have announced that the 2021 event originally planned for 2-4 May has now been moved to Saturday 9 – Monday 11 October 2021 to allow for both an in-person event for those who wish to attend plus a hybrid online offering.
General Manager, Radiodays Europe, Peter Niegel, said, "Vaccination programmes worldwide while changing the direction of the pandemic are right now not moving in such a way that an event will be possible in May. However, by October we feel that movement between countries will be more open; also the standard for safe conferences will have progressed. For this reason we are moving the in-person conference to autumn for 2021.
"We will also ensure that the conference is available as a hybrid online and on-demand offering for those who do not wish to attend in-person, more details of which will be released later in the Spring 2021. We know that this is another change of plans but due to the continuing threat of Covid-19 we wish to ensure the safety of delegates, speakers and all involved in the Radiodays Europe event."
The venue and city for the event remain CCL, Lisbon, Portugal and all 2020 purchased tickets are valid for 2021 making it possible to join In-person, Online or On-Demand.
Further details of the online event will be sent out in the Radiodays Europe newsletter and details will also be available at www.radiodayseurope.com.
The change of dates, however, means that Radiodays Europe now clashes with the 2021 NAB Show which is scheduled for Las Vegas from October 9 – 15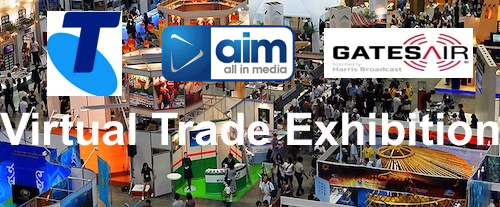 ---
Subscribe to the radioinfo podcast on these platforms: Acast, Apple iTunes Podcasts, Podtail, Spotify, Google Podcasts, TuneIn, or wherever you get your podcasts.