Ray Hadley marked a milestone yesterday, becoming commercial radio's longest serving rugby league football caller.
The previous record holder, Frank Hyde, was on air calling footy for 31 years. Yesterday Hadley began his 32nd year of football calling, after first beginning in 1982.
The NRL season has officially begun today with Hadley and his Continuous Call team scheduled to start covering matches from this week.
Hadley almost forgot the big day, but was reminded by a text from former colleague Trevor Long, who is currently travelling in Europe as part of his work as a technology commentator.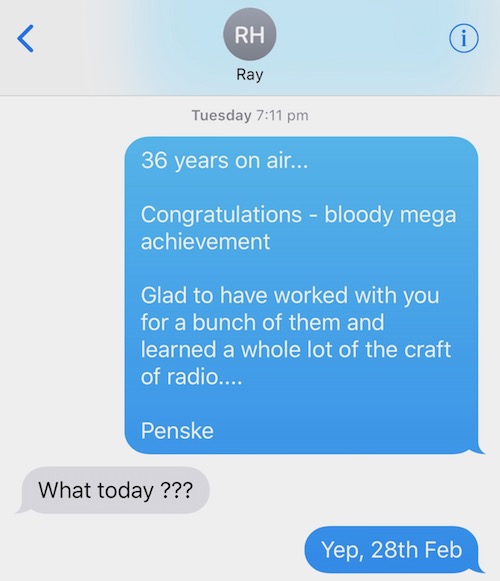 Hadley told his audience about his feelings on surpassing a man who inspired him to call sport on radio yesterday on his show.
In his talk break, Hadley mentions a treasured photo of he and Frank Hyde. This is the photo.