WorldDAB is working on features to give digital radios in the car's dashboard the same voice control functionality as voice enabled smart phones.
With driver distraction increasingly worrying drivers and regulators, WorldDAB has positioned itself as the group which brings together broadcasters and vehicle manufacturers to support the development of voice control for radio in the car.
As screens in the car become larger, the information on the screen becomes richer. While this provides a better experience for the driver, it could also lead to increased distraction and reduced safety.
Previously a 'lean back' medium, digital radio is increasingly bringing in new interactive features, so, as radio moves into a more hybrid experience in connected cars, broadcasters will need to provide information in a way that does not increase driver distraction.

The WorldDAB Automotive Working Group is bringing together radio broadcasters and auto makers to collaborate on improving this area of the DAB+ digital radio experience, providing clear guidelines for broadcasters sending information in the DAB slideshow which is informative without increasing distraction. Voice control will be an important element of that improved functionality.
A key focus for the WorldDAB UX group is ensuring that drivers have access to a radio experience that combines a great user interface, rich content and a truly hybrid radio experience that offers seamless transition between broadcast, IP and on-demand – all while keeping radio as the safe medium in the car.
The Group has produced guidelines providing advice to auto makers on implementing DAB+ for a richer audio and multimedia experience.
The WorldDAB UX Group is holding the WorldDAB Automotive 2021 conference on 23 June to showcase the solutions so far and explore further developments needed in the future.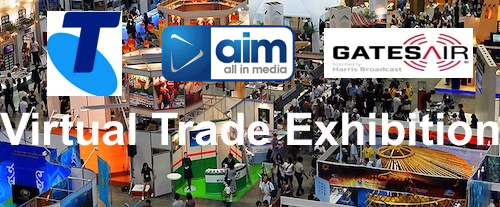 ---
Subscribe to the radioinfo podcast on these platforms: Acast, Apple iTunes Podcasts, Podtail, Spotify, Google Podcasts, TuneIn, or wherever you get your podcasts.