UPDATED with funeral details.


Jason Dasey remembers Jamie Meldrum
"It's not important how you sound… what's important is what you say."

These are the words from Jamie Meldrum that stay with me after working with him at Singapore Press Holdings (SPH) Radio.

Queensland-born Jamie sadly passed away last week at the age of just 50.

He was a former breakfast show jock in Australia and Singapore, the voice of Disney Channel for more than a decade, and a talented voice actor for countless TV commercials and campaigns across Asia-Pacific.

At SPH since 2006, he was Senior Program Director for popular music stations Kiss 92 and One FM 91.3.

I will always be grateful that Jamie suggested me as a potential host for Money FM, a new SPH station that began in January 2018. By March, I was doing some fill-in across the schedule, and a month later, I was hosting my own show, Weekend Mornings.

It turned out to be one of the most satisfying short chapters of my career.

We would chat in the SPH corridors about all matters Australian, and about some of the things we were doing to keep fit. Jamie had shed a lot of weight to become a passionate triathlete and completed his first full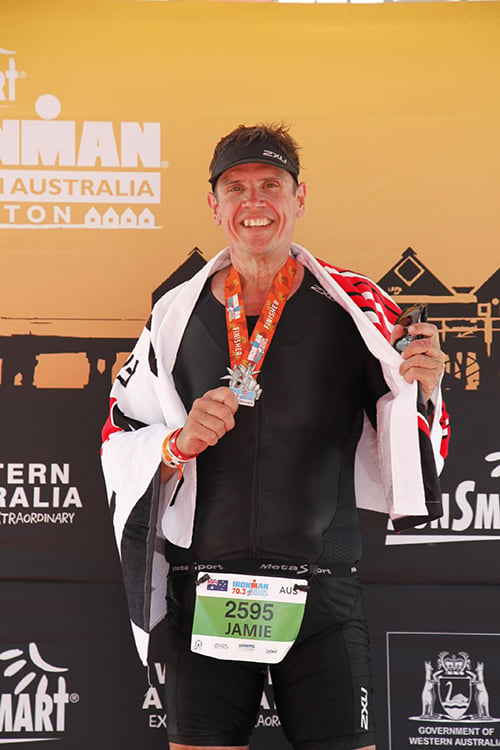 Ironman in December 2018 in Western Australia, a jaw-dropping feat that he was rightly proud of.

He also had a near-encyclopedic knowledge of music, and when I hit him up for songs from his stations' playlists for some special weekend segments on classic artists like the Bee Gees, Elton John and The Beatles, he was always happy to oblige.

And, yes, Jamie came on my show several times, and dazzled me with his oratory skills (his range of accents, voices and characters was amazing), and shared some of his life story, including his career-defining move to Asia in 1998.

Having been an on-air jock for Triple M in Brisbane and Sea FM on the Gold Coast, he became the in-house voice talent for Disney Channel after a friend from high school told him about a job vacancy.
Funnily enough, he never made a big deal about his incredible voice – he was so versatile that he effortlessly did North American VOs when clients wanted them and no-one knew it was him – urging aspiring broadcasters to focus more on compelling content and story-telling.

"Having a nice voice and a good voice is a blessing… it's a great advantage," Jamie said on my Weekend Mornings show.

"But once you work for a while in the business and understand it a bit more, you start to realise it's not all about the voice.

"It's not important how you sound… what's important is what you say."

Jamie helped mould many Singapore radio careers and was rightly proud of his role in launching the female-centric and highly popular Kiss 92 FM for SPH in 2012.

At SPH, he was mostly a behind-the-scenes boss, but would occasionally fill-in as an on-air announcer when low staff levels required it under the catchy pseudonym of Part-Time Pete.

Jamie would always be kept busy as the main guy for in-house radio commercials: not just for voiceovers themselves, but for a wide array of characters who were buying anything from insurance policies to luxury cars.

And he was also the voice of Singa, the Courtesy Lion, an animated animal who was the official mascot of a Singapore public education campaign on courtesy, graciousness and kindness.

When I returned to Australia from Singapore in July 2019, I headed to Brisbane. It was where Jamie grew up and began his radio career, following in the footsteps of his father, Ross.

His first radio appearance was as a four-year-old on Haydn Sargent's 4BC talkback show in 1974. By the age of 12, he was producing the Saturday morning boating and fishing program on the same station.

He grew up next to Lang Park, the iconic sports stadium in the inner-city suburb of Milton, and a stone's throw from the XXXX brewery.
Soon after arriving in Brisbane, I caught a suburban train that passed through Milton and took a photo of Lang Park through the window and sent it via WhatsApp to Jamie from my carriage.

"Enjoying your hometown, mate, so far!" I wrote, before getting an immediate reply from Jamie about how he adored Brisbane.

Despite not having lived in Australia for more than 20 years, Jamie remained a big Rugby League fan (in Asia, he followed matches via the NRL app) and a passionate Queensland Maroons supporter.

An immense radio and media talent with a wonderful sense of fun and humour, Jamie will be dearly missed in Australia, Singapore and across the region.



He leaves behind his wife Sarocha, and three children Kat, Peter and Christopher. He was the much-loved son of Ross and Christine Meldrum and brother of Melissa Henderson and Melinda Reid.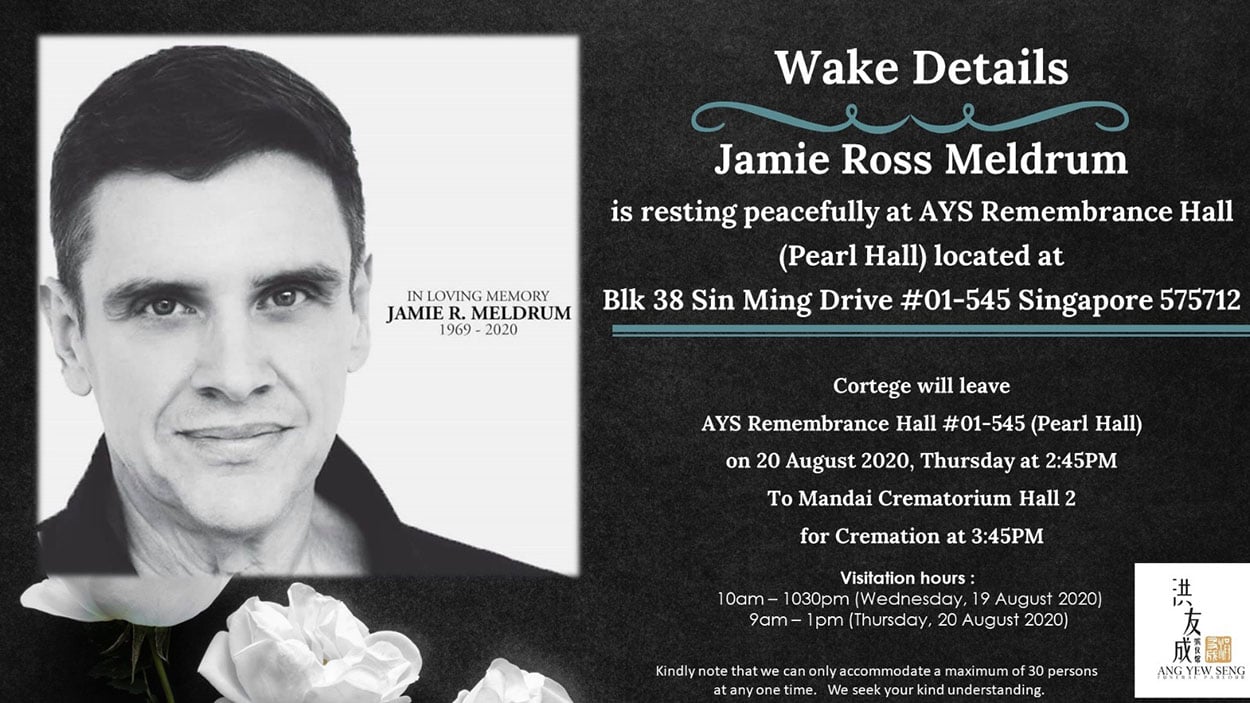 ---
Subscribe to the radioinfo daily flash briefing podcast on these platforms: Acast, Apple iTunes Podcasts, Podtail, Spotify, Google Podcasts, TuneIn, or wherever you get your podcasts.