Rhema FM on the NSW central coast has upgraded its broadcast antenna. General Manager Rick Broome tells radioinfo the coverage is much better and that the old antenna is looking for a new home.
Rhema Central Coast has been working toward this upgrade for some time. Using a grant from the CBF, together with donations from listeners and supporters raised through on-air appeals, it has finally come to fruition.

Rick Broome has told radioinfo: "The increase in our signal strength from about 1100w to our licenced 2kw has made a tremendous improvement to our coverage. Many people on the Coast who couldn't hear us before now can, and fringe areas where we were scratchy at best now get a nice strong crystal clear signal! It's been hard work, and expensive when you are doing everything on a shoe-string, but definitely worth it!"

The new 4-bay antenna cost the station about $5,500, so they are looking to re-coup a little of the cost.
"Make us an offer!" says Broome. "But if you really need it and have no cash (like all us struggling community stations), let me know and we'll see what we can do!"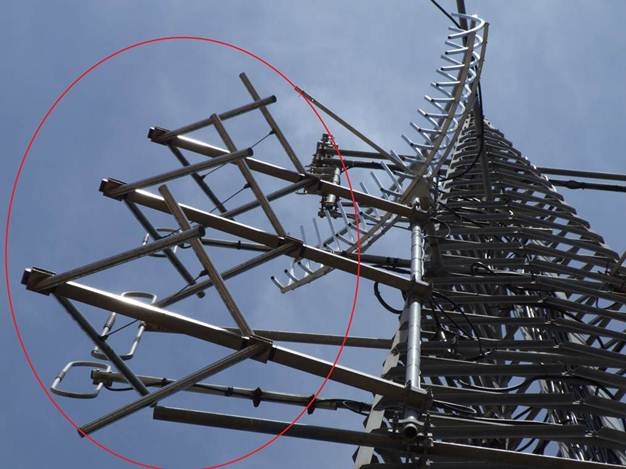 Contact Rick Broome on [email protected] to follow up.
ANTENNA DETAILS:
It's a Polar 160FM-3X 3-bay circular elliptical polarised antenna, as shown in the photo.
Although this model isn't shown on the Polar Website, www.polarelectronicindustries.com, you can see specifications of the 160FM-2X (2-bay) and 160FM-4X (4-bay), so if you interpolate between them you'll get a pretty good approximation of its specs.
This antenna has been ultra-reliable. We're only get rid of it as we upgraded to the 4-bay model. We've been using it at 94.9Mhz, so if you're something around that sort of frequency, it should be sweet. You'll need to provide your own mounting pole and cabling, etc. And you'll need to pick up, or arrange freight, from the NSW Central Coast.