Sky Sports Radio has installed six new studios in its newly relocated broadcast complex in Sydney's Frenchs Forest.

Wheatstone equipment has been installed by Agile Broadcast Pty Ltd, with the station choosing 27 Wheatnet IP Blades with a 570 x 749 Audio Router and 6 Air Capable Broadcast Consoles.

The two main studios have installed 24 Fader Premium LX 24 Consoles, with another 4 studios using the smaller version, the 8 Fader L-8 Consoles.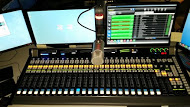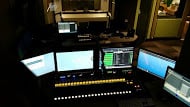 Other equipment includes Wheatstone TS-4 Electronic Talent Control Panels and TS-22 Customisable and Programmable advanced Talen Control Panels.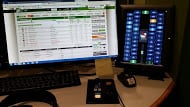 A MADI Interface is used to feed the Television Audio Router.

With a complicated number of inputs from race courses around Australia, producers needed simple user control of multiple race meet monitoring, so customised Producer Touchpanels were developed to meet that need.


In other news from Sky Sports Radio, the racing station previously known as 2KY, is expected to re-enter the radio ratings this year, with its numbers set to be published in the first survey next month. The station pulled out of the Sydney radio ratings in 2003, along with 2SM.

Sky has been at the forefront of the development of digital radio in Australia, after seeing the potential for race results and pictures very early on in the development of the new transmission medium.

See our past coverage of 2KY here.
Agile Broadcast has also recently installed other Wheatstone equipment in ACE Radio and ARN. radioinfo will bring you news of those installations soon.