The latest releases from the network PR and Marketing departments for radio ratings survey 6.
See related reports:
Raw results, Analysis, Cumes, Digital stations


NATIONAL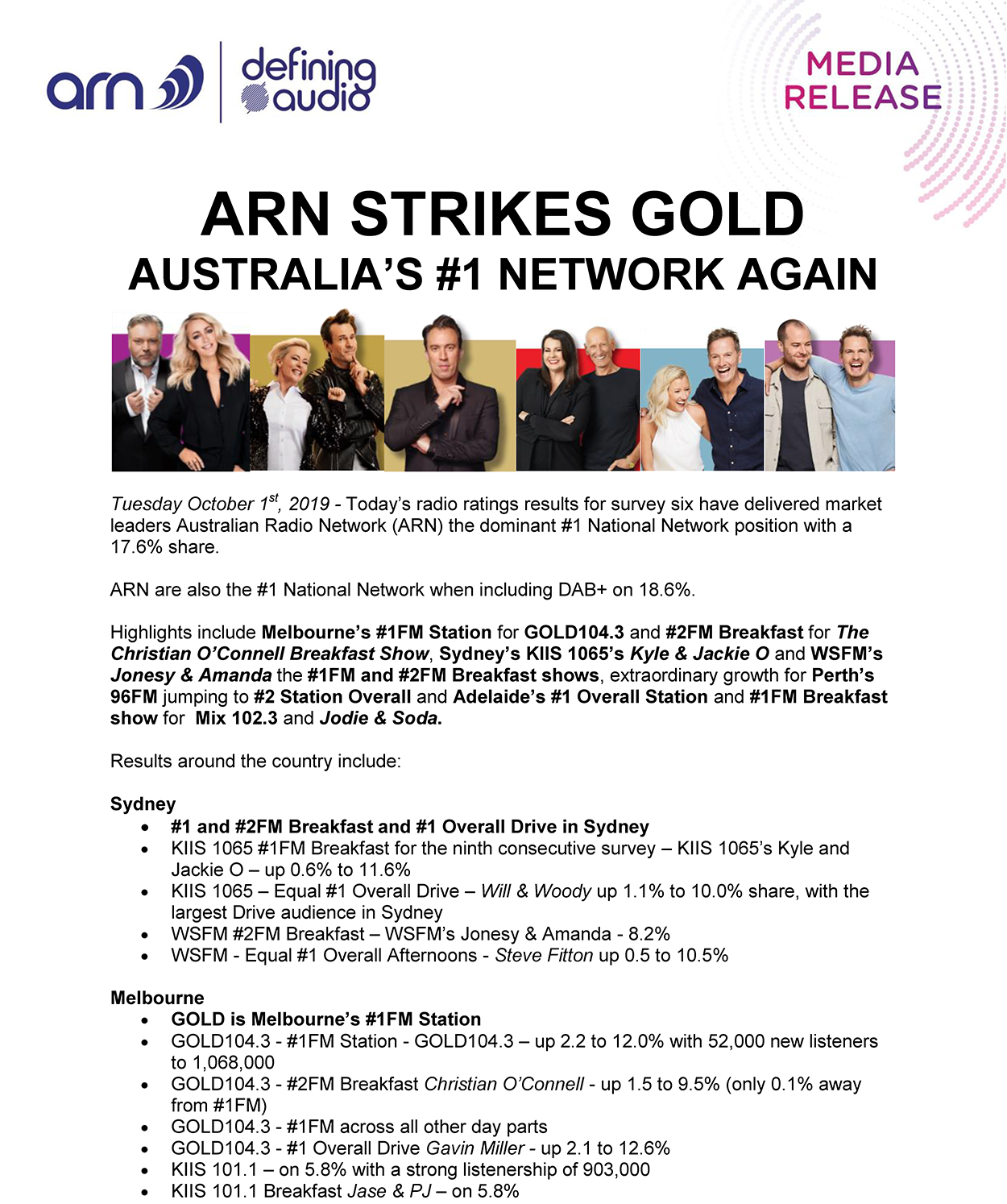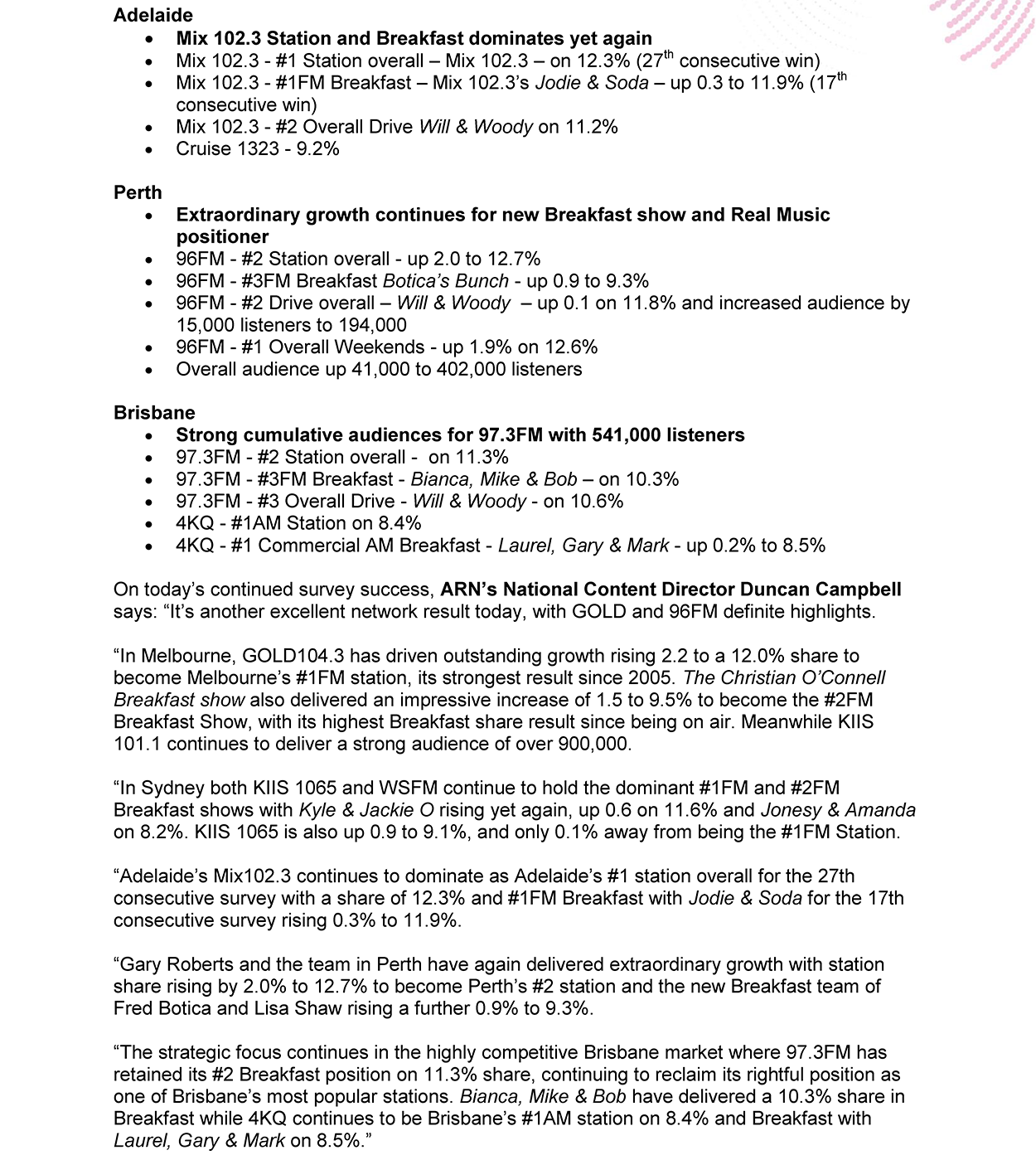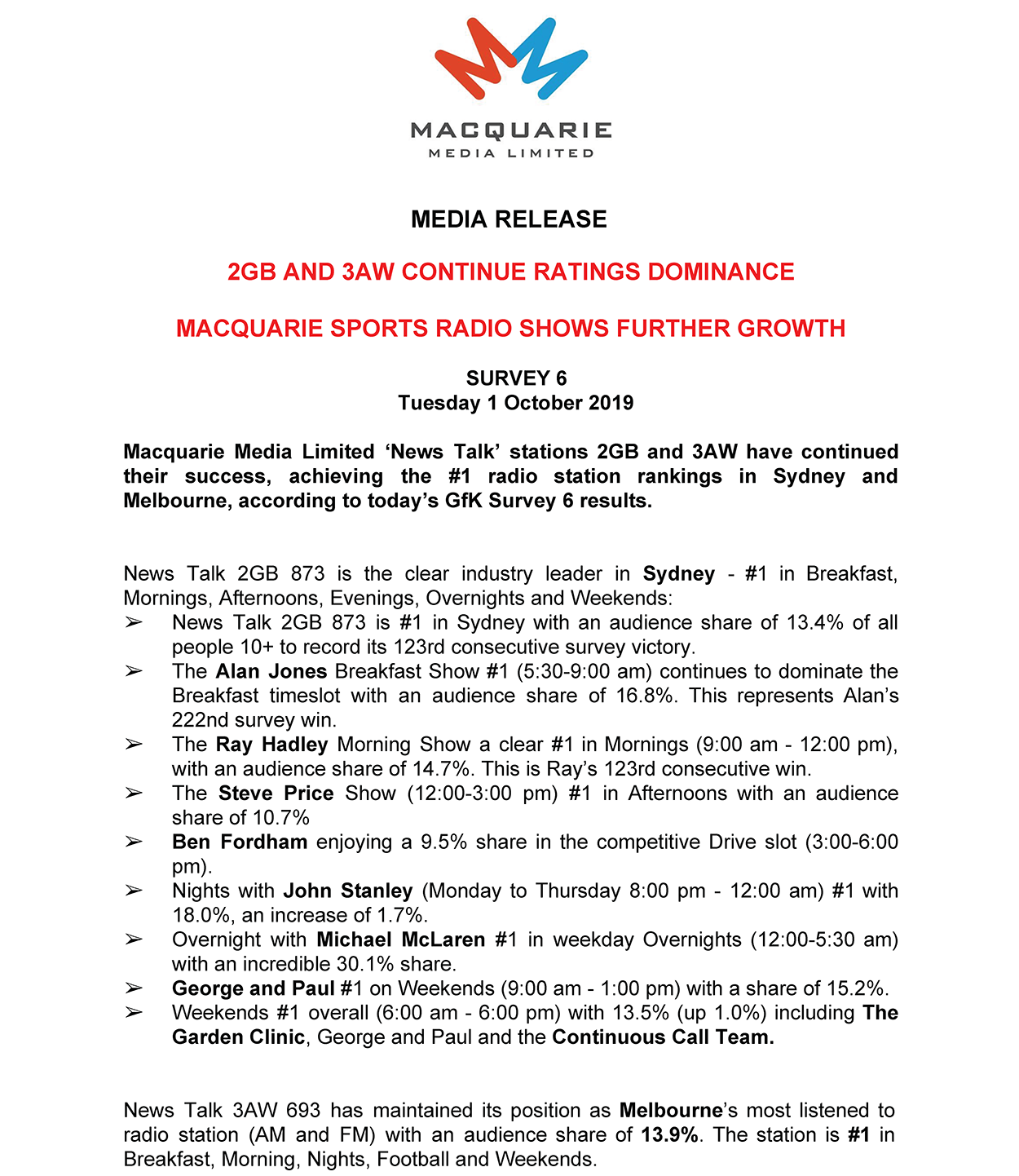 SYDNEY

Triple M Sydney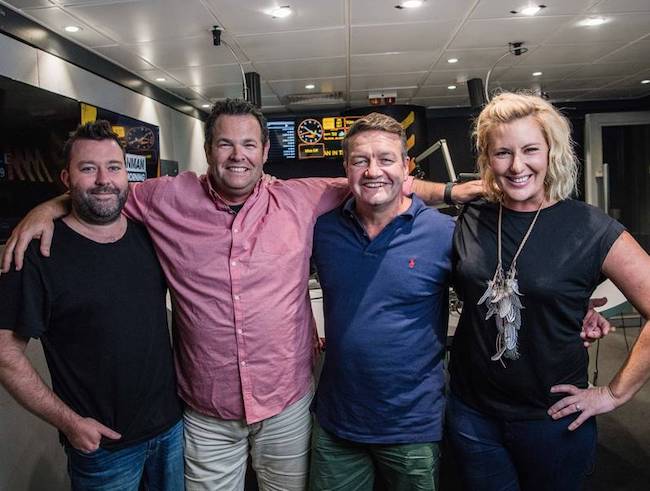 Sydney's newest breakfast show Moonman in the Morning with Lawrence Mooney, Jess Eva, Gus Worland and Chris Page is continuing to grow with a 0.5 increase in the 6th GFK Radio Ratings of 2019. Now a 6.4 share in the Sydney breakfast market – the show's highest rating to date.
The show has also grown by 9,000 since last survey with an audience of 331,000 – also it's highest since starting out this year.
Overall, Triple M Sydney has its highest audience since Survey 5, 2006 with 10,000 new listeners taking the total to 636,000. Triple M Sydney continues to be #1 for men 25-54.
MELBOURNE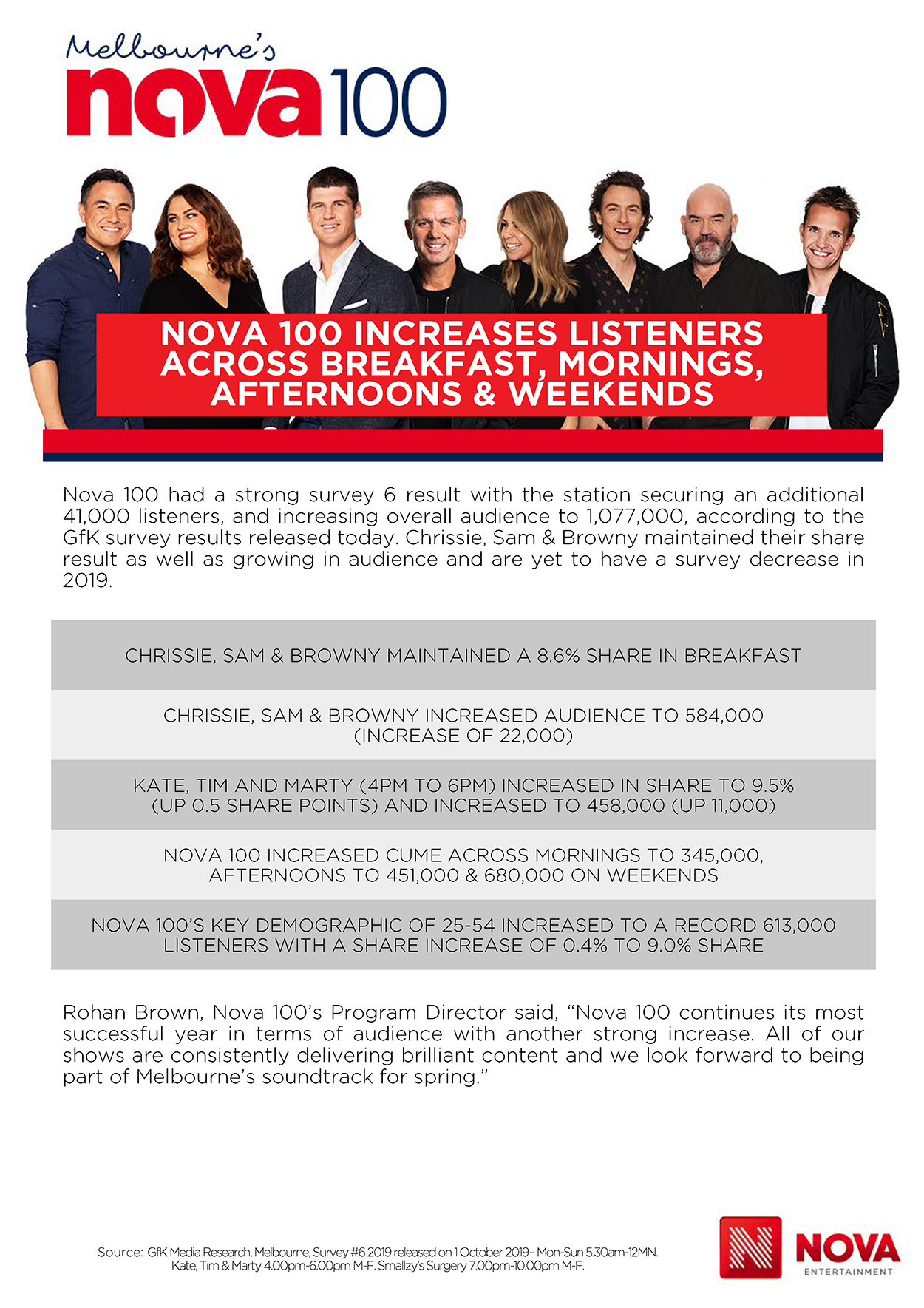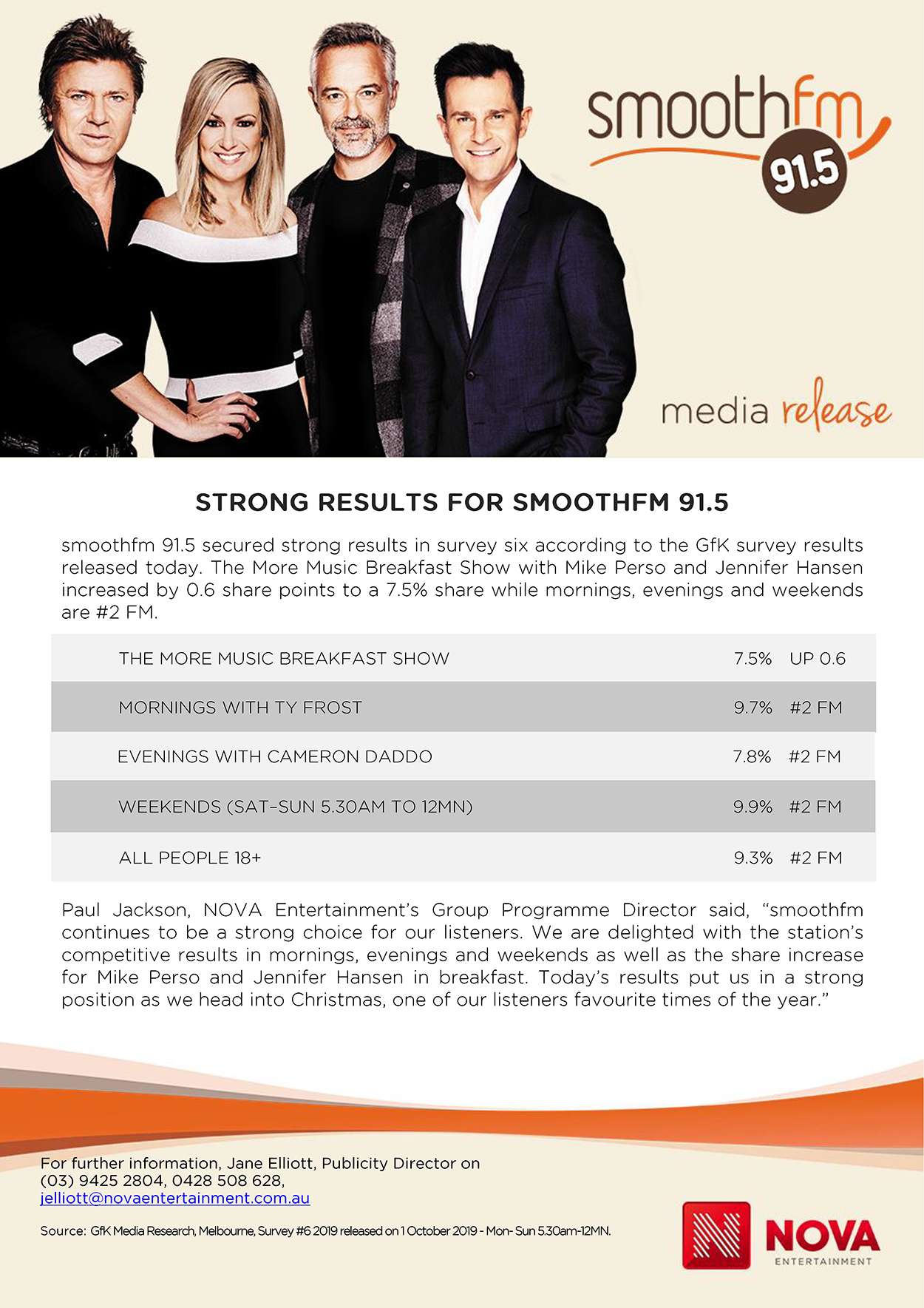 Triple M Melbourne
Triple M Footy finishes the 2019 season as #1 AFL Broadcast on radio!

Triple M Footy is the #1 AFL broadcast in Melbourne and Adelaide with 349,000 tuning in each week in Melbourne and 126,000 each week in Adelaide, a combined total of 475,000 each week.

The bulk of Triple M Footy's audience is people under 70 with the 25-54 audience a winner across both cities.

Triple M Footy thanks all listeners and friends for tuning in across the season.
PERTH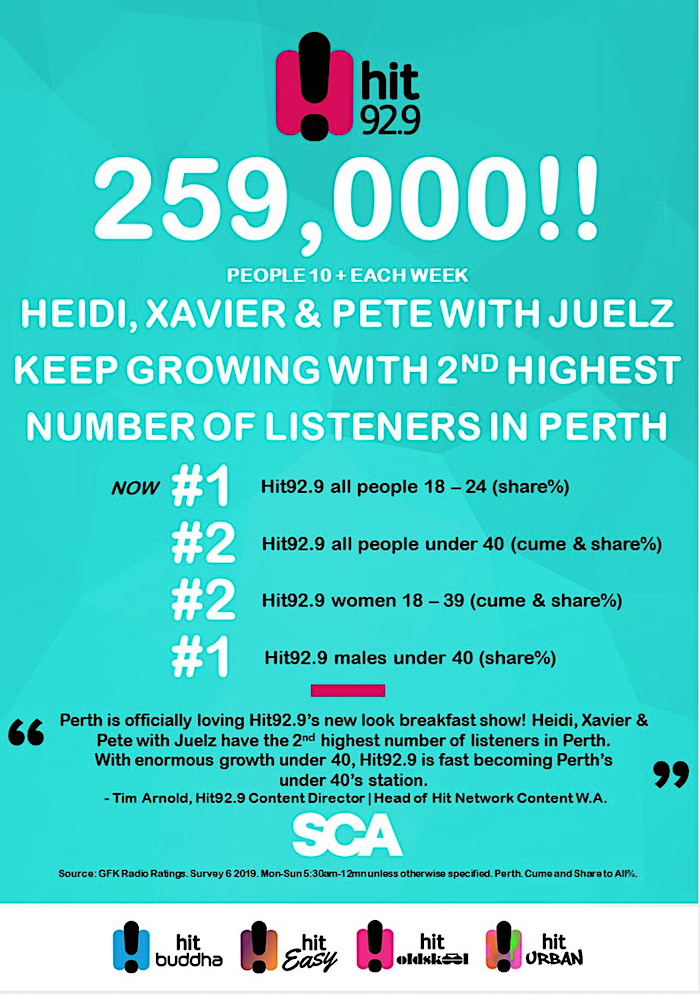 ADELAIDE