All the spin from the network PR Departments.
See Survey 5 results here and Analysis here.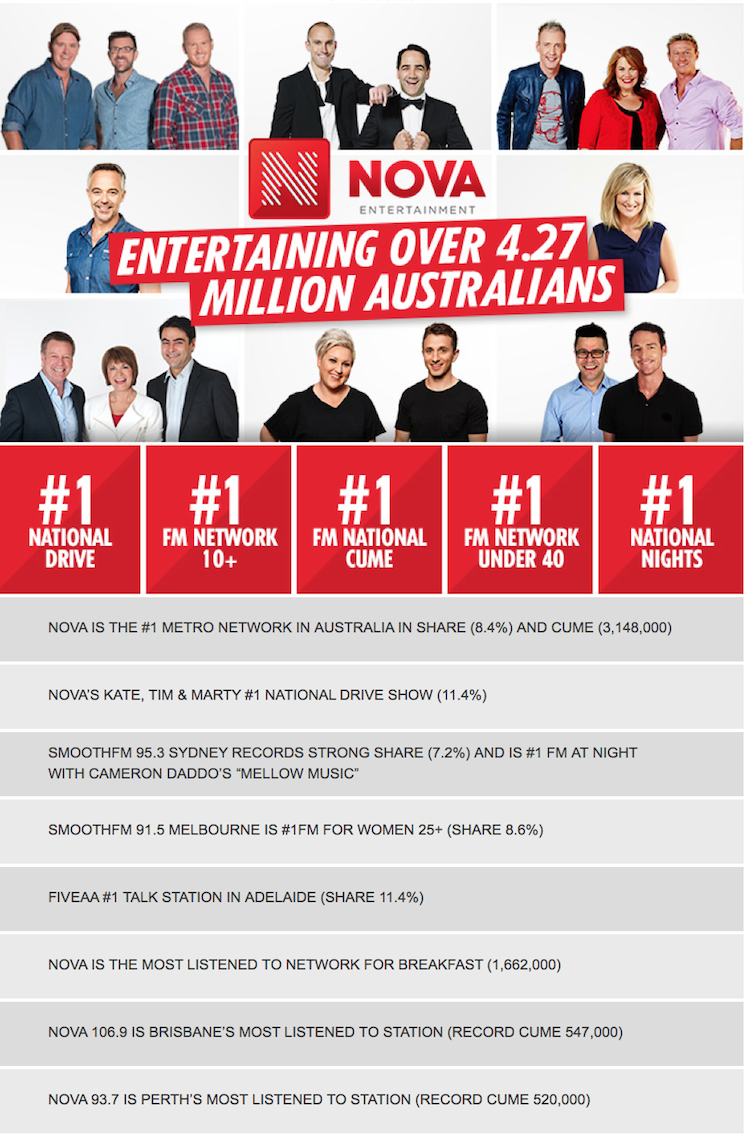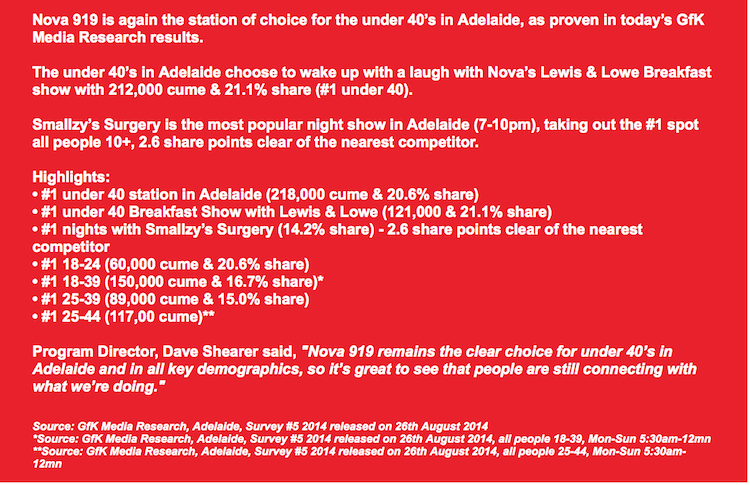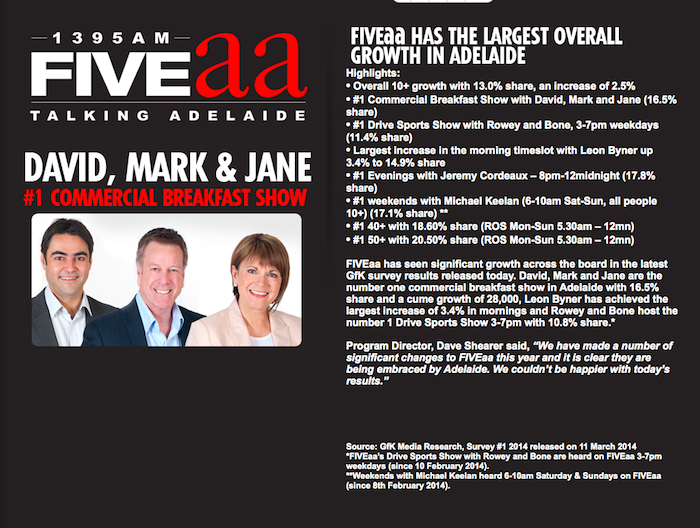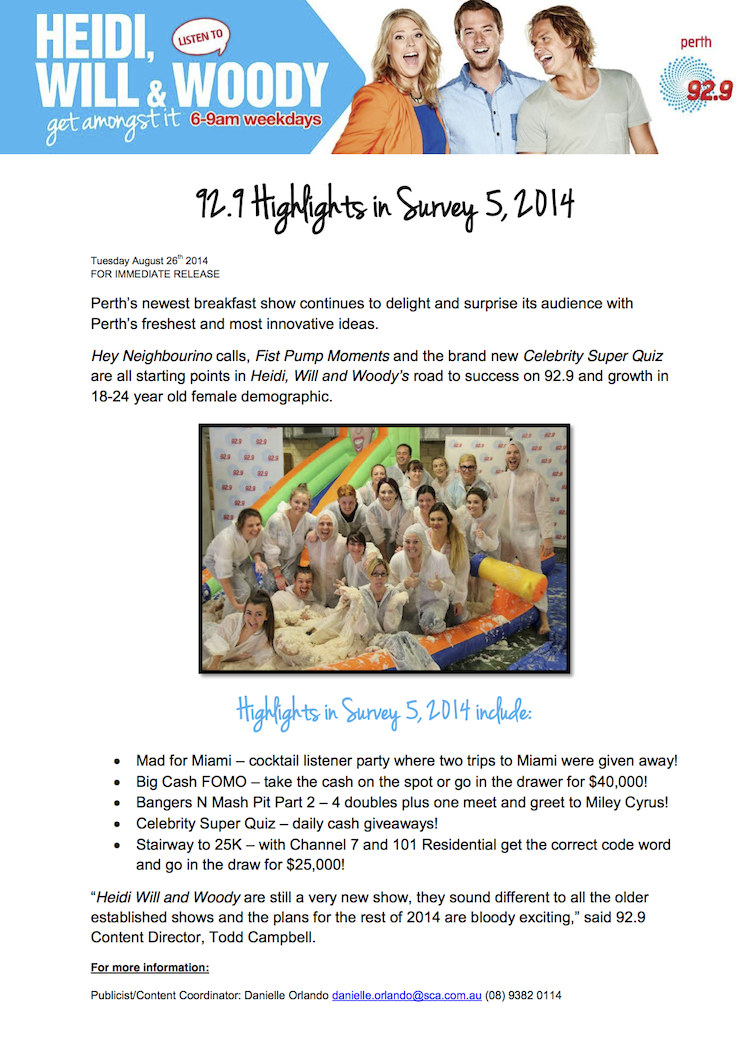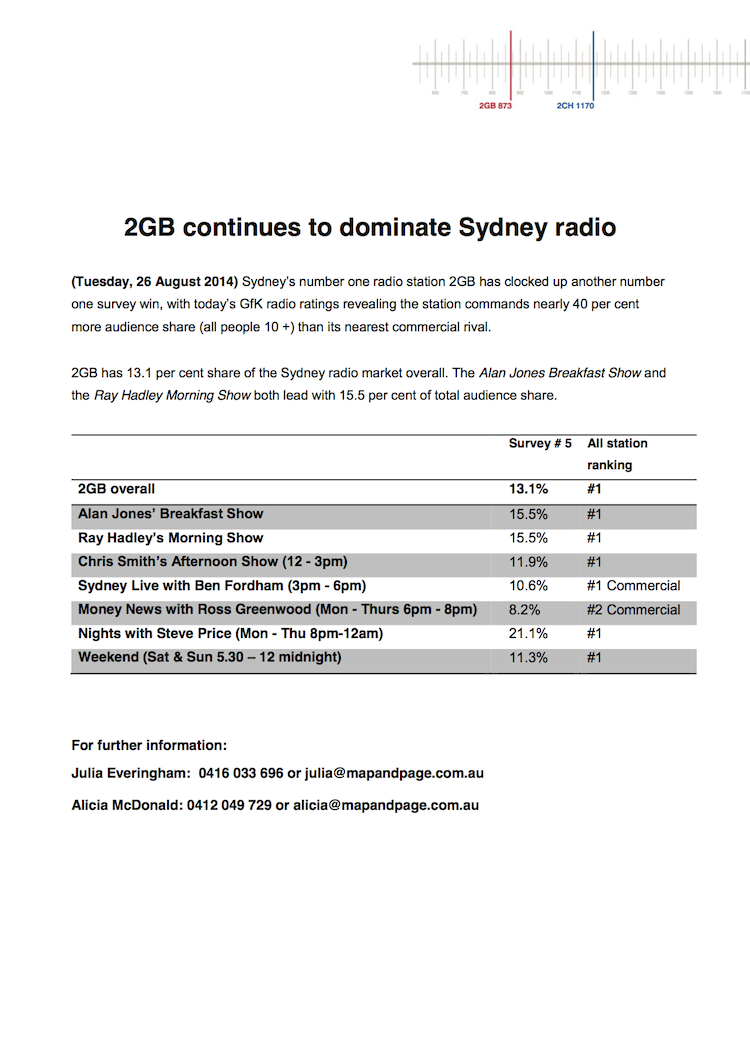 702 ABC Claims Top Talk Spot
702 ABC Sydney is the number one talk station based on number of listeners in the GFK survey 5 results released today.
The station has also secured the number two position overall in the Sydney market with a share result of 10.7, the highest for the station this year.
Each session across the station has achieved increases in the survey, with Richard Glover's Drive program delivering a clear lead with a share of 13.5, maintaining the number one spot in that time slot.
NSW Local Content Manager Andy Henley said, "It's an exceptional result due to a dedicated team committed to Sydney audiences and their stories."
"Richard's result is one of the highest ever achieved for the program and makes him a clear number one in the Sydney market for the Drive time slot. It's also great to see the audience is enjoying Robbie Buck on Breakfast and that he is number two in the market after only six months in the role."
706,000 people listen to the station, an increase of 59,000 form survey 4. This makes the station the number one choice for Sydneysiders for talk-based content.
702 ABC Sydney's 2014 line-up includes:
Breakfast: Robbie Buck
Mornings: Linda Mottram
Conversations: Richard Fidler
Afternoons: James Valentine
Drive: Richard Glover
Evenings: Dominic Knight
Weekends: Simon Marnie
Nightlife: Tony Delroy
Overnights: Trevor Chappell and Rod Quinn
For full line-up information visit the website – www.abc.net.au/sydney