The first survey results of 2017 have been released.
The survey was conducted for Commercial Radio Australia between Sunday Jan 22 to Saturday Mar 4 2017.
Click the charts to enlarge them, and refresh radioinfo as the day progresses for Analysis and Spin.
Our exclusive infographics have proved so popular that we have created a new section for them. You can see that report here.
View the previous Survey 8 report results here and check the twitter discussion at the bottom of the page.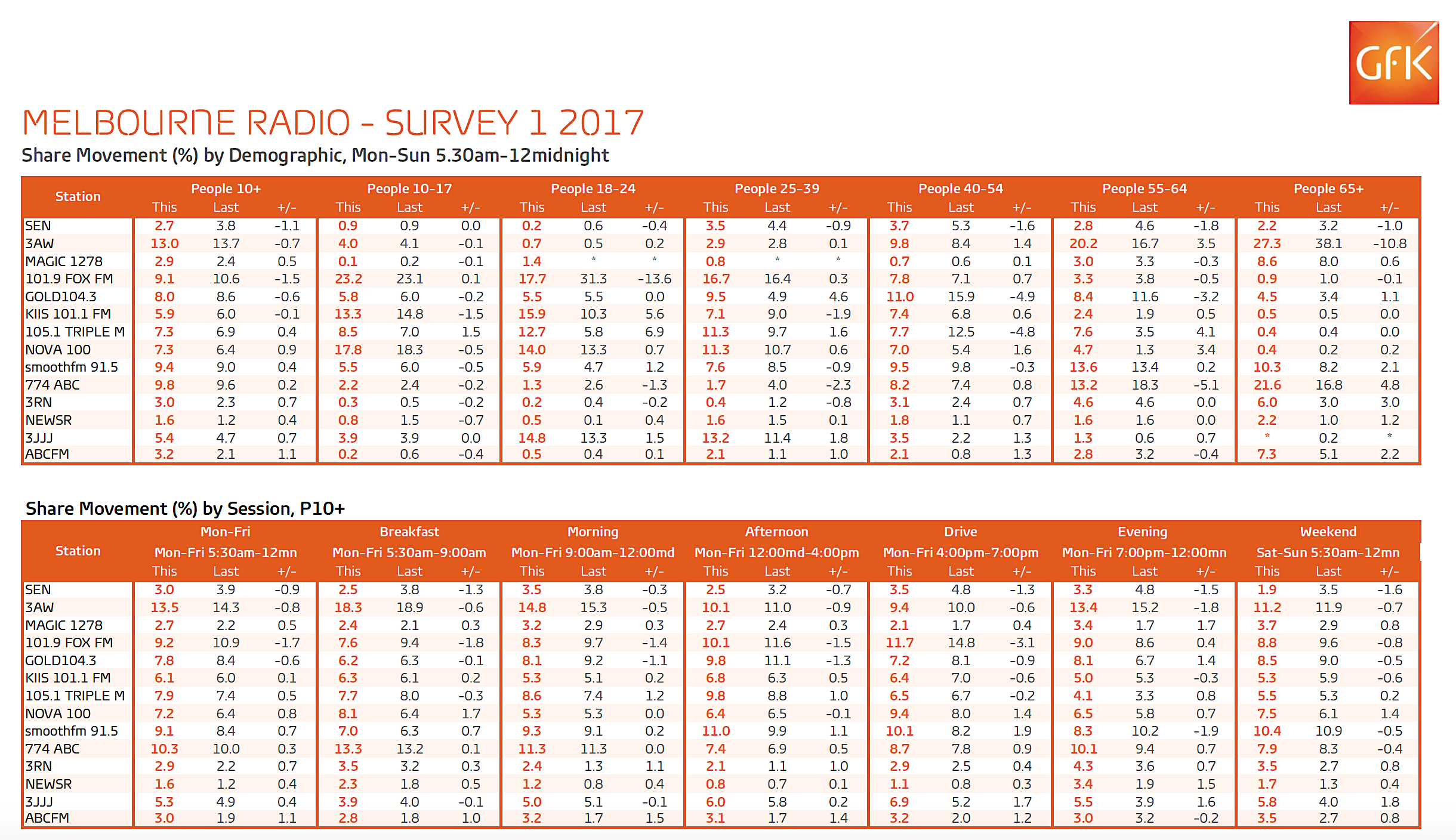 See also: Analysis