The second survey results of 2017 have been released, with the highlight being smooth fm taking number one FM position in both Sydney and Melbourne.
The survey was conducted for Commercial Radio Australia between Sun Feb 12 and Sat Apr 8, 2017.
Click the charts to enlarge them, and refresh radioinfo as the day progresses for Trends, Analysis and Spin. Follow the twitter conversation at the bottom of this page.

Note the name changes for ABC, Talking Lifestyle and other stations in some cities, as listed at the bottom of the chart.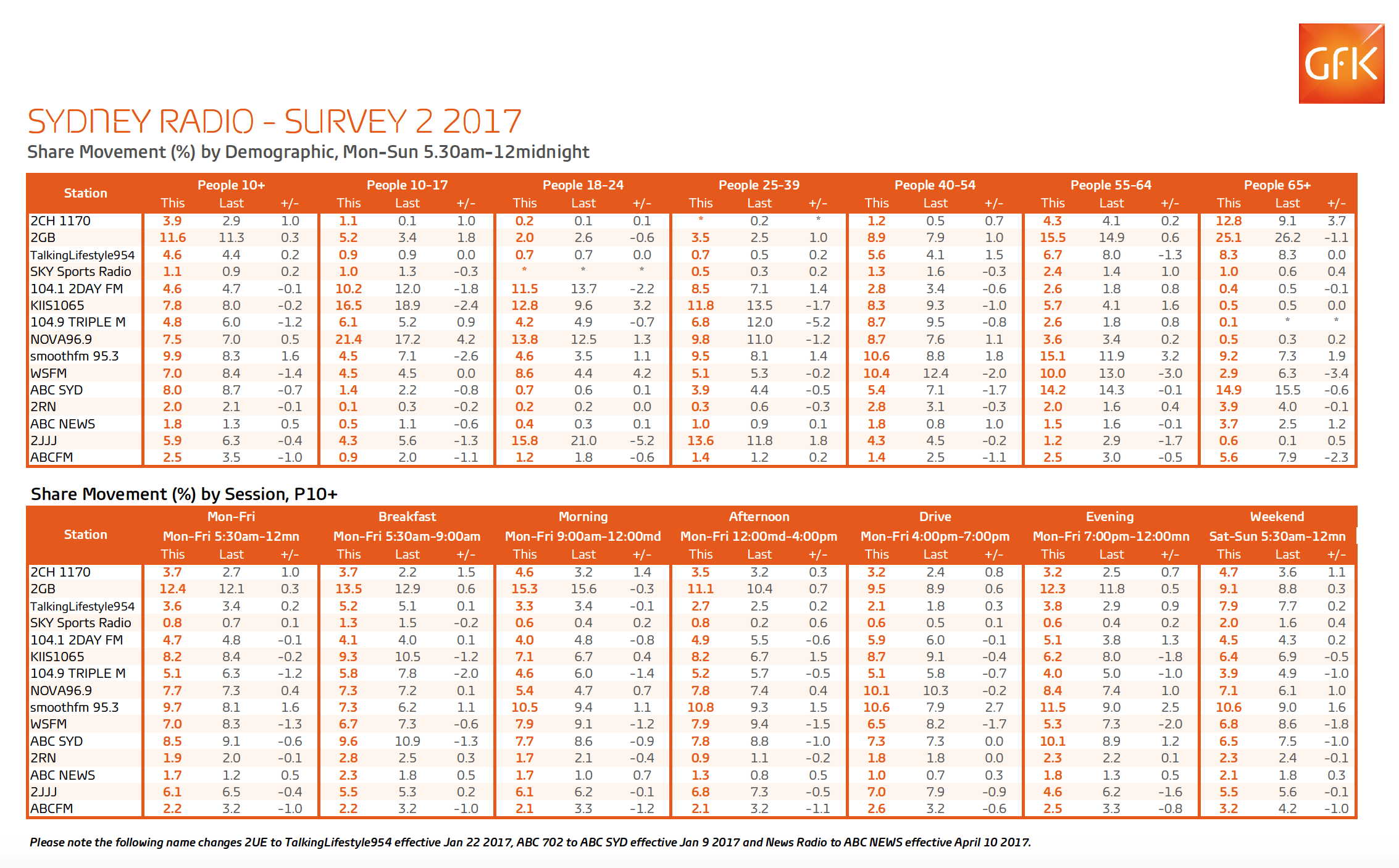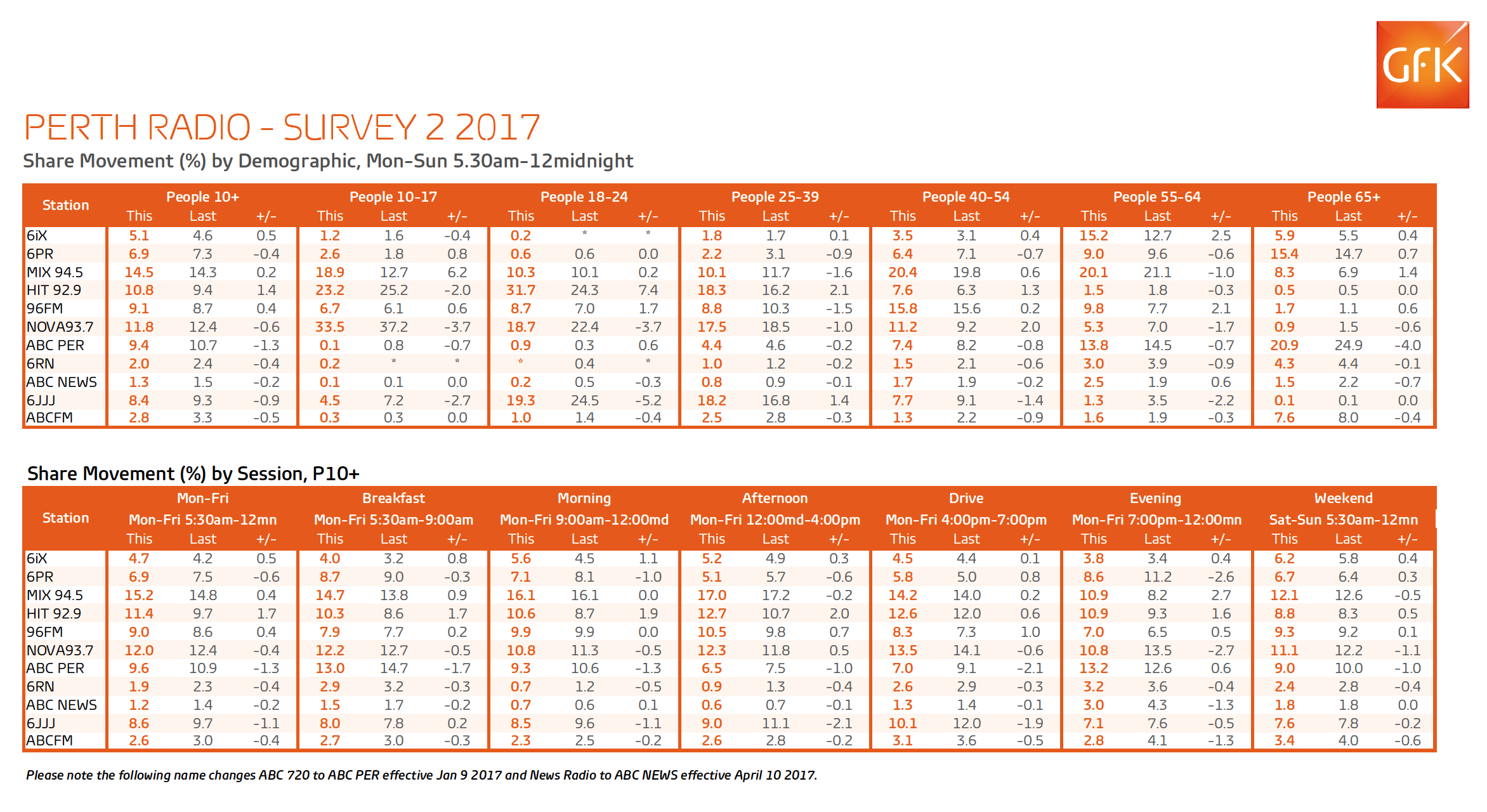 Tweets about -radiotoday, [email protected] #radioratings since:2017-04-26