Mix 106.3 has leapfrogged the ABC in Canberra's first GfK survey for 2016 to take top spot as Number 1 all people 10+ with a 17.9% share.
Interestingly it's the same figure ABC 666 held in the last survey, it now has a 14.2% share to sit third overall behind FM 104.7 which dipped slightly but still holds the number two spot overall.
In Breakfast again, Mix 106.3 had a hefty 5.8% lift propelling it into second spot behind ABC666, which dropped 4.2% but still remains Numner 1 in that daypart with a 19% share.
2RN is third with 13.9% in beakfast and FM 104.7 is in fourth spot in the breakfast battle with a 12.5% share.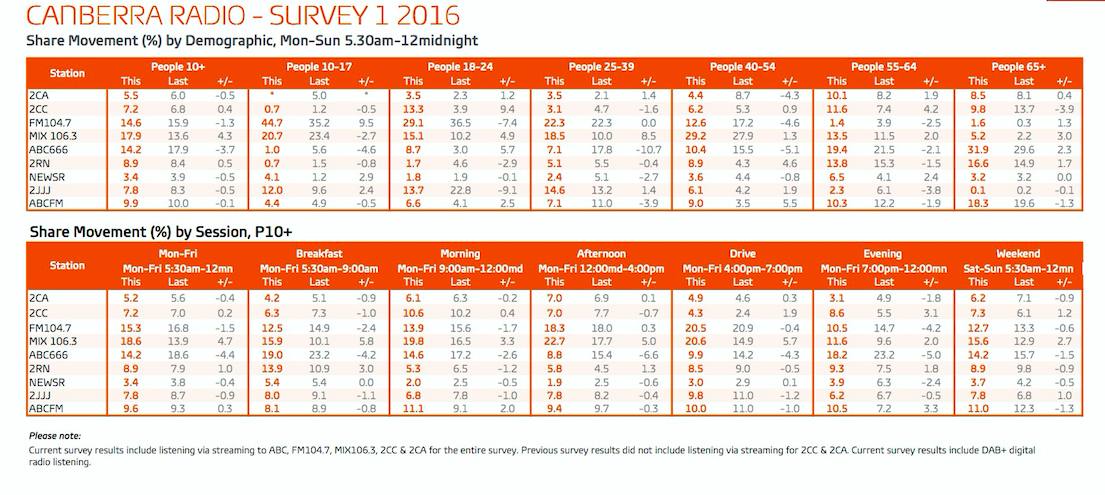 Spin Cycle