After 90 years on the AM band, the digital age has finally caught up with the venerable station.
The Sports Entertainment Network (SEN) reportedly paid around $11 million in 2020 for 2CH1170, double what the late Glenn Wheatley's consortium had paid in 2017.
In a statement at the time (June 5 2020) from SEN chief executive Craig Hutchison said, it will be "business as usual on 2CH for the foreseeable future".
Six months later 2CH was relegated to DAB+ only while SEN took over the 1170 frequency..
In an email, early this morning, to staff and media, , SEN's National Radio Director, Sam Thompson, wrote:
Sports Entertainment Network can confirm that 2CH's final day on air will be Friday, 10th June.
When SEN purchased the 1170 AM frequency in 2020, it was an honour to continue the 2CH legacy for an additional 18 months with the station moving to a digital only platform on DAB+ and the SEN app. However, as demonstrated by SEN's recent purchase of 4KQ in Brisbane, which will soon become 693 SENQ from July 1, Sport Entertainment Network's core business and focus is sport.
SEN would like to thank and acknowledge the passionate 2CH audience for listening, to everyone at SEN who has contributed to the station over the last 18 months, and to all former hosts and team on and off the air who were part of 2CH's 90 year journey. SEN would also like to recognise Tim Webster for his dedication and commitment to the station.
2CH will continue to entertain the audience with music from the 60s, 70s and 80s before saying goodbye at 6pm on Friday.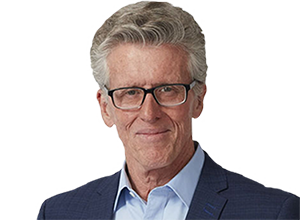 Veteran Breakfast host, Tim Webster, told radioinfo how much he enjoyed doing the show for the loyal listeners who made the switch from the AM band to DAB+. "There was really an outpouring of something akin to grief this morning and I'm sure there will be tomorrow. They loved that station…like losing a family member.
"Very humbling."