Last week SCA CEO Grant Blackley told radioinfo that the company is moving towards a 'digital audio first' strategy.
As part of that strategy, the company has announced two changes at the top of the leadership team, following the launch of its new platform LiSTNR.
Grant Tothill (pictured) becomes General Manager, Digital Audio and Chris Johnson becomes Head of Digital and Innovation.
Grant Tothill, currently head of SCA Podcasting, will take on the additional role of General Manager Digital Audio, responsible for bringing together all functional areas of the business to ensure SCA delivers on its Digital Audio ambitions particularly in relation to LiSTNR.
As LiSTNR will be the new 'home' of SCA's podcast content, the PodcastOne Australia team will now be referred to as LiSTNR Podcasts. Tothill will continue to oversee this and lead the team.


Chris Johnson (pictured) has been promoted to the newly created role of Head of Digital and Innovation.

Johnson will continue to oversee the Digital Leadership Team and manage the roadmap of SCA's core digital products including LiSTNR.

He will also now be responsible for establishing and managing SCA's local and international digital partnerships. He will drive internal digital knowledge, collaboration and innovation to ensure SCA stays ahead of emerging trends and opportunities in the digital audio space.

"The consumption of digital audio in Australia is growing rapidly and presents an exciting opportunity for SCA to capitalise on this emerging market and LiSTNR will be our new 'home' for SCA's digital audio content," says SCA Chief Operating Officer John Kelly.

"Grant's proven success in leading PodcastOne Australia from strength to strength gives me the absolute confidence that he will be exceptional in this new and enhanced role. "We are very fortunate to have someone such as Chris with his level of skill and expertise in digital and we know that he will continue to excel in his new role."

Tothill and Johnson will report to Kelly.

LiSTNR is a curated and personalised, free app offering radio, podcasts, music, and news, creating a new audio destination for all Australians. Highly personalised, it provides listeners a new world of audio entertainment, with their own daily feed of audio and easy discovery of new content through curated recommendations.

Signed in users allow LiSTNR to provide a large scale known audience, enabling dynamic ad targeting, based on demographics and behaviour, offering brands unique audio advertising and partnership opportunities.

Related report: SCA launches LiSTNR audio app: Grant Blackley explains the strategy in our podcast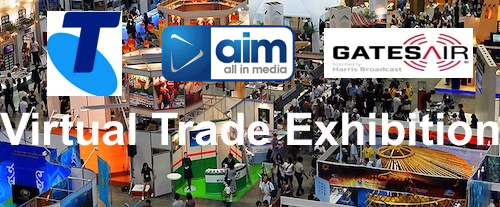 ---
Subscribe to the radioinfo podcast on these platforms: Acast, Apple iTunes Podcasts, Podtail, Spotify, Google Podcasts, TuneIn, or wherever you get your podcasts.