Triple M still leads all station in the Port Hedland/Broome area according to the latest research from Xtra Insights, and the first survey for the area since 2019.
Despite a drop of 7.6 to 28.8, Triple M is just in front of Hit who gained slightly, up 1.2 to 27.6, while both are a long way in front of the next best, triple j on 17.5.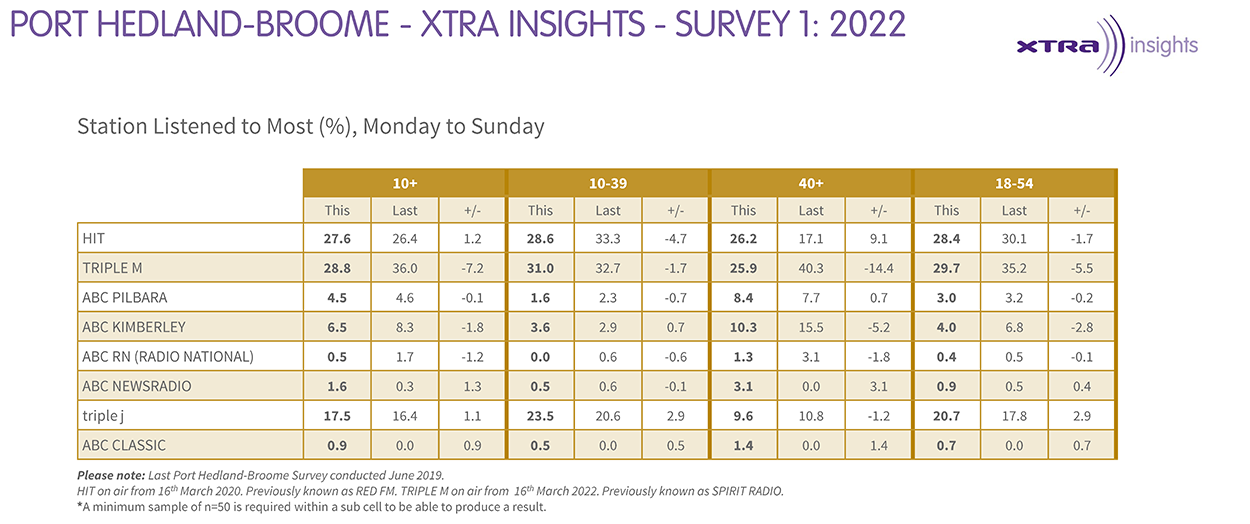 Hit's Breakfast show (up 3.1 to 28.1) also gained on Triple M which was down 5.1 to 29.8.