Last month Pandora and Uber launched a partnership which has now moved into a second stage, with the Uber rider app.
Riders with a Pandora account can create stations, thumb songs, and discover new artists from the backseat of their Uber ride and listen via their driver's car speakers.
Once a music-connected Uber driver is on their way, riders will see an option to choose their own music for their ride within the Uber app.​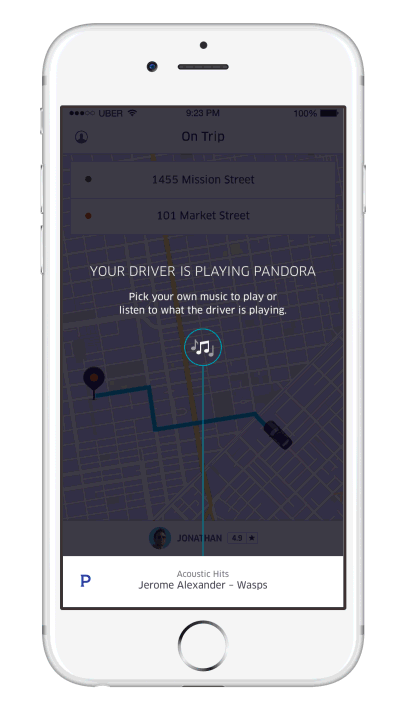 If the driver is already listening to Pandora, riders can even see what they are playing. Riders just tap the music bar at the bottom of the screen when the Uber driver is on their way or during your trip to sign up or log into their existing Pandora account. Choose a station and the music will start playing.
"We're thrilled to help elevate the Uber experience by making personalised music available at the touch of a button. Pandora is now delivering the perfect music experience for both Uber drivers and riders," Pandora ANZ Director of Business Development Rick Gleave said.

"Our partnership with Uber has transformed the in-car listening experience. It's been an outstanding success in just over two months, and the number of Uber drivers using Pandora's great selection of music exceeding all expectations. Now, for the first time in Australia, riders can personalise their Uber trip with their own favourite Pandora stations and sit back and enjoy the ride with ad-free music. This extends our automotive strategy across Australia, reaching Pandora users wherever and whenever they are listening."