UPDATED: FUNERAL DETAILS
Peter's funeral service is on Monday April 4th at the
Natural Burial Ground, Frenchs Forest Bushland Cemetery,
Hakea Ave, Belrose.
Former ABC morning show presenter Peter Young has passed away, aged 96.
Peter joined the ABC from New Zealand in the 1960s and had a range of general duties as a rostered announcer, reading news, doing outside broadcasts and eventually ended up presenting the morning show on 2BL, now known as ABC Radio Sydney.
Speaking on Radio National's Replay program in 2011, he recalled how he came to get the morning show:
"Ellis Blain previously presented the show, but fell foul of the Postmaster General, who had the responsibility for the ABC back then. He irritated him by criticising the rising cost of postage, so he was taken off air and I was told to replace him.
"The brief for the show not to offend anyone. It was called 'Mainly Music,' and I was told to play innocuous music and interviews. The ABC was very controlled in those days."
The clip above also contains Peter Young's story about how Spike Milligan got into the studio and created that now famous blooper of the news bulletin with Spike's interruptions.
Peter explained:
"We would usually do a short 10 minute interview after the 10am news, but when I was politely wrapping up my conversation with Spike Milligan, who I had talked to several times before, he said 'are you trying to get rid of me.'
"He was entertaining so I continued and he was still there at 2 minutes to 11. Rod McNeil came into the studio to read the 11 o'clock news bulletin in those days… Spike was still there.
"There were only two mics in the studio, so Rod sat next to Spike to wait for him to finish so that he could take over and read the news. During the bulletin Spike was still there next to him and the rest is history… After that the ABC made a policy that no guests could remain in the studio while news was being read."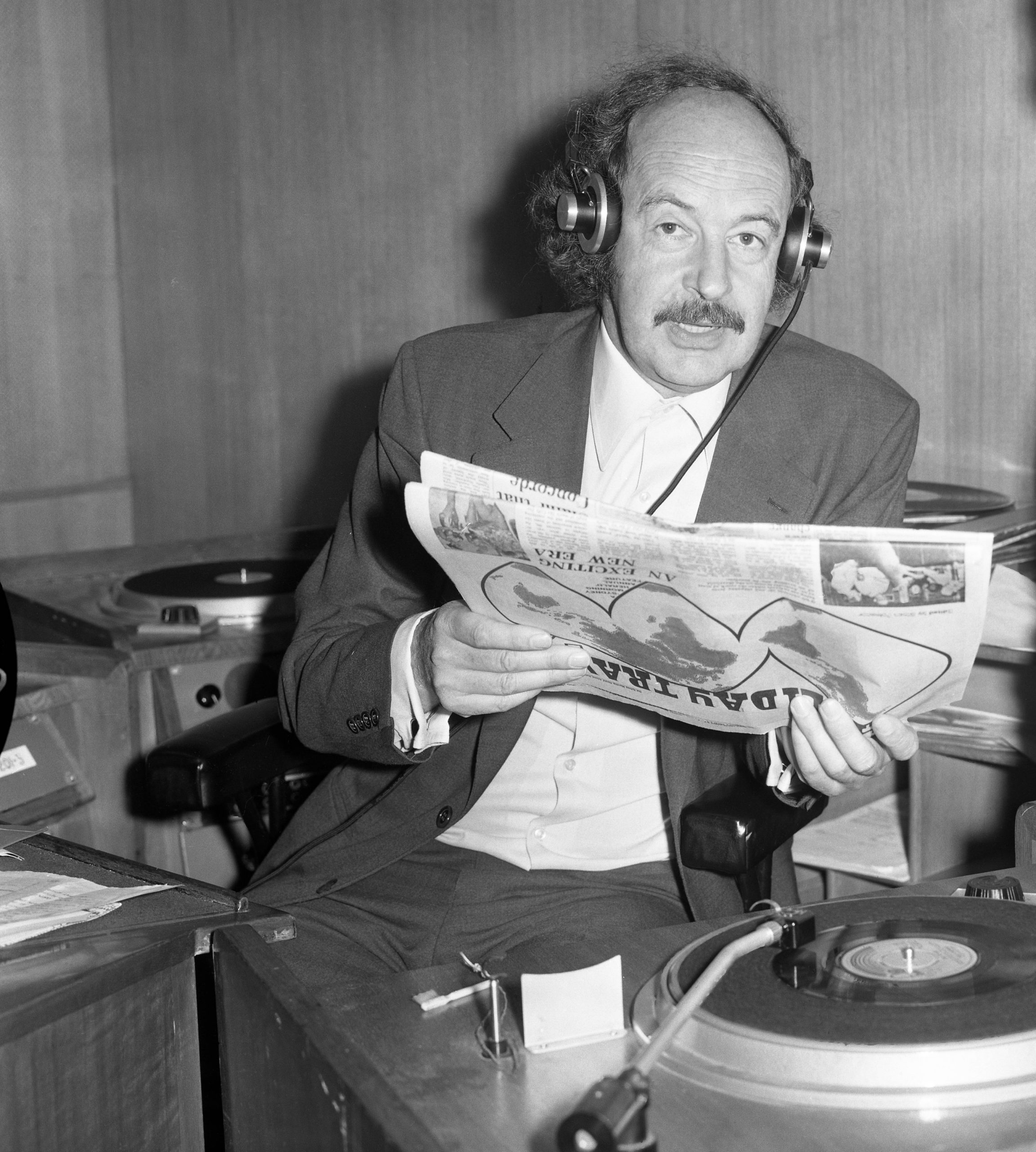 Peter Young died of cancer, he is survived by his two daughters and grandchildren.
RIP Peter.
Thanks to Barry Smith for this group photo of the 2BL team, with Peter Young in the middle back.