Bob Hughes has passed away after an 18 month battle with cancer, aged 67.
His partner Emily posted this message on her facebook page:
My heart aches but I am so glad for the gift of 12 years with this marvellous man. Kind and curious, thoughtful and enthusiastic. He was my Dalai Farmer.

The most romantic man I ever knew. He never stopped courting me.

Those who knew him are invited to raise a glass in his honour at the Friend in Hand (58 Cowper St, Glebe) at 3pm, Sunday 19th January.
Undeterred by his health issues, Bob continued his work on his family farm at Oberon, posting photos of himself at work on a bike and in the shearing shed as recently as last month. He was the fifth generation of his family to run the property.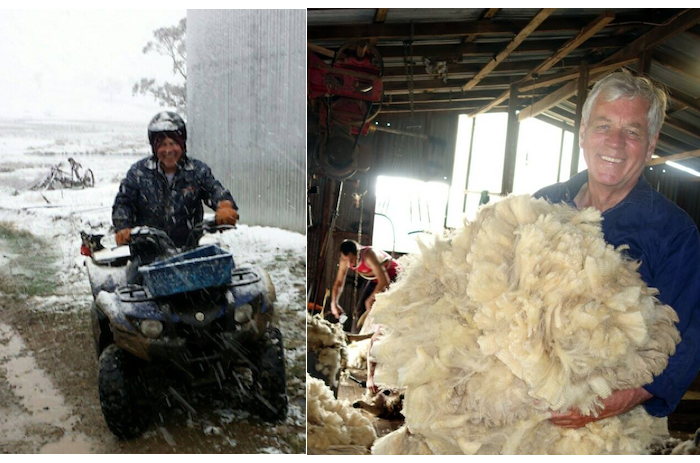 Bob loved the farm because it "kept him grounded" throughout a life spent in media.
After a short stint in country radio, in 1978 Bob Hughes hit the big time in Sydney on the city's newest radio station 2WS, based in Blacktown, Western Sydney, heard on AM 1224. He was the first voice heard on the station when it went to air at 12:24am on 23rd November 1978.
He later moved to another ground breaking station on the newly launched FM band, joining 2Day FM, where he spent about ten years on air. Listen to an aircheck from 1981 here.
After his stint as a music jock, Bob, who had a Mensa level high IQ, transitioned to talk, hosting afternoons then weekends on 2BL 702. He also lectured at AFTRS and Charles Sturt University.
After retiring from the ABC, Bob continued to be in high demand for voiceover work (his demo is below).
Bob was always an early adopter of technology, experimenting with what it could do and how he could use it to communicate more effectively. He commented in a science website some years ago:
"Technology brings us the chance of living longer, healthier and potentially happier lives than humans have ever lived. There's never been a time when so much knowledge of the spiritual practices of people around the planet have been as available as they are today. Our knowledge is growing every day, in so many areas and the challenge is to use it with wisdom."
He was an avid reader of radioinfo and always loved to hear about industry news and gossip.
Many tributes are being posted on Bob's facebook page as the news of his passing spreads to those he helped, mentored and worked with during his lifetime.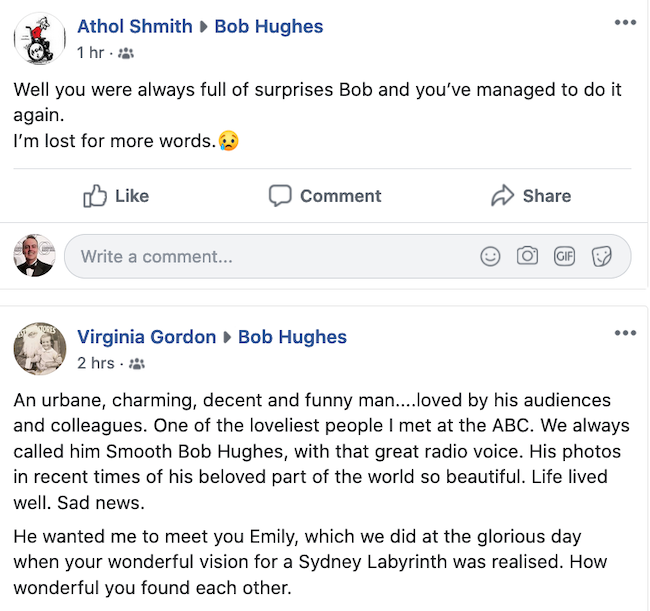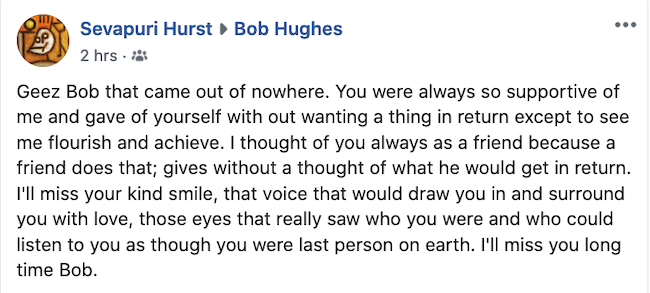 ABC Sydney posted this tribute on its Facebook page

RIP Bob Hughes.