Three of Southern Cross Austereo's metro breakfast shows have had major changes this year, more than in any other network.
SCA's Chief Content Officer Dave Cameron is pleased with how all of those new shows performed in the first survey this year.
"It was a pretty solid entry for Hughesy, Ed and Erin… we're loving the sound of the show in Sydney," he told radioinfo after the results were released today, making that point that no other FM station in Sydney had any increase, whereas 2Day went up factionally by 0.2 share points to 4.2%.
"We're happy with that result as the starting line for a new show. Our challenge is primarily to get audience awareness around that show to get traction early. We've got a lot of marketing and a lot of awareness building ahead of us, but it's going to be a good fun year with that show." Marketing plans include hitting the potential audience "in every way, shape or form," everywhere from the sky to foot traffic in shopping centres.
In Melbourne, Eddie McGuire has been replaced by Marty Sheargold on Triple M. The station dropped by one share point to 5.2%, but Dave Cameron says comparisons are unfair at this early stage. "We're talking about two completely different audiences." Eddie's audience was predominantly at the older end of the station's target range by the time his 11 year stint finished when he retired from the show last year. The music that complimented Eddie's show had more 70s songs in it, but now that there has been a change in presenter the music has also changed, decreasing the number of 70s songs and putting in more 80s and 90s tracks in breakfast and across the whole day.
"The average of the last two years of breakfast was lower than Marty's entry point today. I think for us that's a screaming success."
In Perth SCA "blew up" the old station 92.9, not just dumping the Hit format, but also rebranding it as Triple M and installing a new breakfast show with Basil Zempilas, Xavier Ellis and Jenna Clarke.
"We pretty much swept out all of the audience of here. We shut the station down, we switched it back on and it had a new name. It had a completely different format and a different target." Given the magnitude of the change, Cameron is pleased with the 8% share, which is just 0.7 below the survey 8 result last year.
"It was ground zero with Triple M, so to be coming in one and a half points under our major competitor, being 96fm, I think that's a picture perfect playout of our strategy. It exceeded our expectations."
SCA realigned its other Perth station, Mix to the Hit brand, brought the music down younger, put in a new breakfast announcer and also installed a new drive show. It has gone up by 0.6 to 12.6%. "That's a lot of change for audiences to wrap their heads around."
In the other markets, where there were fewer format changes Dave Cameron is also pretty happy. "Brisbane was rock solid for us in a supertight market… The Adelaide market had a lot of audience movement, with competitive changes, new shows happening with our competitors."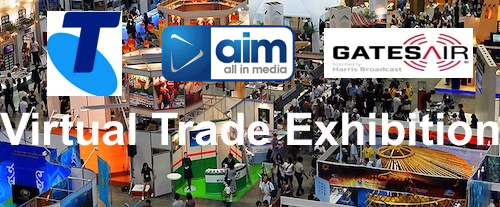 ---
Subscribe to the radioinfo podcast on these platforms: Acast, Apple iTunes Podcasts, Podtail, Spotify, Google Podcasts, TuneIn, or wherever you get your podcasts.