Article by Barry Keohane
If there's one thing we can all agree on, it's that 2020 sucked. COVID-19 treated the year like its own personal rag doll – threw it around, got chewed by the dog, went through several wash cycles, it's missing an eye, and now sitting in the corner because no one wants to play with it.

In addition to the effects of COVID, some radio networks decided it would be the perfect time to downsize, cutting many jobs from both regional and metropolitan stations, leaving the dreams of many in tatters. I know and have worked with many great radio people who are now at a crossroads in their career, not sure where to go next. Dream jobs and opportunities that were once there are no longer.

Radio has always survived, and I know these jobs will come back. And while traditional "radio" jobs may not exist now, there are plenty of new opportunities out there for passionate radio people who want to stay in the industry they love. But what is the right job, and how do you get it?

This is something I've been thinking about for a while, and I want to help you if you fit into this category. I've had many years' experience in the industry, creating successful radio brands and leading strong content teams. My consulting work overseas and experience within senior leadership roles has helped me develop the skills to help others.

I've recently branched out into Professional Coaching, studying my Diploma of Leadership Coaching and becoming a member of the International Coaching Federation. Put this together with my industry experience, and the result is a way to help passionate radio people move closer to their goals and overcome any barriers that stand in their way.

For a limited time, I'm offering radio professionals a discount on professional coaching sessions. You will get 6 coaching sessions (no matter where you are in Australia) for a generous discount. Plus, if you mention you read this story on radioinfo, I will take off another $50!

This is a great opportunity for you to work with me, help identify what you want in life, set goals and action plans, and have the support and encouragement of someone who knows radio. But hurry, offer will end soon. For more details and to contact me, go to my contact page on the website.


About the author.
Barry Keohaneis a radio content specialist and professional and leadership coach, with years experience in the industry in Australia and South-East Asia.

Barry is also a regular contributor to radioinfo.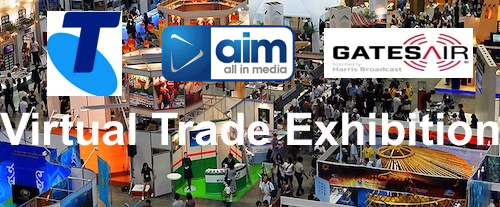 ---
Subscribe to the radioinfo podcast on these platforms: Acast, Apple iTunes Podcasts, Podtail, Spotify, Google Podcasts, TuneIn, or wherever you get your podcasts.